Julie @mistica_surfista is an ambassador for Longboarding for Peace Movement.
I got to ask her what that means?
Being an ambassador means that I share my longboard passion with everyone that I meet in my travels…Spreading the word…I work and teach a lot of kids both girls & boys and women, helping them to find their balance!!!  Doing a lot of longboard sessions with them – I  love it!!!
I love to see girls like Julie sharing their passion for skating.  Above she's in Tarifa Spain.
Below she's skating in Mont-Tremblant, Quebec – Canada.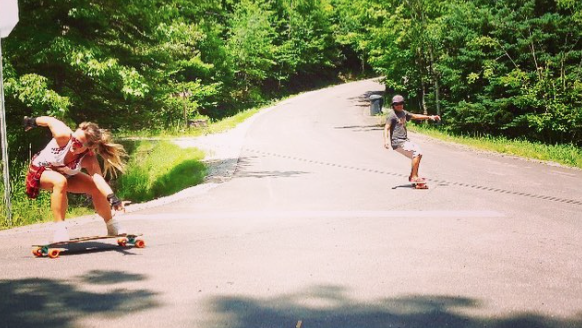 When she says she travels, she means it.  Below she's skating in Essaouira – Morocco.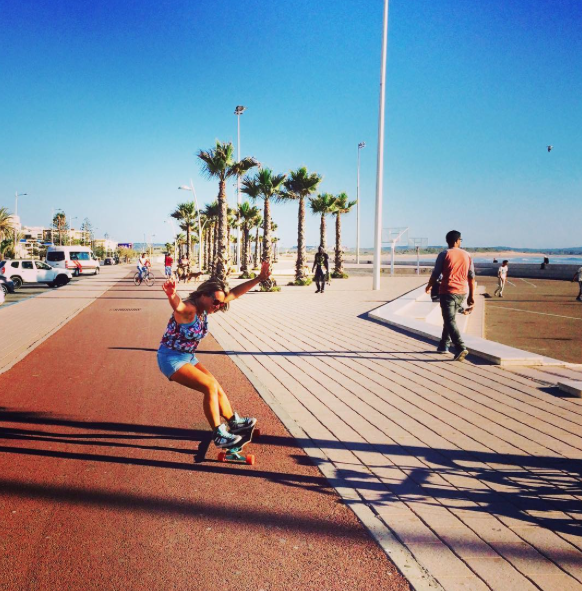 And here she's skating in Recoleta, Buenos Aires.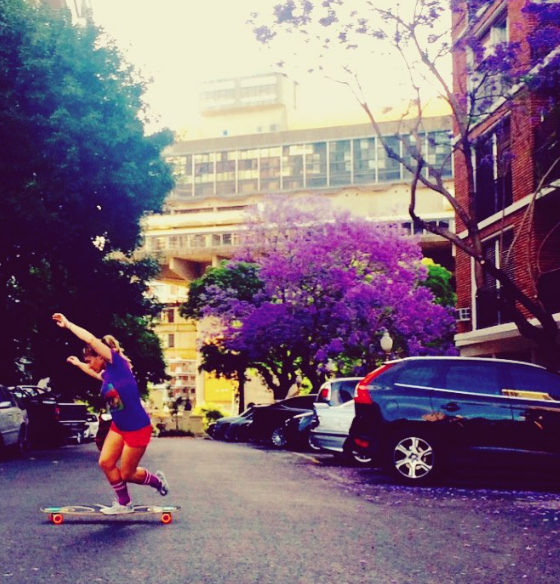 She definitely keeps it stylish on & off the board around the world.  Where are you skating?  Are you traveling with your board?  Hope you share soon because more girls skate when they see stylish girls skating.