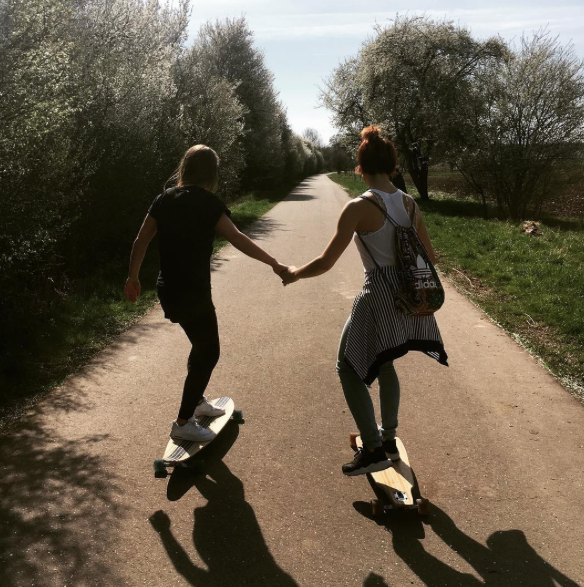 Lena @lena.gold shares this picture of cruising together in Sankt Leon-Rot in Germany.
When I started skateboarding, I absolutely appreciated my camp counselors at the YMCA who held my hand in skateboard camp.  It gave me courage.  It broke my heart when some older skateboarders said "there's no hand holding in skateboarding".
I absolutely believe skateboarding is more fun when there's handholding.  When you're a beginner it can give you courage and after that it's just fun & reassuring to be with a skater friend.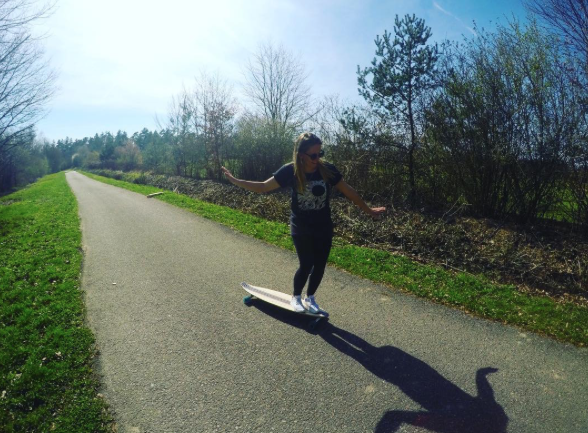 Check out Lena's IG to see her having fun on & off the board.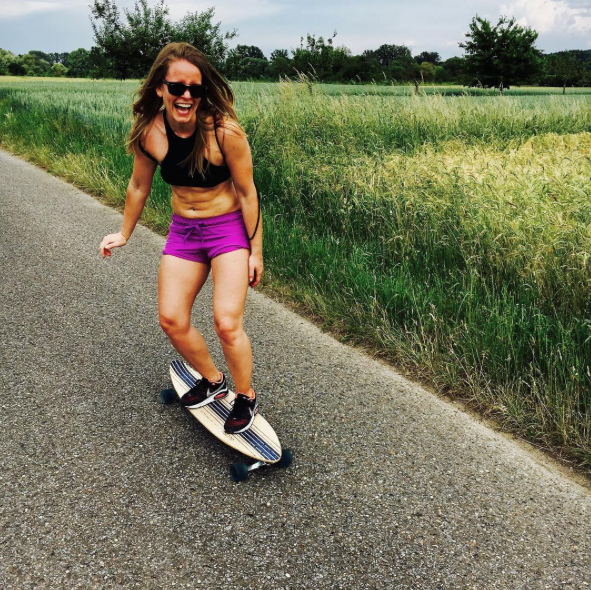 And when I say off – I mean she might literally be in the air!