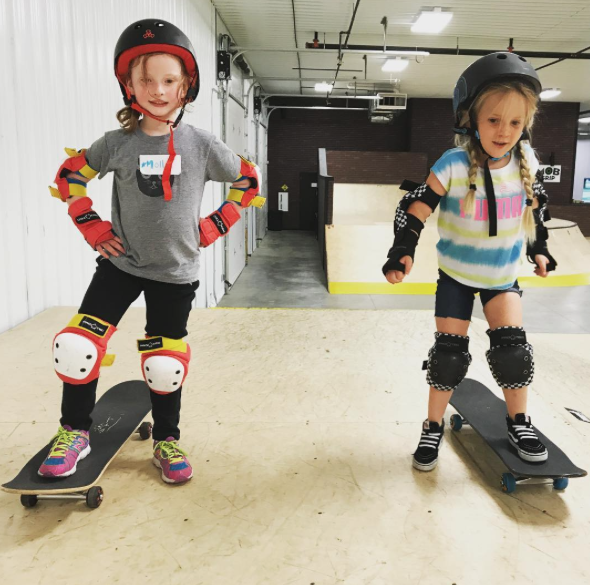 One of the things I love about summer is summer camp!  Why because of all the friends you meet.
Absolutely love that Chesley Skatepark shared this photo with the caption
BFFs Day 1 of Skate Camp
It's always fun to skateboard with a friend.  And a true friend is a friend on & off the board 💕
You don't have to be in Minnesota to see all the fun at Chesley Skatepark you can follow then on IG.
Thank you so much Chesley Skatepark for sharing skateboarding & encouraging girls.