Below is a video from Anna-Claire's bowl run at the first ever @grindforlifeorg series @southsidehtx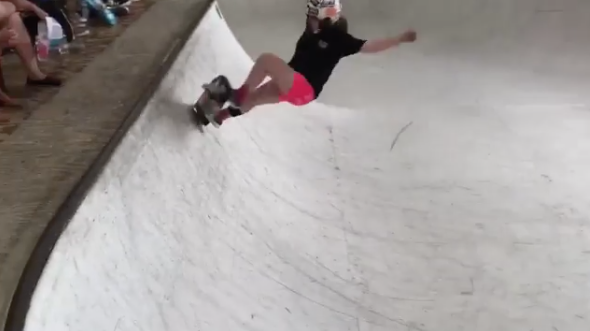 Congrats to Anna-Claire for placing 3rd.  Plus congrats to Anna-Claire for entering the bowl.  Street not bowl is Anna-Claire's passion but she missed the street division so she skated bowl.
I love this story – things happen that you can't control.  Anna-Claire wanted and planned to enter the street division.  It just didn't work out.  She had choices – from not even go, to complain, to make the best of it.  She picked make the best of it and ended up having an awesome time.
The unexpected can seem scary and disappointing or it can be an opportunity.  When you look at life as an opportunity, you're likely to be happier.
Even if Anna-Claire hadn't of won, she still would have skated and isn't that where the fun really is?
thanks Anna-Claire for always sharing & inspiring