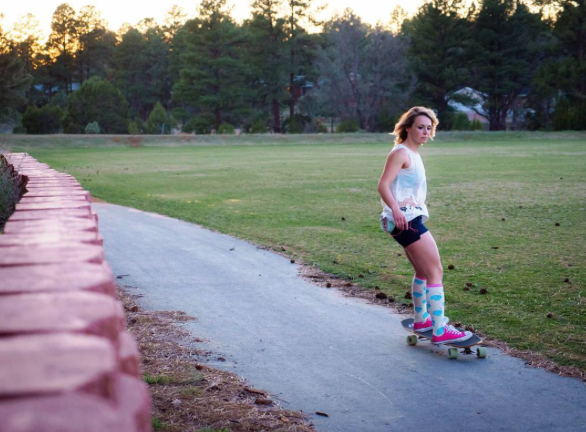 Evening Cruise with Ashley.  I got the chance to ask Ashley how she feels about girls skateboarding.
I'm actually new to skating.  I bought a longboard several months ago after my husband suggested it on a whim.  He was just getting back in to skateboarding . . . and the rest is history!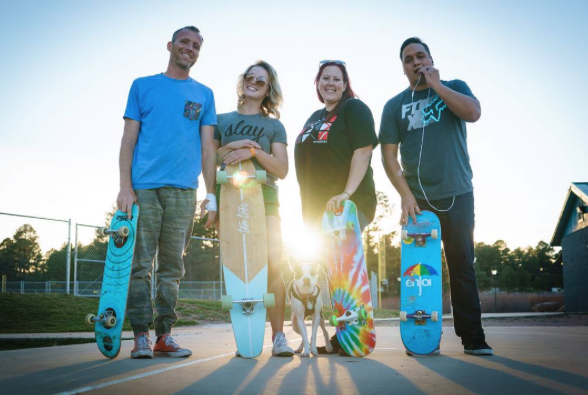 We live in a rural town, with nothing to do and not much of a social scene.  Which is why having hobbies are a must.  When we are not out rock climbing, we skate.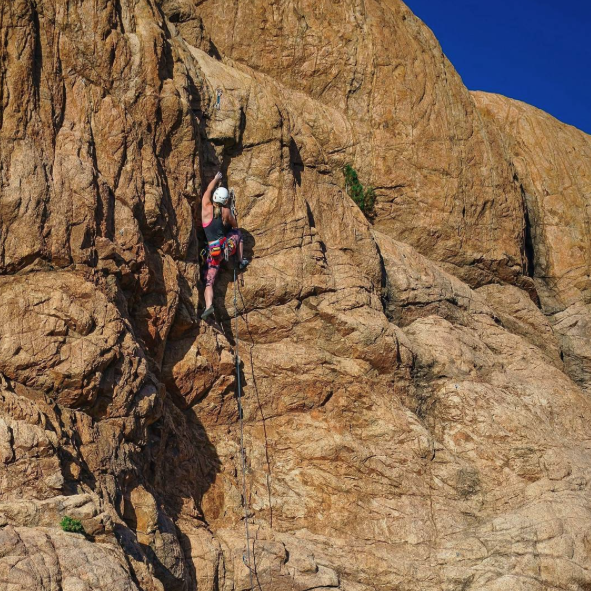 Some days I just cruise and listen to music and other days I take myself to a little concrete pad near my house and practice tricks or riding switch.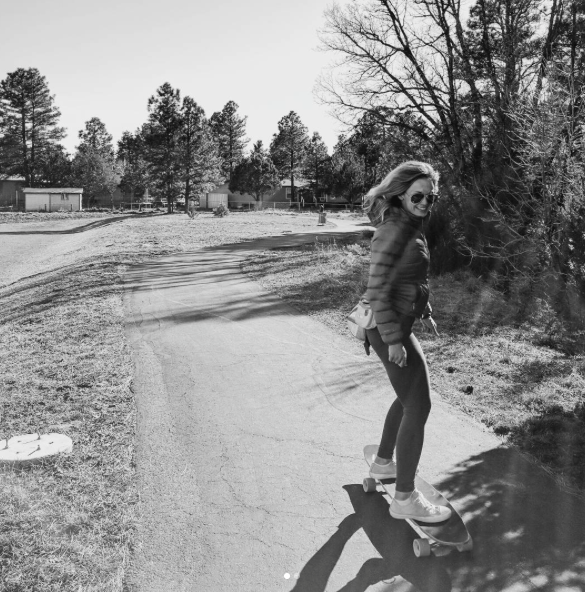 Lately, I'm trying to practice an ollie on a skateboard.  I really like the challenge of learning something new.  I don't pressure myself, it's just a super fun hobby.

I know athletics aren't every girls thing, but if it is, I think it does amazing things to their self confidence.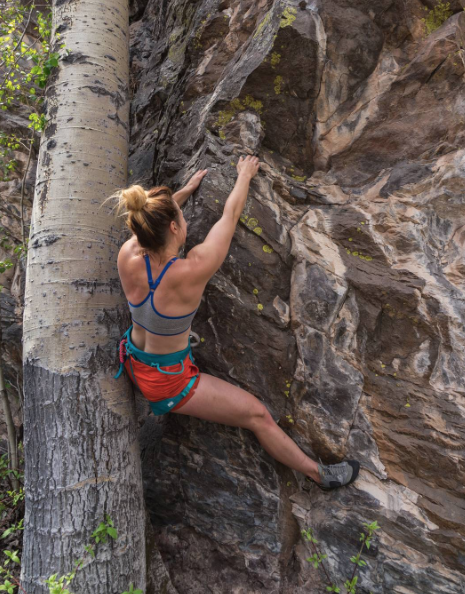 Girls new to skating don't need to be embarrassed or feel like they aren't allowed at a skate park.  People generally don't care and in fact they usually respect those that try and work hard.

Yay Girls!
Thank you so much for sharing Ashley.  You skate & rock climb with such style.  I love the heart sunglasses and how you got a board and just went for it.
If opportunity strikes and you want to skateboard, be like Ashley and give it a try.  I've always believed better to be the girl who doesn't skate because she doesn't like it than the girl who doesn't skate because she was afraid to try.
Wherever you are hope you're having fun on & off the board and that you share soon!