Skateboarding at the park is fun & so is skateboarding in your neighborhood with family & friends.
Love this picture from Sara.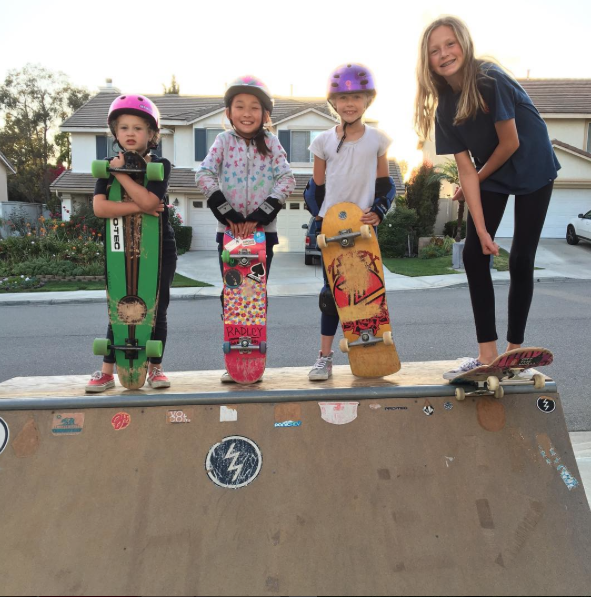 Sara's a mom of 3 amazing girls who do tons of rad stuff like skateboarding.  Plus she's Director of CenterStageSingers.com a children's performing group.  Above it's her three daughters and a neighbor.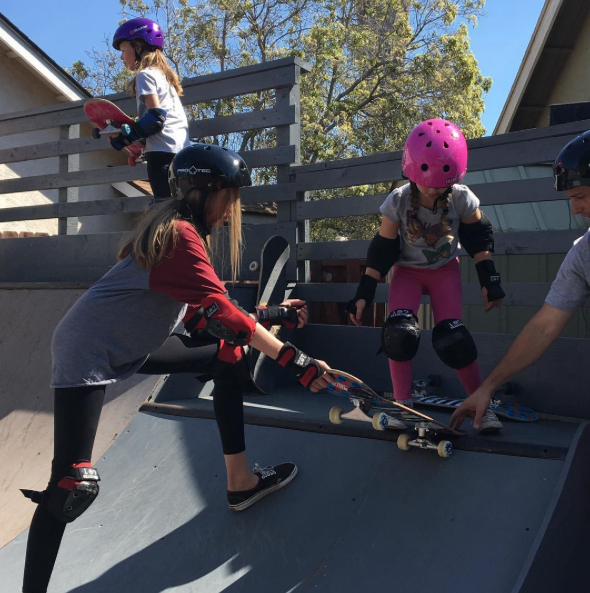 Above it's big sis teaching lil sis.  How are you sharing skateboarding?
More girls skateboard when they see girls having fun skateboarding and get encouragement.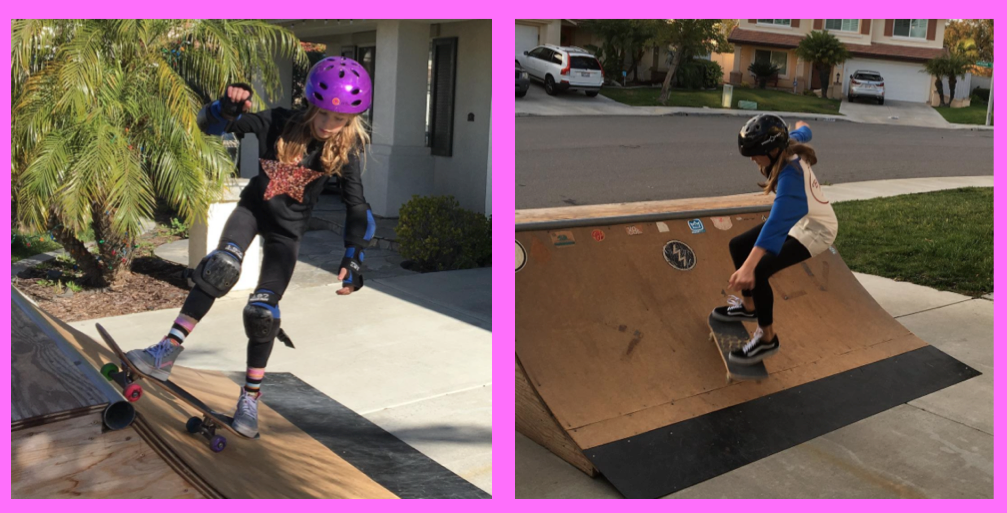 Hope you're like Sara and share your pictures soon and thanks to all the parents like Sara who encourage their daughters to follow their passions and accomplish their dreams.