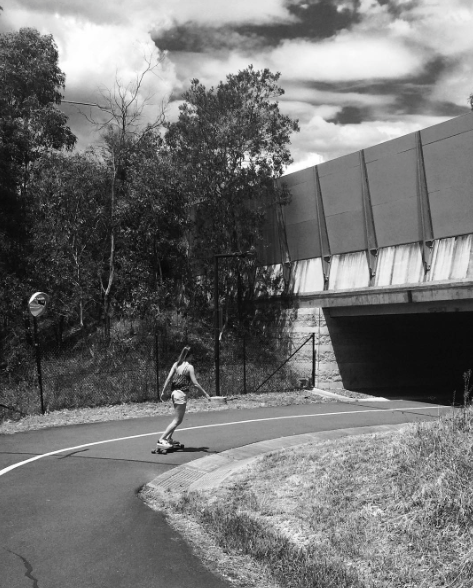 If Mel tells you to grab your board and come on an adventure – you should go!
Above she's in Glenwood a suburb of Sydney.   She's studying at Hillsong College.  However, if you look at her IG she's also been spotted in Hong Kong & Austria plus she's from Switzerland so who knows where she'll take you on a skateboarding adventure!
More girls skateboard when they see stylish girls skateboarding and it only adds inspiration when they see all the places you can skate.  Thanks Mel & I hope others share their adventures soon!