I recently had the opportunity to visit Immortal Laces in their new San Diego location.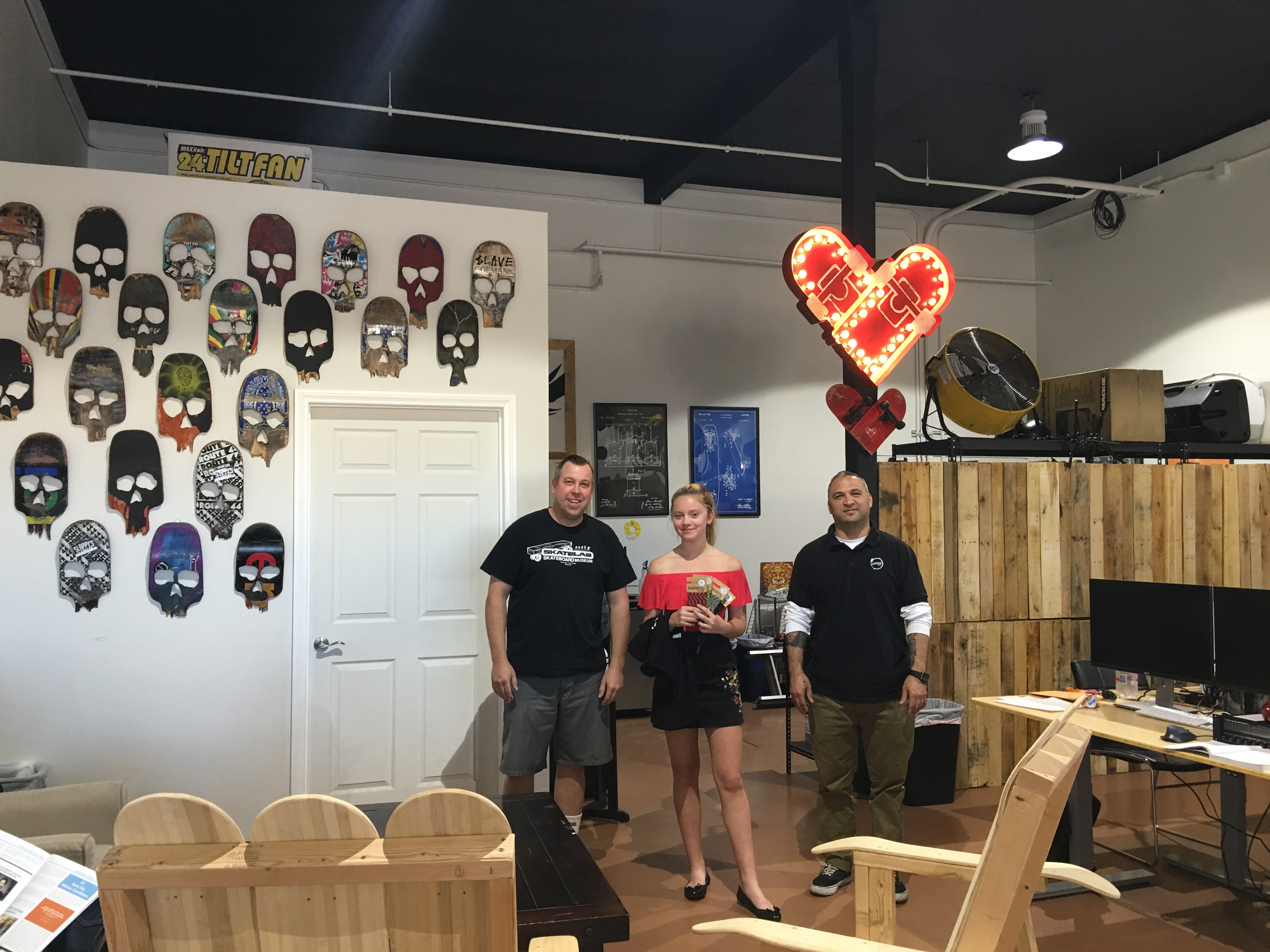 I took my tour with Damien, Immortal Laces Brand Manager, below the heart in the picture above. Also in the picture Eric who's the artist of the skulls made from recycled skateboards.
They are already moved into the space and are waiting for Slappy's Skate Shop to move in up front.
They're also waiting for the new Linda Vista Skate Park to open down the street. They're all skaters and created Immortal Laces out of need.
One day in 2014, they were skating when Eric's shoelace broke for the millionth or so time. Dan, who I met but avoided the photo, started wondering if it was just them or shoe laces were a problem for all skateboarders.
To find out he ran an online survey on Facebook asking 70K skateboarders if they could make one skate product better what would it be? They could choose from five options: skateboard deck, skate shoes, trucks, wheels or shoelaces. Overwhelmingly the response was shoelaces.


The problem was confirmed so it was time to create a solution. Hence Immortal Laces was born out of need and are guaranteed to last through your hardest skate session & life.
REPLACE the LACE Guarantee:  We guarantee that if you wear your Immortal Laces for 14 days and if you break one of them while skateboarding then we will ship a replacement pair of laces to you absolutely FREE!
Yes, since February 2014 Immortal Laces has been manufacturing and selling superior laces. How can they say their laces last five times as long as normal laces?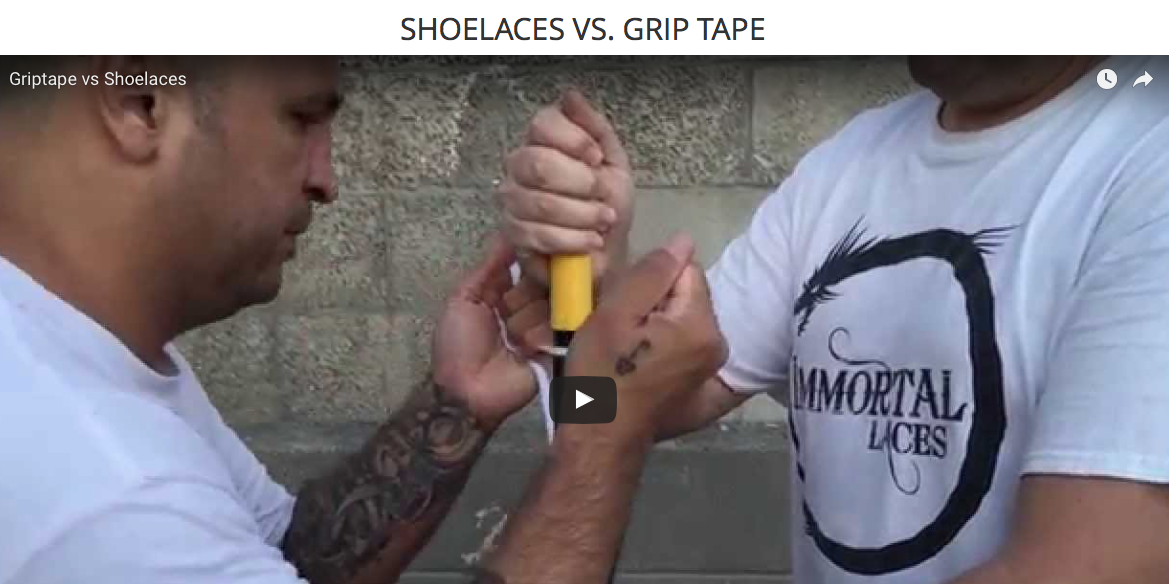 Above the scientific face off against grip tape shows Immortal Laces last where normal laces fail.
Immortal Laces are still handmade in San Diego but are available outside of San Diego – soon they'll be available worldwide.
If you're in San Diego area you can pick yours up at Slappy's Garage, McGill's Skate Shop, Claremont Surf Shop, Clairemont Skatepark, Aura Skatepark.  Outside of San Diego you can order them on-line through Amazon, SoCal Skates Online, Facebook, and Immortal Laces website.
But wait, do these laces look weird? NO, I would never blog about something that wasn't stylish.

They come in a variety of sizes – yet all for the same price.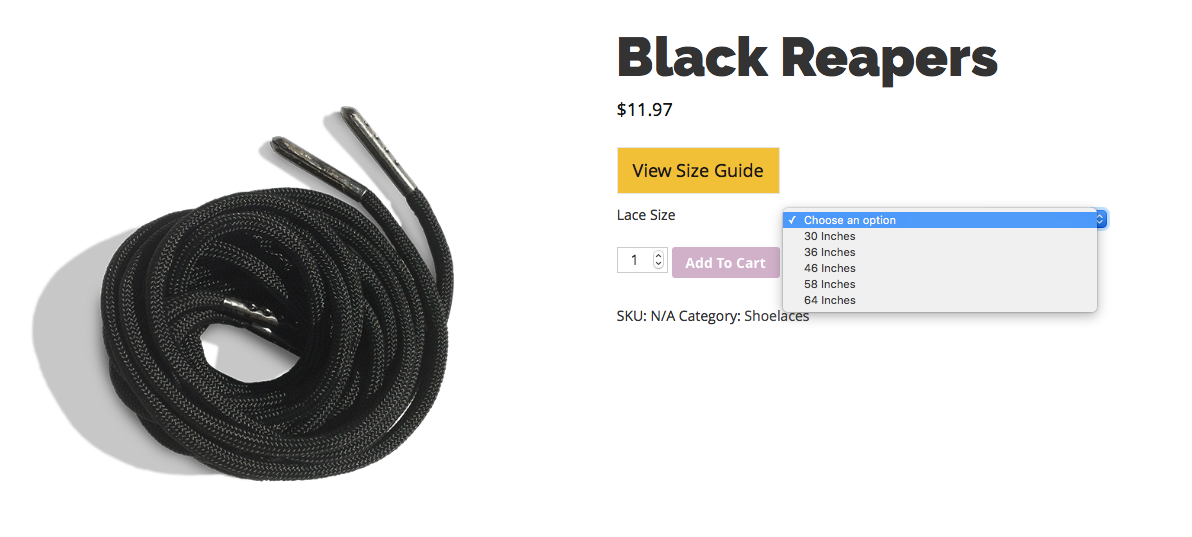 There is a "technique" for tying them.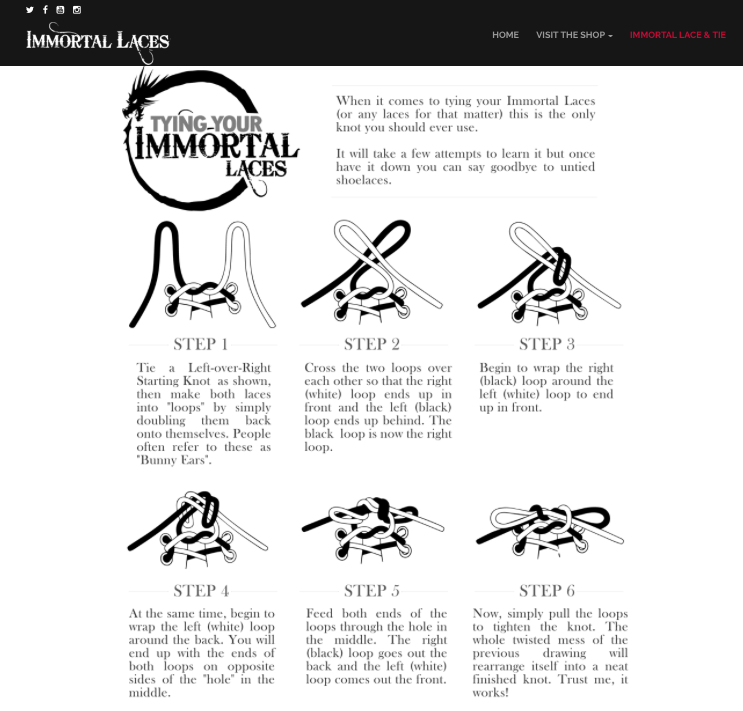 or watch the video where Eric talks you through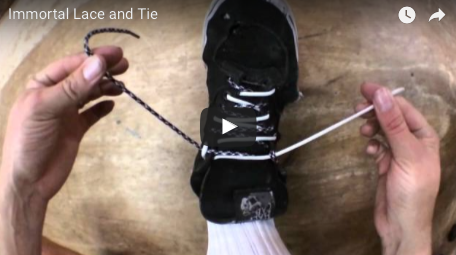 Originally made for skaters by skaters others are taking notice of the durability. Immortal Laces can last through anything you give them – roller derby, BMX, motocross, street bikes – if you need a lace, this lace will perform.
Immortal Laces loves all their wearers and I love a happy story so if you want to share your Immortal Laces story just let me know.
Immortal Laces gives back to the community through several charities – including several of my favorites Clash at Claremont which will be August 12th this year, EXPOSURE Skate, and the Sheckler Foundation. Random Act of Kindness week may be over but everyday is a good day to be kind.  Giving someone a shoelace when there's is broken is simple and could make the biggest of differences plus positivity grows as people Pay it Forward!