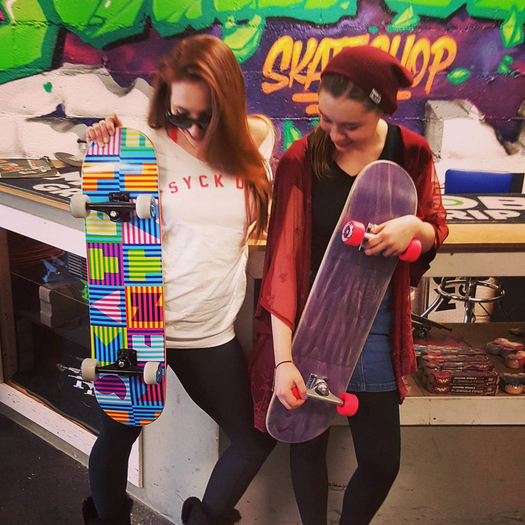 If Tiffany looks happy, it's because she is!
It's easier to enjoy a sport when you get yourself your own equipment. 😍

Skateboarding helps a ton with balance, precision, with air awareness… it gets your senses to be spot-on and it's also a great way to take my mind off things
I'm happy that Tiffany got a board at Curbside Skate Shop in New Jersey.  Plus I agree with her that skateboarding is all about the balance.  If you don't have balance when you start skating, you will if you keep skating!
I also love Tiffany's bio
Don't let anyone or anything hold you back from reaching your own true happiness. Smile and keep moving forward. 💋
We all have haters.  We can choose to listen to the haters & give up or just know our true self & skate on.
More girls skate when they see girls skating and hear all the reasons skating can be fun – so hope you share your stories soon!