When I saw my IG friend Candy was extending an invitation to join her as she chases the 2017 Women's Championship – I had to find out more.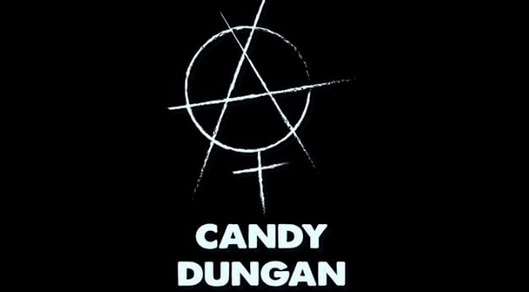 click picture above to see Candy's video on why Candy wants to compete & what others are saying
First a little about Candy:

Candy's a competitive downhill skateboarder from Denver, CO.  She's been an extreme sports addict her entire life.  Her mother was one of the first female snowboarders; she taught Candy how to snowboard at a young age.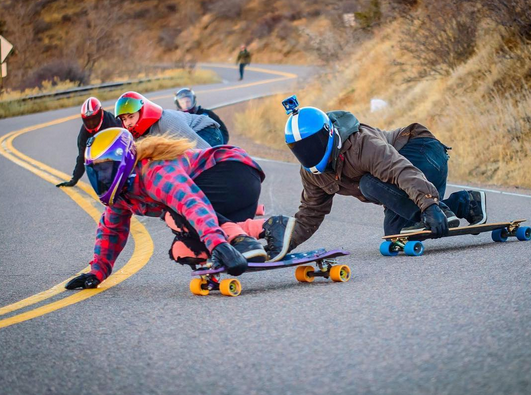 Candy's only been skateboarding for four years.  Above she's charging with "the boys".  In 2016, her first year in the downhill skateboard circuit , she placed 2nd overall in the Women's category and 33rd overall in the Open category.
She spends her days spreading female stoke through any platform available to her.  For example, she started the "Rad Girls Krew" in Colorado to bring longboarding to women by making it more accessible through group skates and instruction.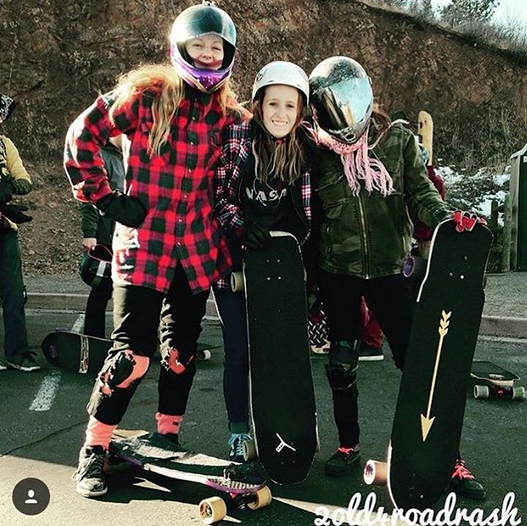 "Rad Girls Krew" started with four girls in August and now has upwards of 20 girls charging hills, safely.  Candy teaches them basics first in an encouraging environment rather than "go down the hill and pray".

Here's what Candy had to share about what the 2017 Women's Championship is, where it takes place, and why she's doing a campaign to get to it:
Racing for the downhill skateboarding world championship means participating in the International Downhill Federation (IDF) race circuit. (internationaldownhillfederation.com for more info).

In order to be competitively ranked at a world level, I need to attend 7 races on at least two different continents. The 2017 race circuit includes races in NZ, Australia, China, Philippines, South Korea, Czech Republic, Brazil, US (Vermont), and many more. 

Entering the championship is expensive.  First there's the entrance fee of about $250/race and then there's the travel expenses to the race and living expenses while at the race.  Most riders, especially the women, pay for all of this out of pocket because they do not have a sponsor to cover the costs.


The expense and travel time are so huge that being competitive becomes largely dependent on funding. 

I work any job where I can still make the races, however, that limits my options and salary.  I freelance write, clean houses, walk dogs, work a food truck, work as a hostess/buser, but I still need this campaign i

n order to race in the Open Bracket which is 7 races throughout the 2017 season.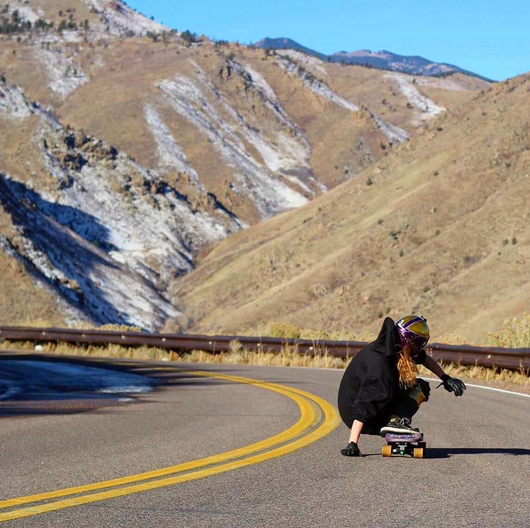 How many enter?
72 women raced in 2016 and 760 men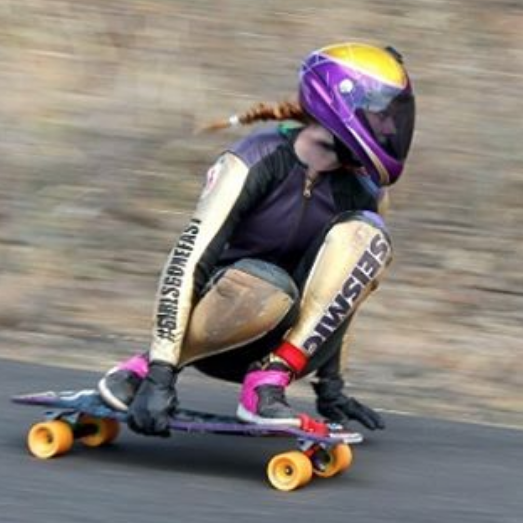 You're working with @darhorsepros – is that like a Go Fund Me?
Darkhorse Pros is best described as Kickstarter for athletes. I'm not asking for people to give me money.  I'm asking people to purchase items or experiences for themselves while simultaneously supporting me as an athlete and becoming more involved with my journey.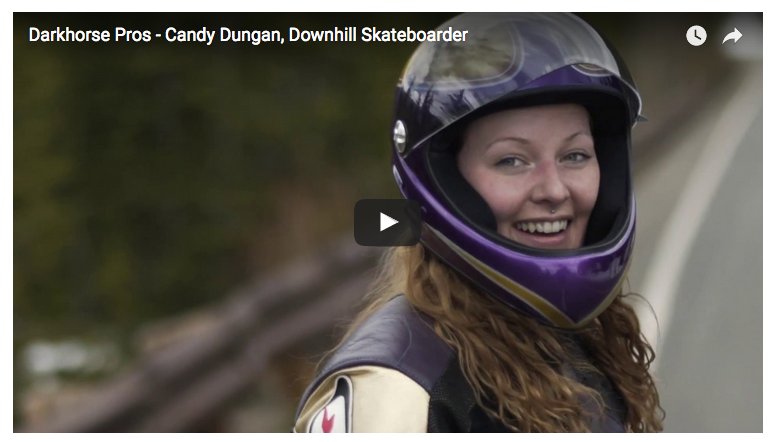 This is a time sensitive project so if you can help make your contribution by January 4th 2017.  Not to put pressure on you but, this is an all-or-nothing campaign, meaning that Candy must reach her $8,000 goal by January 4, 2017 in order to receive funding to race for the 2017 World Championship.

It is the holiday season, so if your funds are stretched consider a two-for-one.  If you contribute to the campaign you can have your reward sent to someone else as a gift.  Would I like if someone supported women empowerment in my name for the holidays?  I'd think it was super stylish.

Why do I think it's important to support Candy?  More girls skateboard when they see girls skateboarding.  I don't think every girl who skates is going down the mountain or headed to a competition, but I do think that every girl that skates can get her own rewards.  Skateboarding to me is sport, art, transportation, rolling yoga, and builds self-confidence so it makes sense to have more girls skateboarding.

As girls we get so many messages.  My message is that you can be more than one thing.  You can be sporty, stylish, smart, funny and anything else.  But first you have to have the confidence to believe you can be.  Skateboarding has given me that confidence and it's surely given Candy some confidence so let's keep sharing the image of empowered girls chasing and achieving their passions.

If you can't contribute to the campaign there are still other ways to support Candy.  You can support her sponsors:

Seismic Skate, BOARDLife skate shop, Blecha Boards, Ridersfly, Shred Rebels, Lost Girls Tribe, and SkatetoFight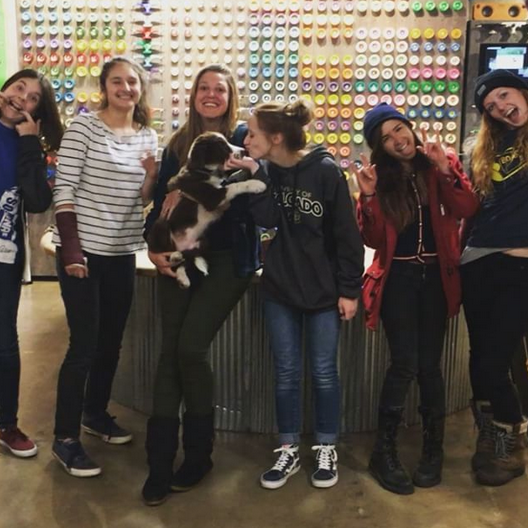 SkatetoFight is her newest sponsor. They're an organization that pushes skateboarding to combat things such as depression and healing from sexual assault.
  That has special meaning to Candy because she's
a sexual assault survivor
skateboarding has been both my coping and healing method throughout my journey from "victim" to "survivor."  I now use skateboarding as a platform to empower other women, like it has for me. 
And yes – positive thoughts do make a difference, so follow her on IG and let her know you believe she can do this!
Save
Save
Save
Save
Save
Save