Stop 2 on the #skatingfashionista dress tour was 11/12/16 at Skate Rising.  A monthly event held at the Encinitas Community Park
dedicated to lifting up the next generation of girls through learning, serving, and skating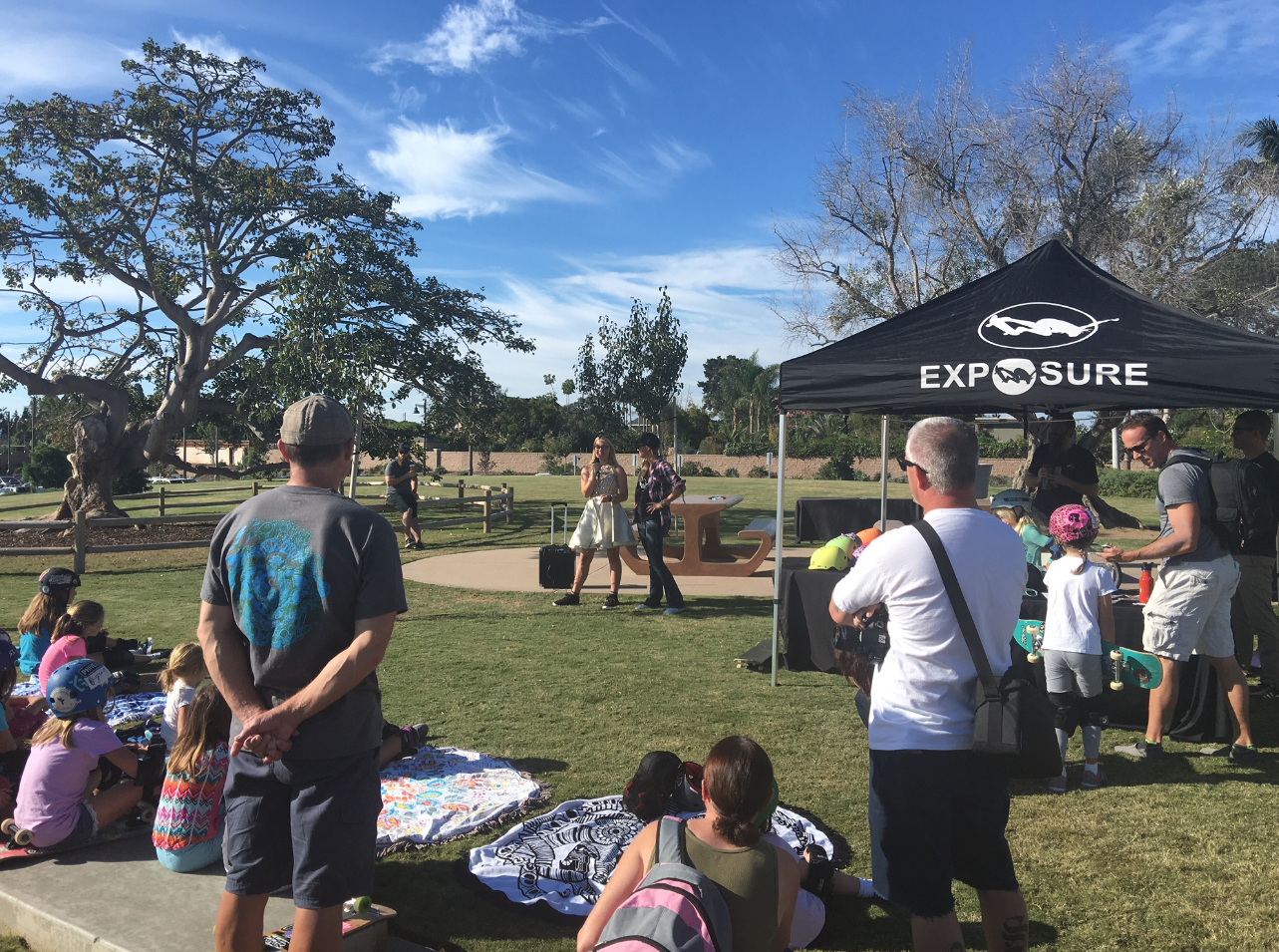 Cary the founder of Too Pretty was the guest speaker and she challenged all the girls to share what they are #NeverTooPretty to do.  I had taken the challenge before so I shared with the group how I'm #NeverTooPretty to WRITE.
I started the skatingfashionista blog because I love to write and I thought if I shared pictures & stories of girls skateboarding more girls would skate.  Plus I wasted to share that there's no uniform in skateboarding – you can wear what you want and skate.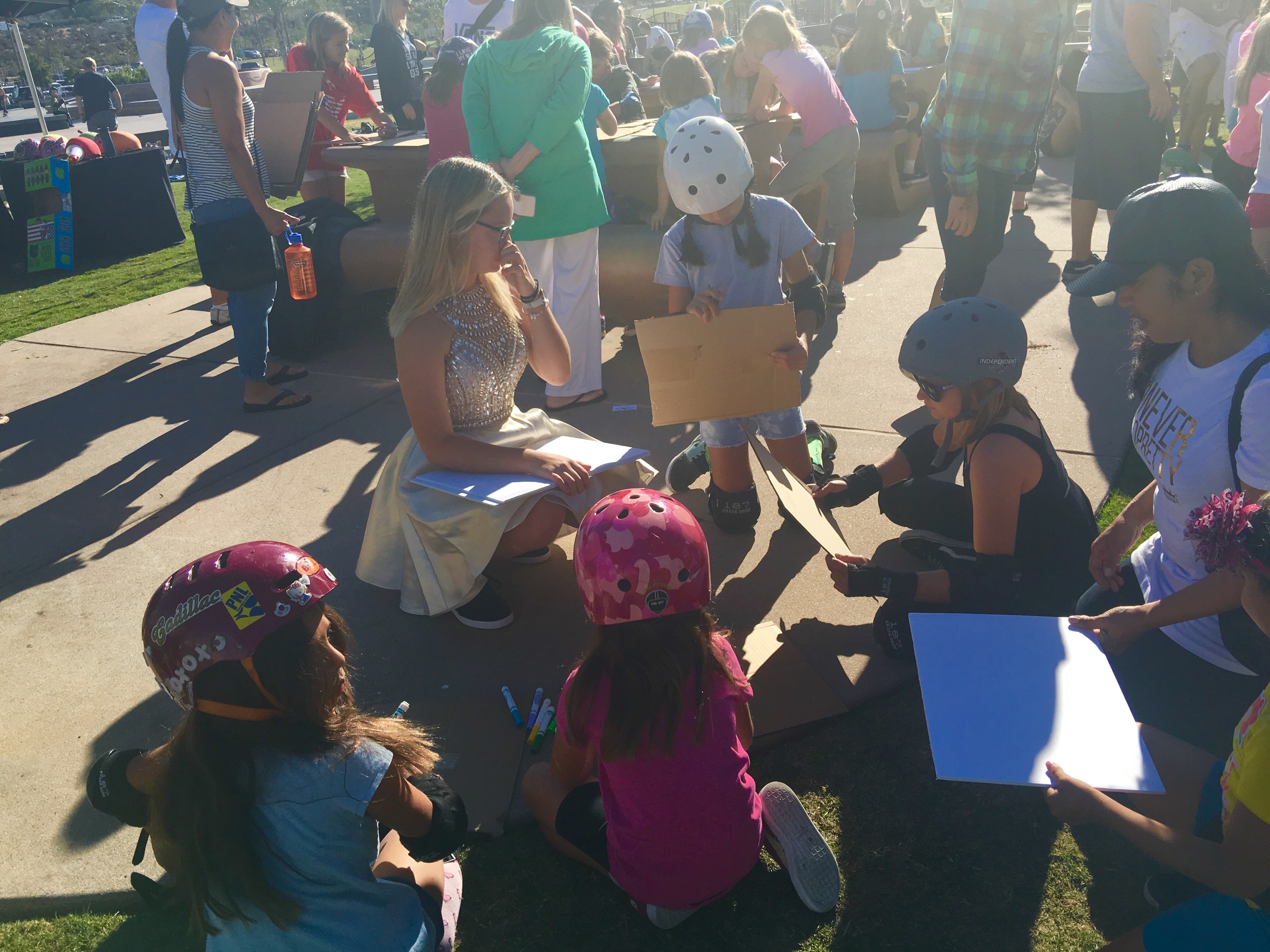 After helping the girls write what they're #NeverTooPretty to do and a group shot.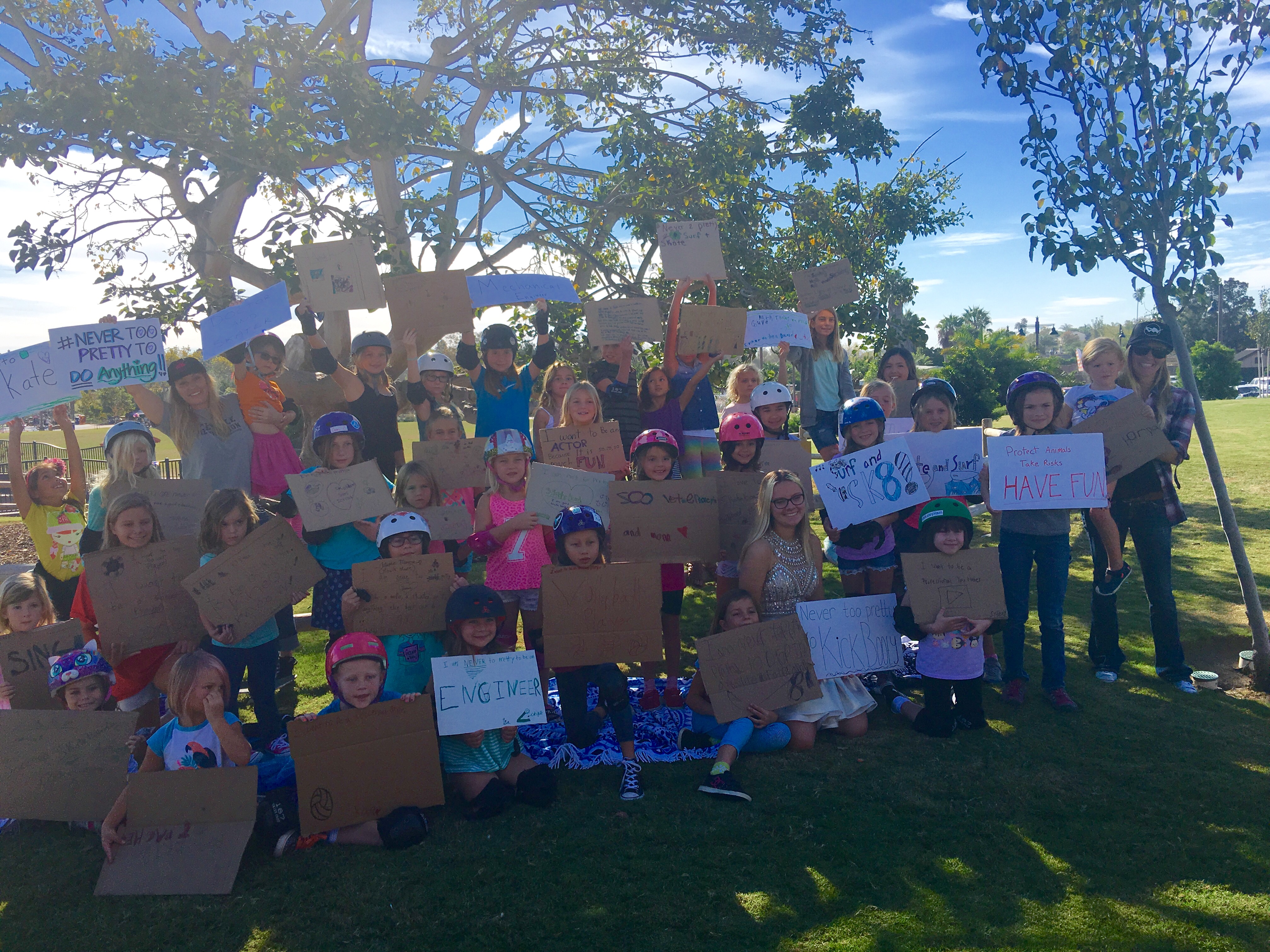 it was time to get ready to skate.
As I mentioned in a previous post, the beading on my MacDuggal dress is as heavy as it is beautiful so mostly I cruised.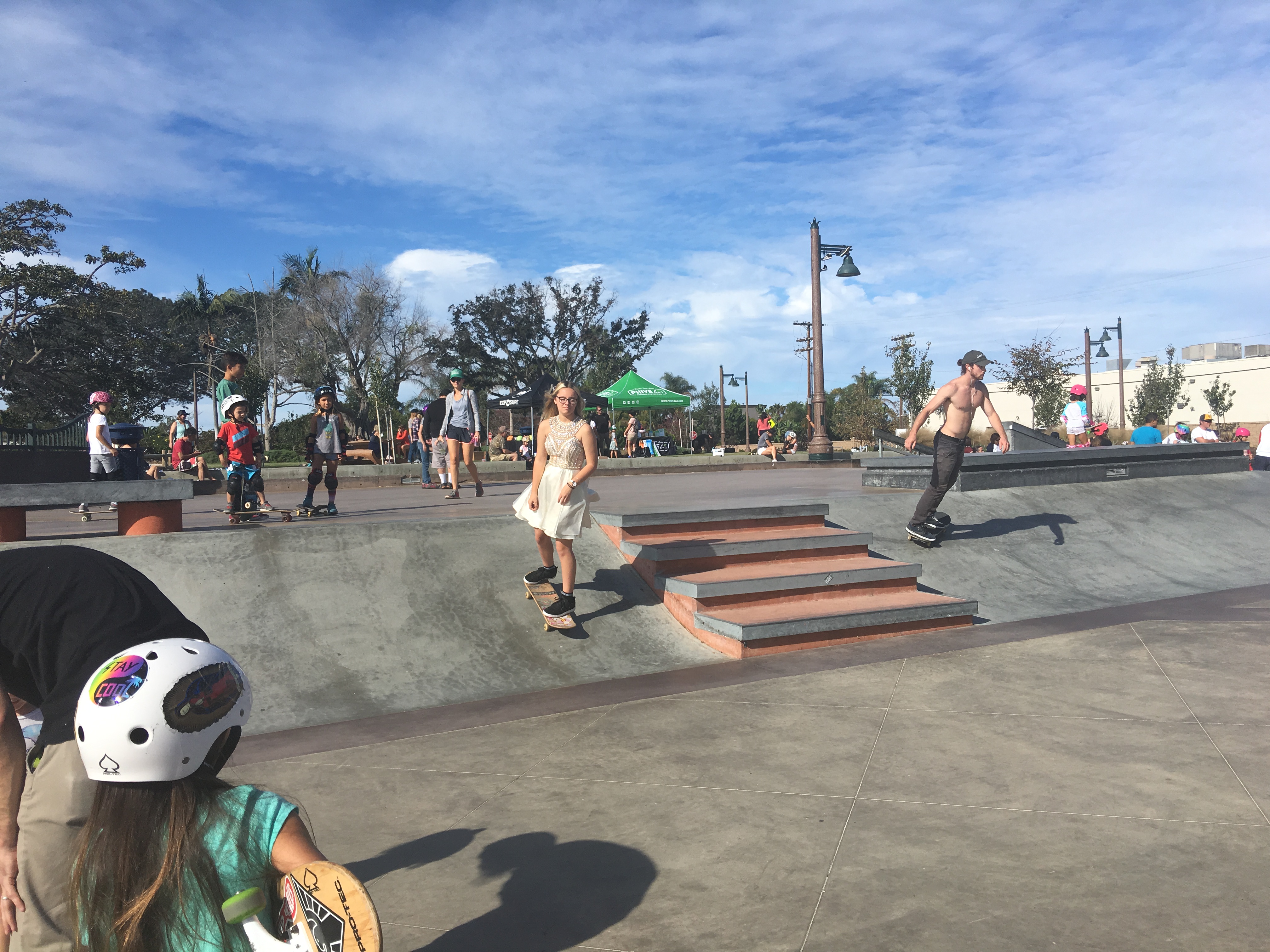 As of this post, Prince Charming has still not appeared but the dress is still magical.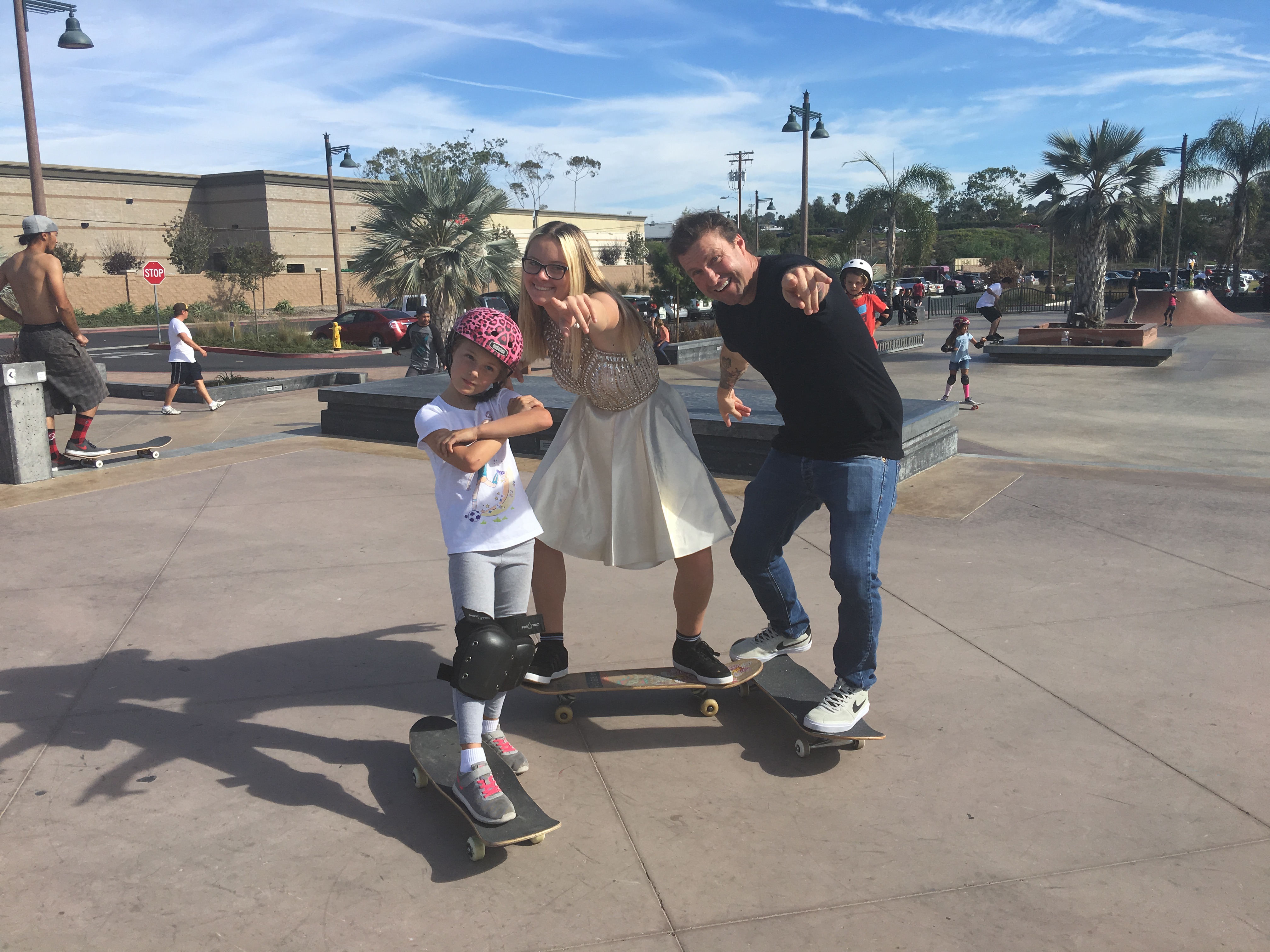 Hope you check out my posts on how The Princess Project is one option for recycling your princess dress so someone else can also enjoy it and my post on the entire November Skate Rising.
Till next time keep it stylish on & off the board & be on the lookout for Stop 3!
Save
Save
Save
Save
Save