Kaspar Heinrici hosted his annual Rock Around the Rock this past weekend.  Rock Around the Rock is a two-part event, which consists of a 9.8 mile long distance push (LDP) as well as a 13-story garage race in Dallas, Texas.
Coastal Phoenix shares this picture and the message below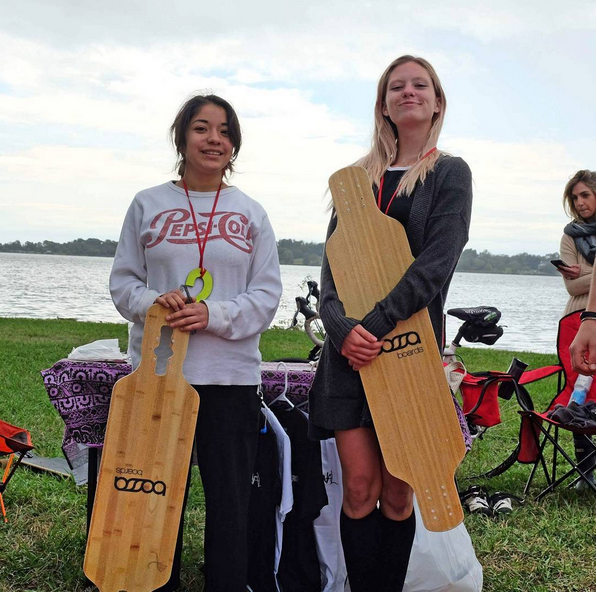 This year Kaspar worked with some sponsors and put up incredible prizes including gear, cash for top men's, and a bonus cash prize for top overall men's AND women's – $500 each!!!!
THE ONLY PROBLEM is that we NEED MORE GIRLS.
When you see a girl skating, you should get excited. Doesn't matter her style, preferred stance or discipline, or where she comes from.

Doesn't even matter if you just flat out don't like the gal, SUPPORT FEMALES to encourage the growth of the gender's participation!!!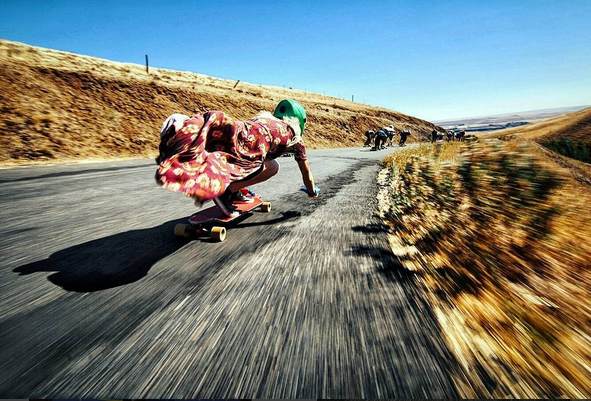 Above Coastal Phoenix at Maryhill Loops Road photo by Brandon DesJarlais
Below a video of Coastal Phoenix at Mt. Magazine Arkansas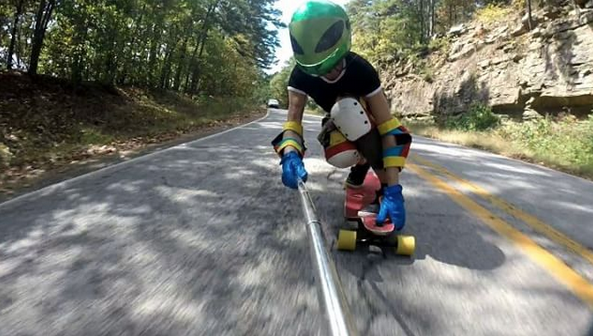 Love Coastal Phoenix style on & off the board & yes it is always stylish to encourage others!
Pictures from Rock Around the Rock