One part of
EXPOSURE Skate
is the free Yoga Clinic.  Taught by
Yoga for Skateboarders
.  To celebrate five years of EXPOSURE Skate,
Bridget
lead a challenge of five poses.  
My 9/29 post
covers the poses with demonstrations from various skaters and an explanation of each by Bridget.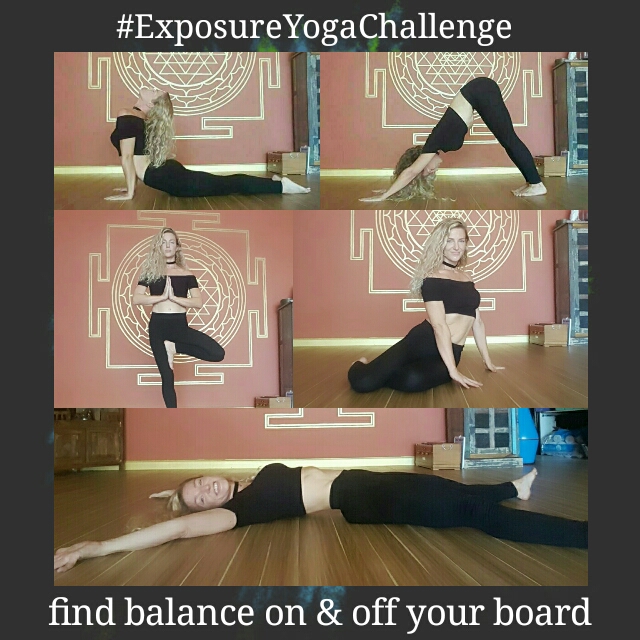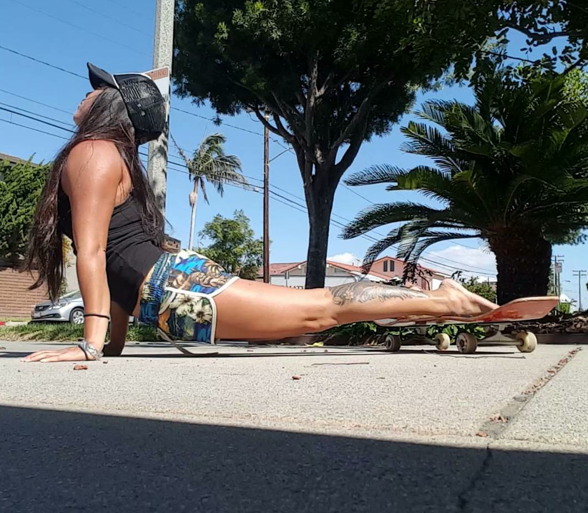 After a little stalking, which is not creepy if done for the good of the blog.  I interviewed her.
SF:  When did you start skateboarding?
Charity:  I started skating more often about 6 months ago and consistently skating about 3 months ago. Prior to this year I owned a Carver for about 10 plus years but always put skating on the backburner. I would cruise in random parking lots every so often and that's about all the board time I got. It's definitely been something I've been interested in forever so I'm pursuing my goal now. It's never too late!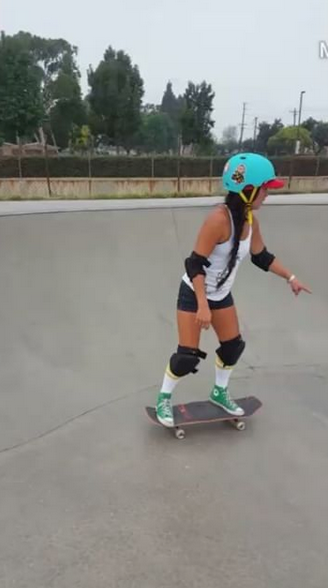 SF:  Why do you think skateboarding is good for girls?
Charity:  I think skating empowers girls to see their potential and not be stuck in a stagnant place where they think certain activities are "only for boys".
Gives them a sense of equality and pride because they can do those tricks and carve bowls. I asked my daughter how skating makes her feel and she said "Awesome because I like how it feels to be on wheels". I also asked her what kind of sport she thinks skating is and she replied,"A fun sport that's cool." It's great to see that she is growing up with no idea that some activities used to be considered gender specific.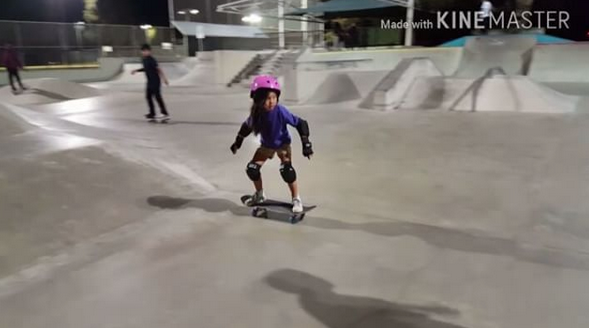 In girls of all ages it can instill that sense of self confidence and boost self esteem leading to that motivation to push harder and keep reaching new goals. Now we have girls/womens comps everywhere and they are getting sponsorships and being recognized for their hard work and dedication. It's actually mind blowing how far skating has come since my teenage years.
I was lucky enough to attend Exposure this year and see all the positive energy flowing through the entire event. From the yoga tent to the different booths to the bowl where the comps were held, everyone was kind and super stoked for all these girls and women who were competing.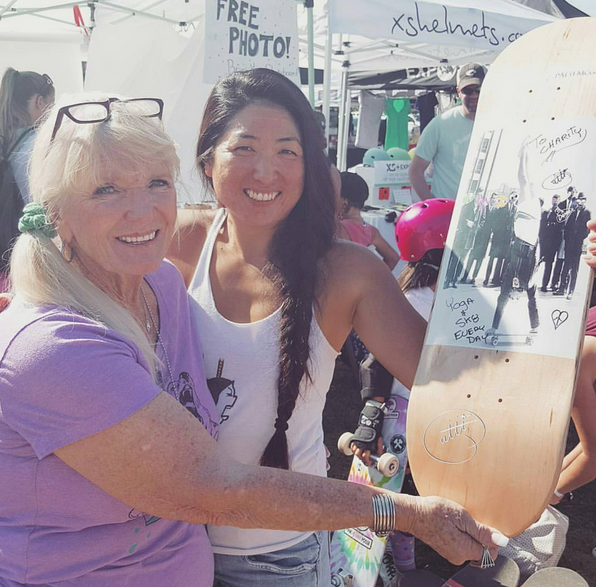 SF:  How are skating & yoga related?
Charity:  Skating and yoga are such different types of activities if you just view them in a generalized sense. However, they complement each other surprisingly well. With skating you bend your knees (squat) a lot, utilize your core, and fall a lot. You also need good balance to become comfortable with tricks and even just standing on the board.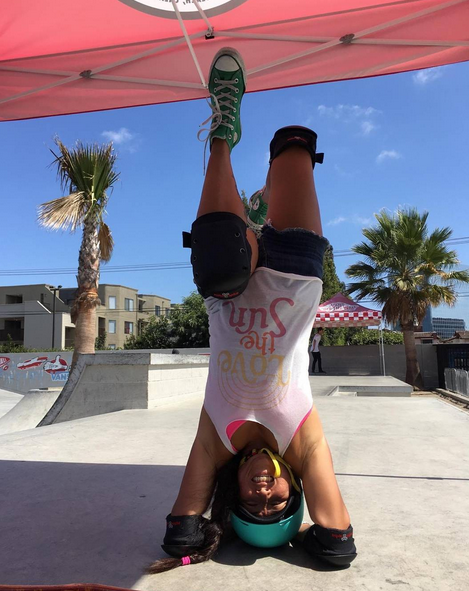 Looking at yoga the core and legs are utilized quite often and falling is just second nature when learning balance poses.  In my personal practice I've gotten more comfortable riding by thinking back to my yoga practice and utilizing those techniques to shift my weight to properly gain balance in kick turns and bowl carves.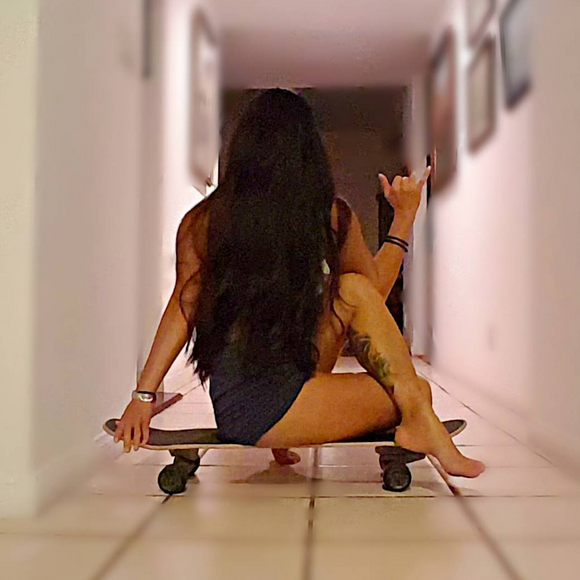 I constantly stretch after I skate to keep my muscles loose and it helps when I'm starting to feel sore after a long skate sesh. At times I use my skateboard as a yoga prop to practice arm balances or to challenge myself in standing balances.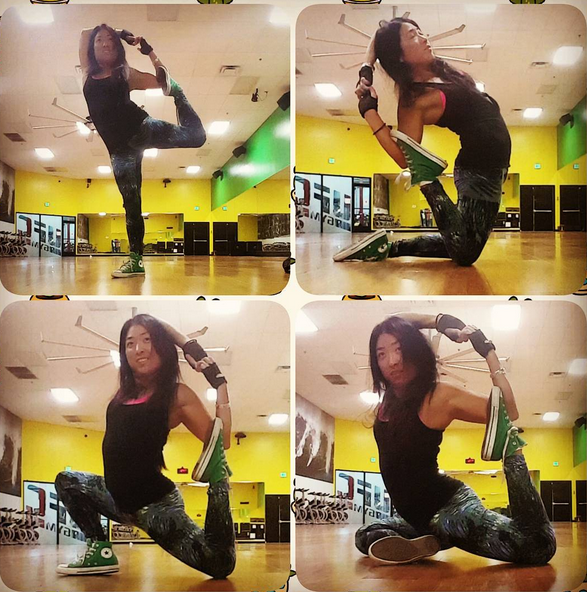 The vibe you get from either activity is so calm and relaxing. Whether you're just watching or practicing. When I get on my board I feel so free and my mind is so focused. I get the same feeling when I'm on my mat. I sort of disconnect from the real world and in a sense zone out or zen out.
SF:  Do you skateboard with your family?
Charity:  I definitely skate with my family, which would be my daughter and occasionally my nephews. I love seeing my daughter get on her board because initially she was so hesitant and uncomfortable to even try skating.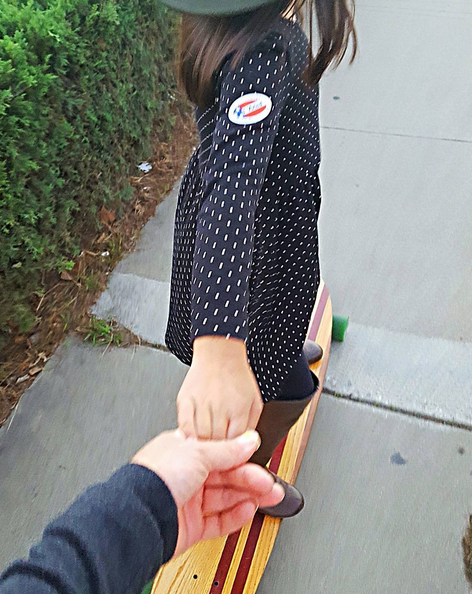 I also think she was a little intimidated because she didn't think she was good enough, but her friends always took the time to hold her hands when helping her learn and constantly encouraged her when she tried new things on her own. She has only been skating semi consistently for the past 2 months yet she is way more confident and motivated to practice. She's absolutely feeling the stoke and I'm very proud of her progress thus far and can't wait to carve bowls and exchange tricks and tips with her!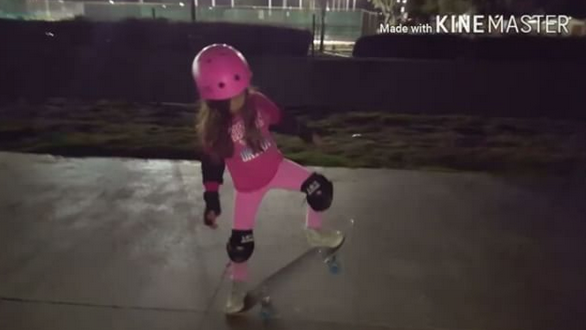 Thank you Charity.  I loved your answers and I love the captions on your IG posts – cliffhanger, go check her IG to read them.
Below Charity's final entry into the #exposureyogachallenge – love the creativity!