Carmen Zhou was one of the photographers I asked through IG to be a part of this project.  When I asked her all I knew was I liked her photos.  When I read her answers I knew she's someone I want to know better.
Skate Like a Girl SF – Skate the Lake at Lake Merritt, Oakland
SF:  How/when did you start photographing skateboarding? Do you skateboard? If so was it before or after you started shooting skaters? How did you get involved with shooting skater girls?
Carmen:  I started skateboarding when I was about 10 years old. I grew up skating with the neighborhood kids in the streets. Skated on and off throughout high school and in college as a way to get around campus. Growing up I had never seen or met any other girls that skated. In 2014, I met Erica Harris, Chapter Director of Skate Like a Girl SF and I became super hyped on girls skating. I knew I wanted be apart of the movement and decided to volunteer by helping manage Skate Like a Girl SF's Facebook, Instagram, and Twitter.
Erica Harris and friends at Sebastopol
I started designing flyers for events and picked up photography as a method of spreading the word about girls skate sessions and skate clinics through social media. I felt like shooting photos and documenting the skate sessions was really important to show people what we were doing and that it would hopefully inspiring more girls to learn how to skate.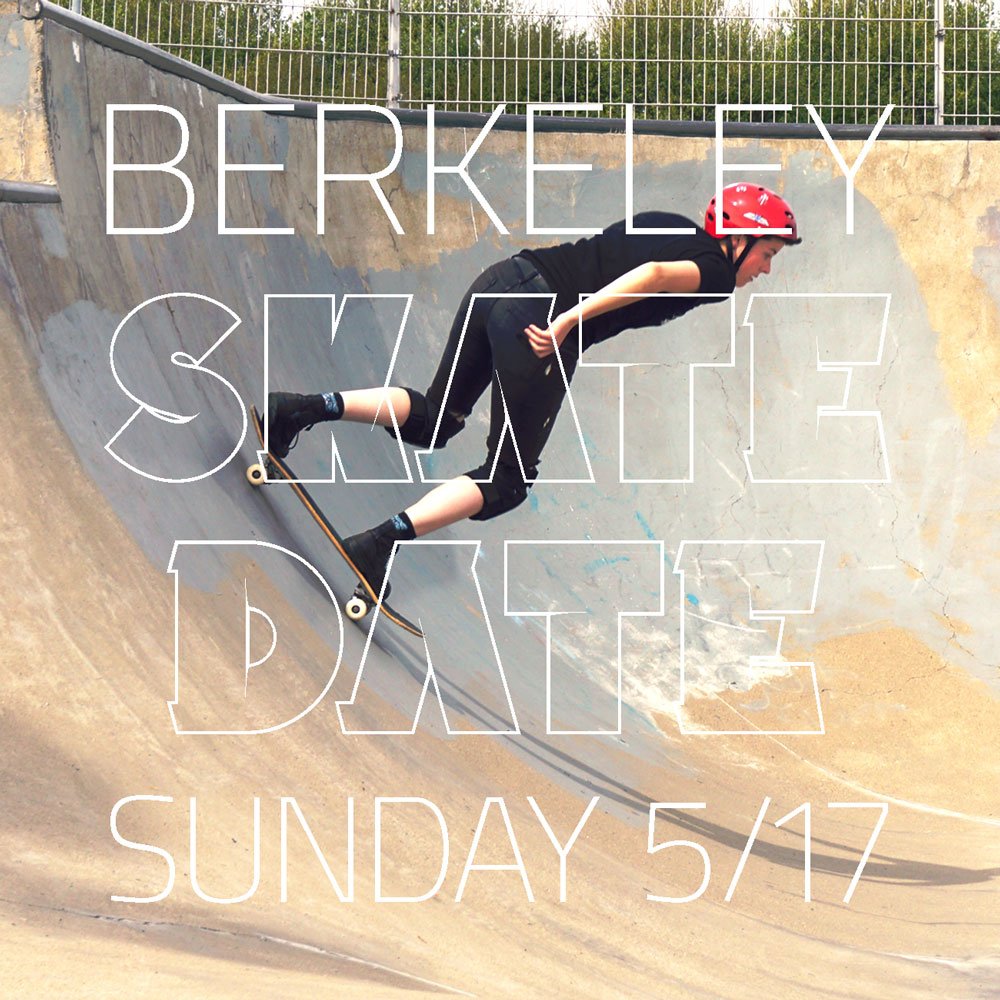 Berkeley Skate Date Flyer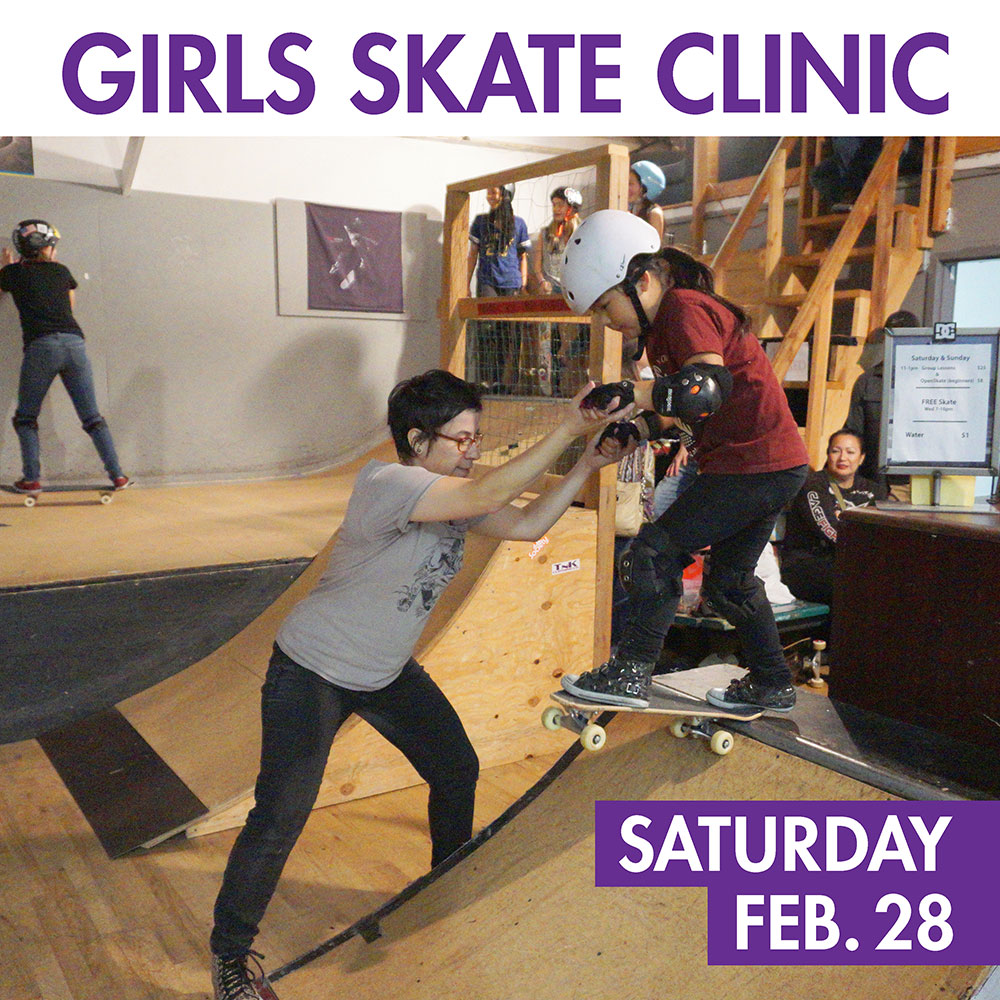 Marie Baeta teaching drop-ins – Skate Like a Girl SF Skate Clinic at Society Indoor Park
SF:  Where do you like to shoot?
Carmen:  This year I was fortunate to have the opportunity to shoot my first contest at Wheels of Fortune 7 for MAHFIA. It was fun shooting behind the scenes, new and old friends hanging out during the competition, filmers and photographer working with skaters, those hard at work offset and making it all come together.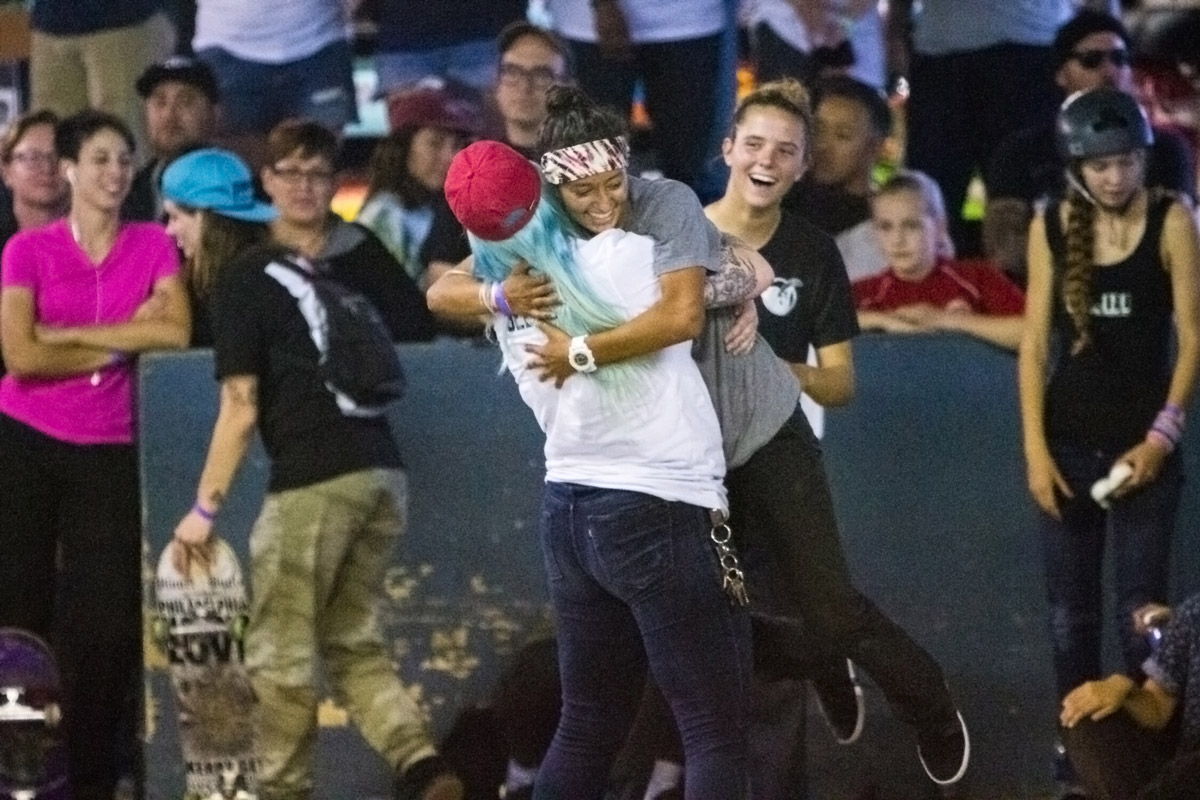 Stevie Barile and Mariah Duran at Wheels of Fortune 7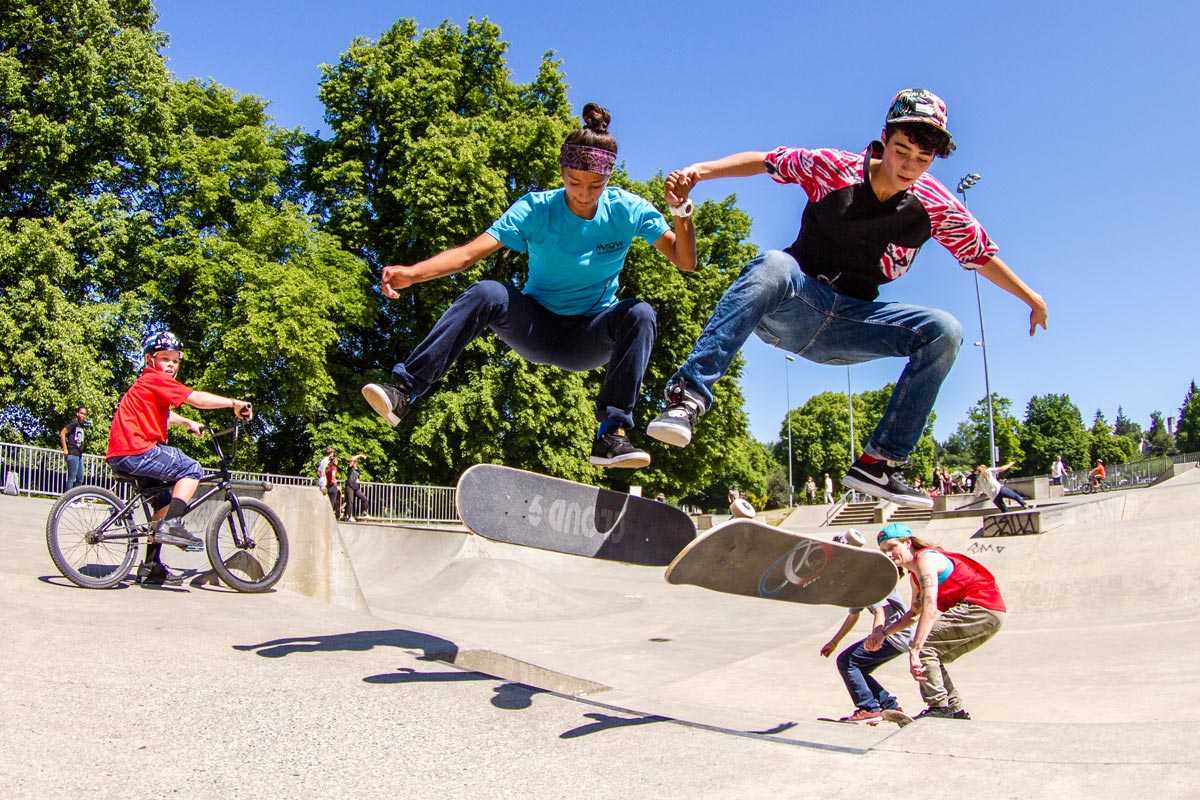 Mariah Duran and Jenn Soto – Skate Witches Queen of the Road
I think those are the moments that are rarely captured and the moments that are most real and relatable. I'm pretty low key myself so I think shooting behind the scenes is fitting.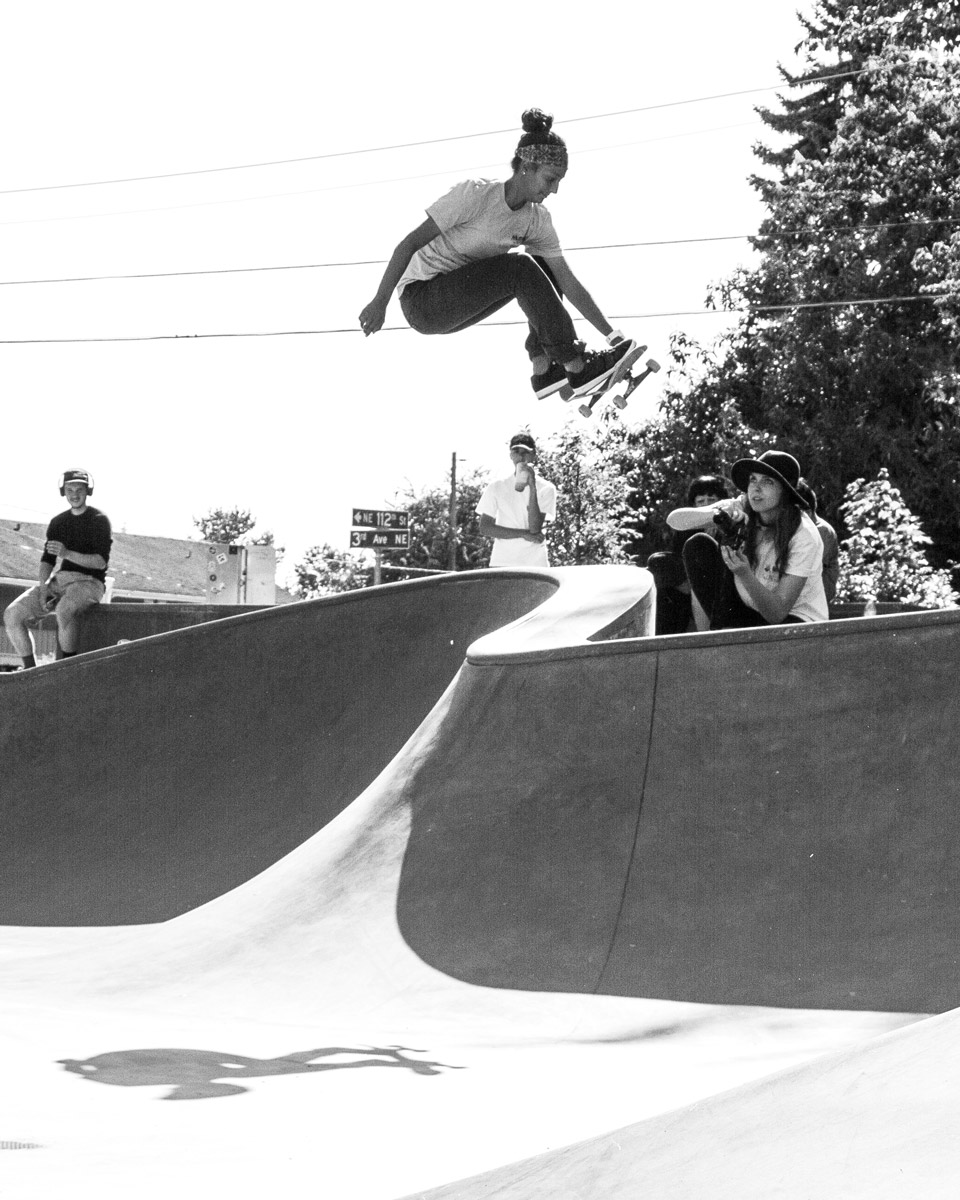 Zorah Olivia shooting Mariah Duran in Seattle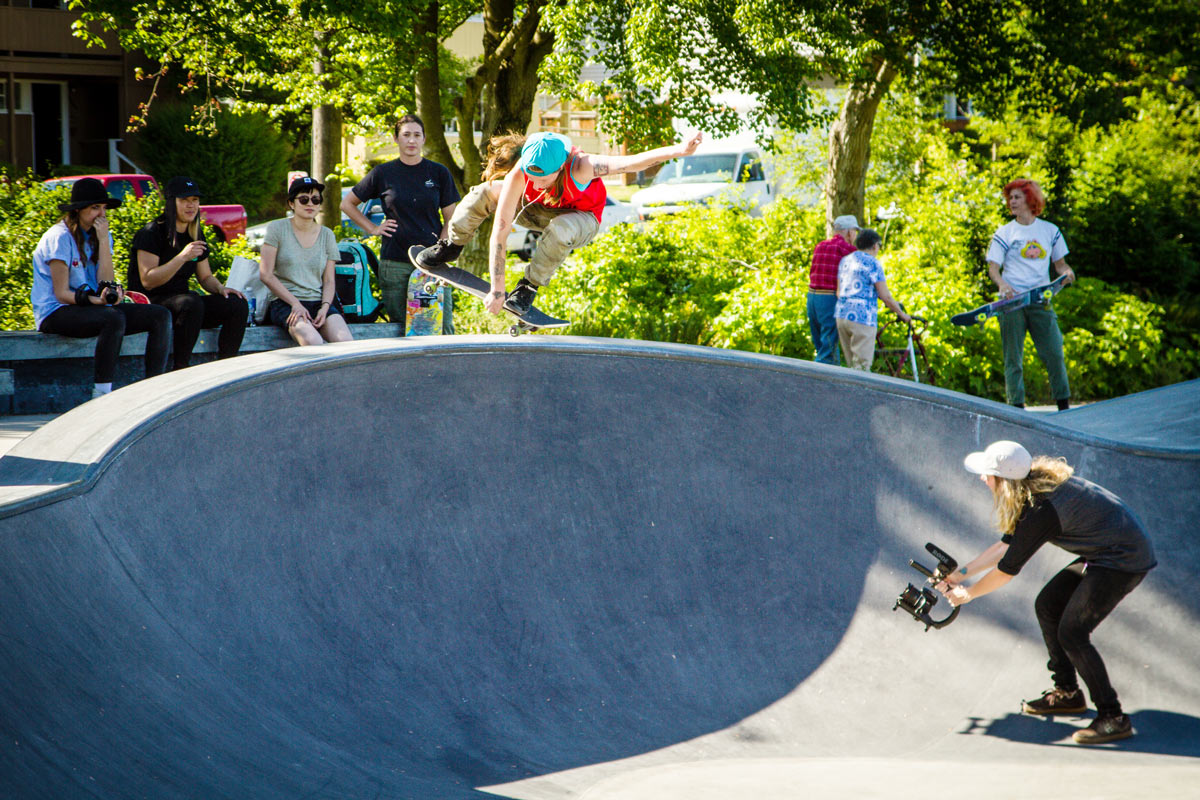 Monique O'Toole filming Celina Meehan in Seattle
SF:  What's your favorite type of shooting –  for example street/bowl/vert/long boarding ?
When it comes to street, park, or vert, I prefer shooting street. I like shooting in the city, there are a lot of fun and interesting skate spots around downtown, embarcadero, and the piers. The city is cracking down with skate stoppers all over but I think that's what makes it fun, the creativity comes into play around obstacles and constraints. I'm also interested in landscape and cityscape photography so those influences are probably noticeable in the way I shoot skate photos.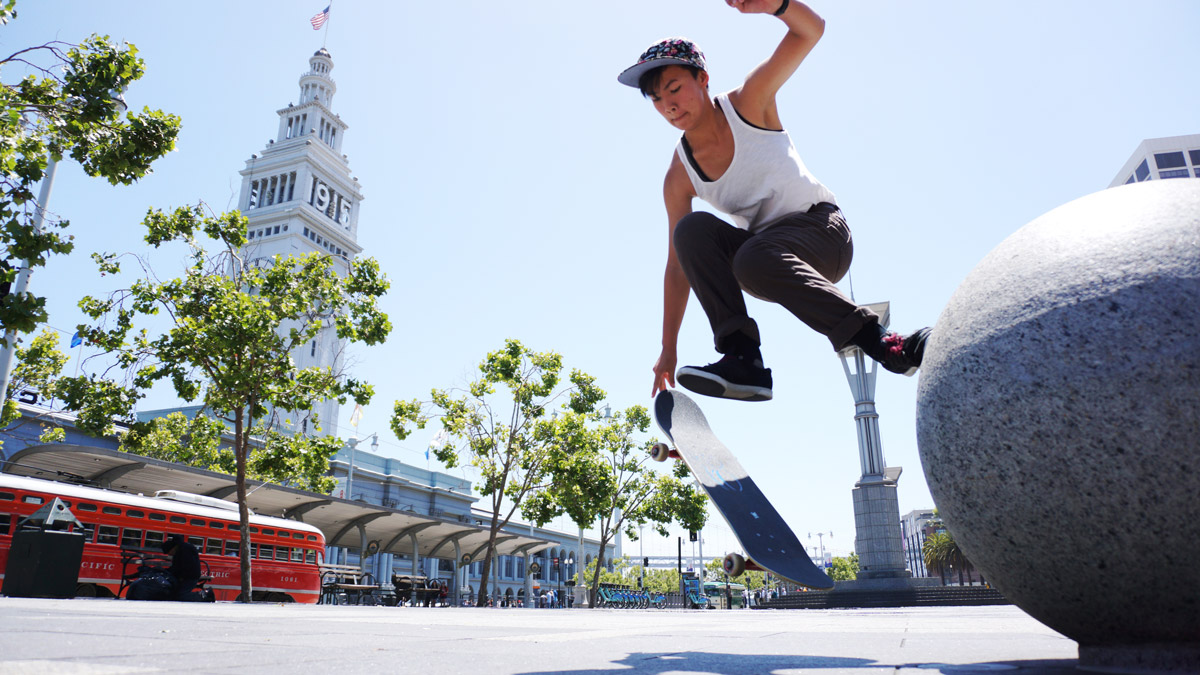 Kat Sy at Embarcadero, SF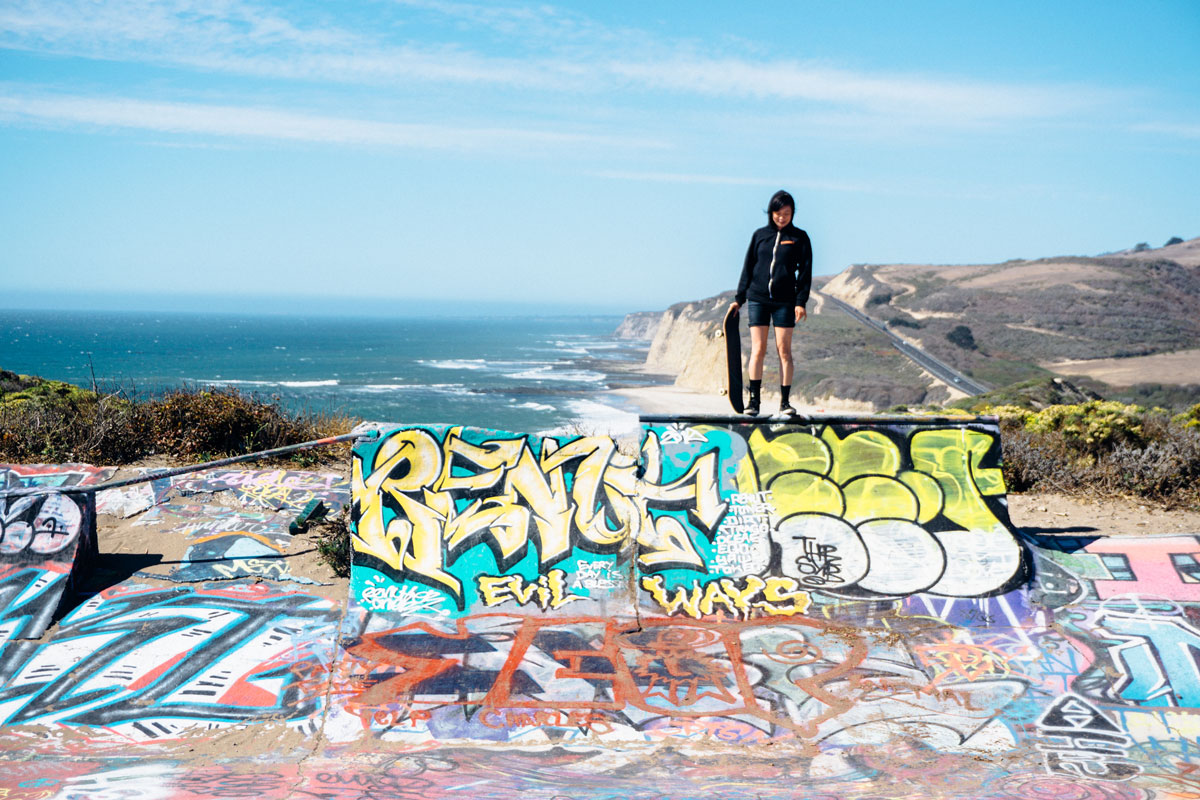 Rosanna Yau at DIY in Davenport
SF:  Where can people see your work?
Carmen:  Find me on instagram @carmenzsf or tumblr. You can check out some of my photos for MAHFIA.TV in the Wheels of Fortune 7 and Skate Witches Queen of the Road photo albums. Skate Like a Girl SF Bay Area is currently on hiatus and will be relaunching soon, hopefully in 2017. Follow @skatelikeagirlsf for updates.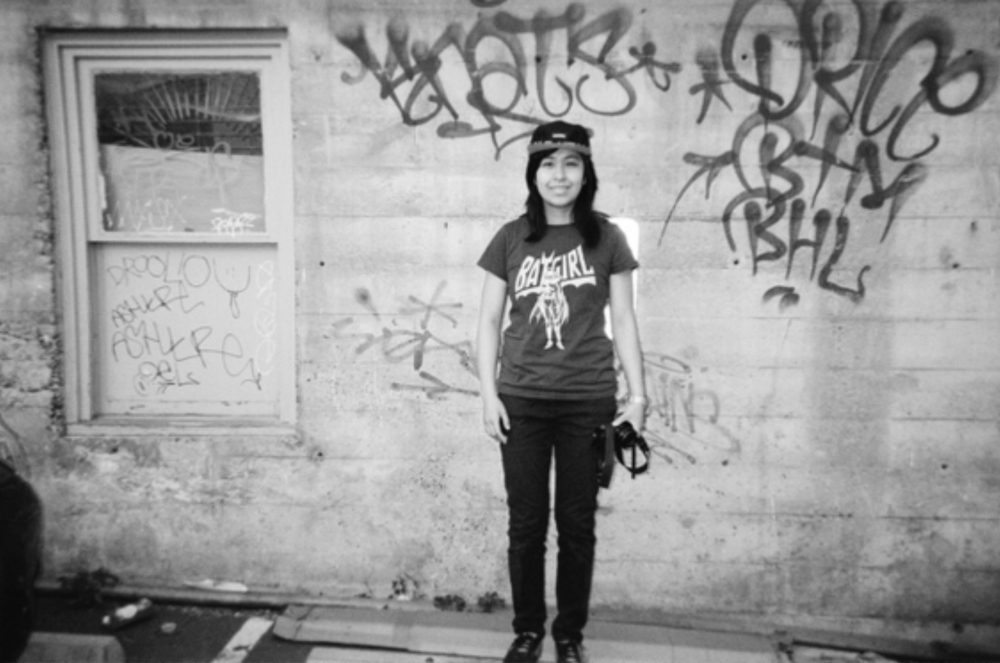 Carmen Zhou at Wheels of Fortune 6 Photo by @chelseysiphone
I hope you enjoyed this post as much as I did.  I love when people see an opportunity and just decide to volunteer.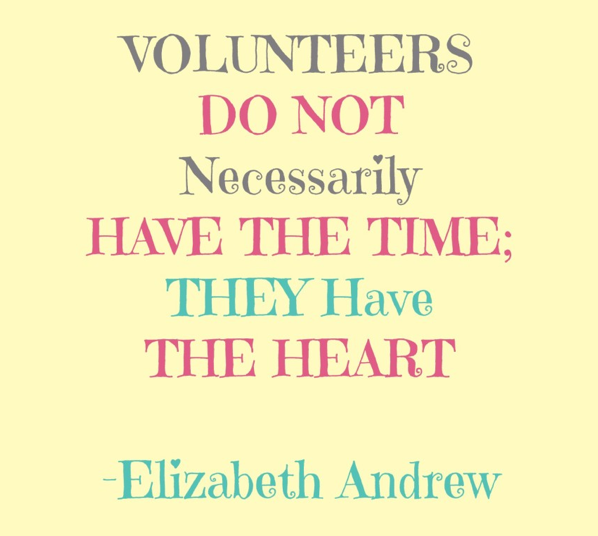 The world changes when people volunteer and turn thoughts into actions.  Thanks Carmen for the interview & all you do to show #girlscanskate!
Save
Save
Save
Save
Save
Save
Save
Save
Save
Save
Save
Save