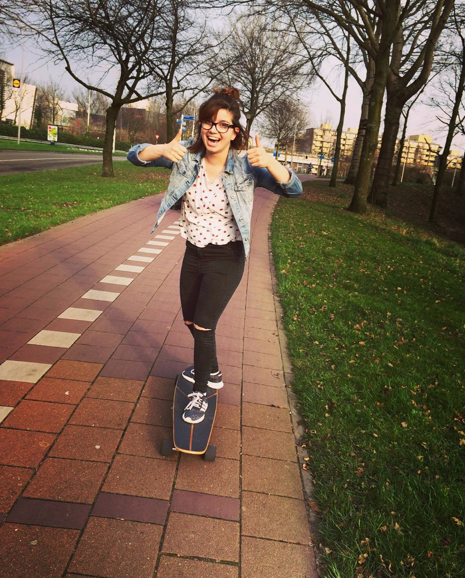 I always say more girls skate when they see girls skateboarding – it also helps inspire girls when they see it's fun.  I love Tessel's smile!
Tessel_dekker is skateboarding in Dordrecht – sometimes called Dordt in the western Netherlands – in province of South Holland.
I also love her glasses – ok maybe because they're like mine.  No matter where we live we all have similarities and we all have something special – in this case her smile so glad she shared!
Save