To celebrate the 2nd anniversary of the blog on 10/28/16 I'm happy to reveal the second sticker.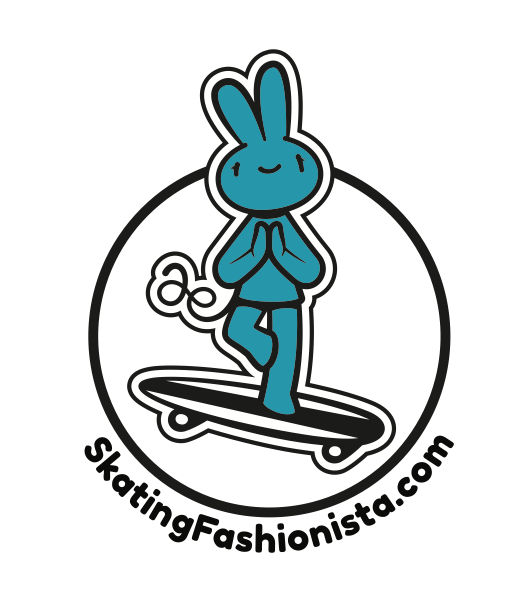 The skatingfashionista bunny is back.  When she first came out people asked why she doesn't have a fluffy tail.  So here's that answer and some other things the bunny wants to share.
She just doesn't have a fluffy tail and never has.  What makes her different is what helps her balance on the board, so she's proud of the tail she has.
She's a skateboarder because she has fun skateboarding.  Her favorite yoga pose is the tree.  And she enjoys skating with fun people.
She loves to travel.  So far she's made it to the East Coast, Australia, and Europe.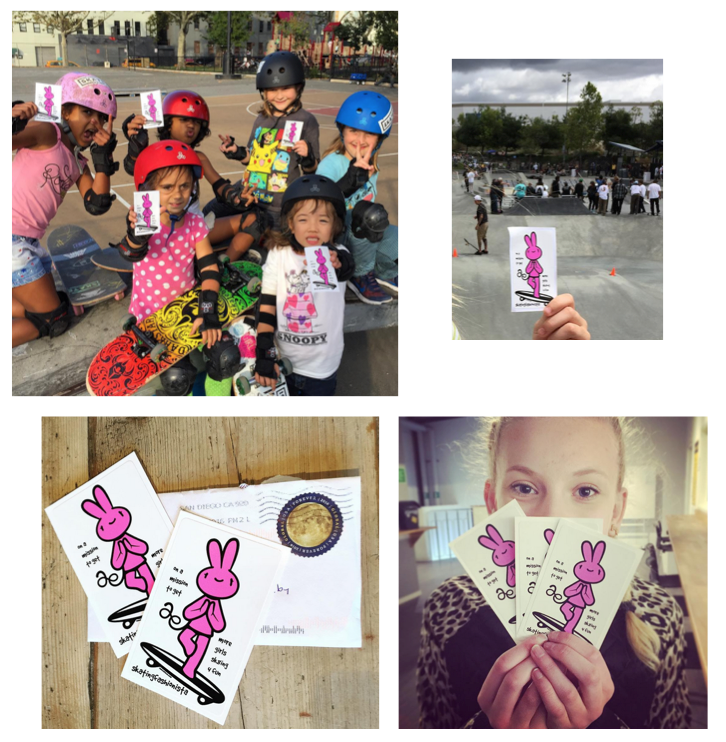 pictures from SkateYogi, Ink Agenda, Len, and Alma Kirsty
She loves pink and turquoise; and believes that glitter is good and that we were all meant to sparkle.  If you'd like to meet her send her an email at skatingfashionista@yahoo.com.
Andreas Ekberg brought her to life. I realized that I had never shared about him, so here's some sharing.
I found Andreas art because my brother saw his Lego Drawings.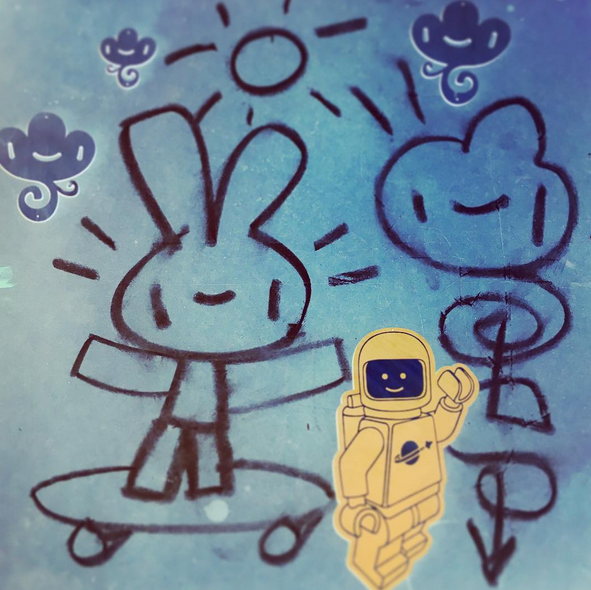 Andreas has a host of characters.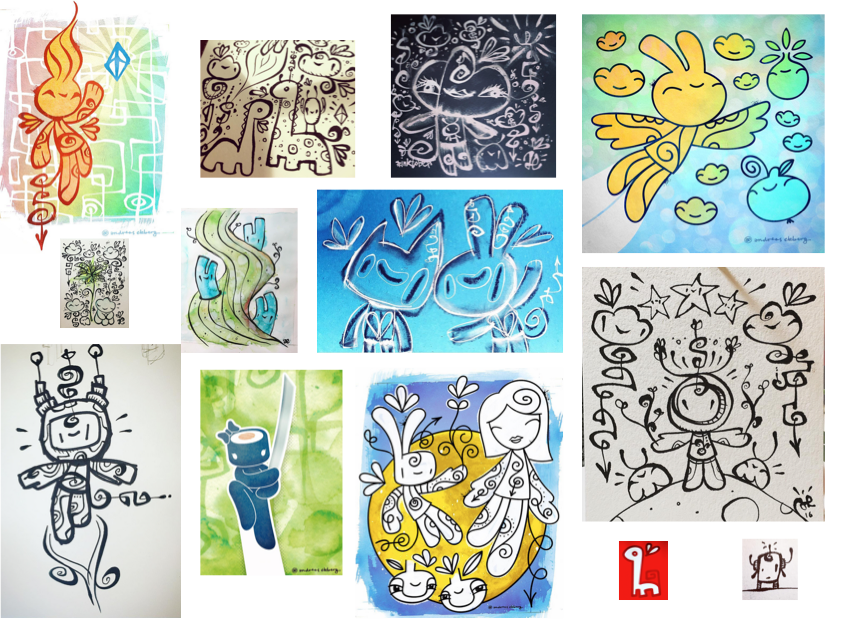 He draws on several mediums including skateboards and many of his characters skateboard.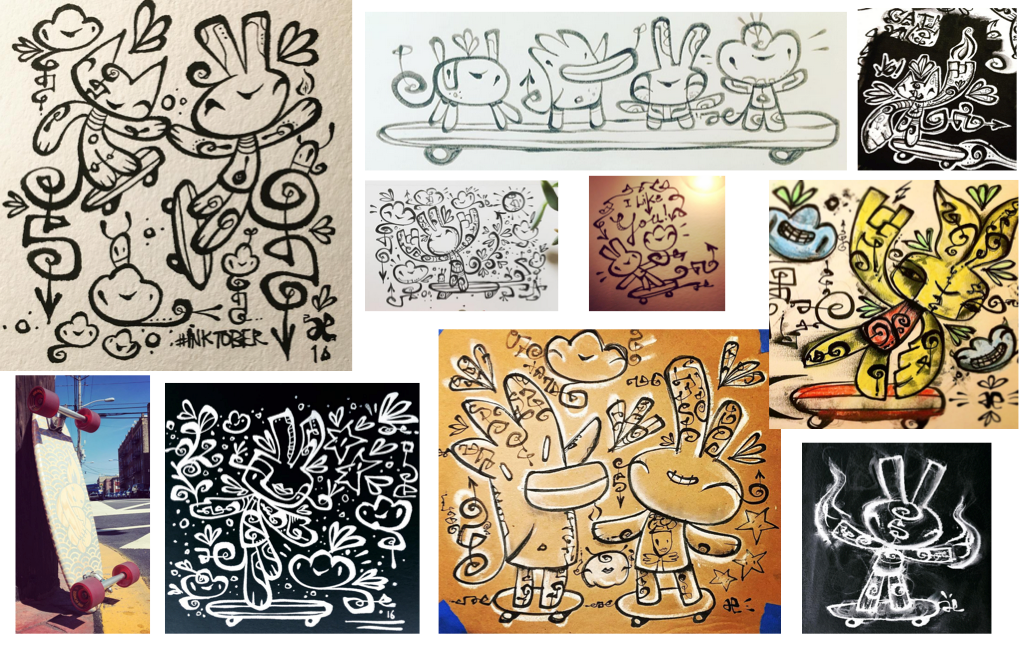 He has a line of iPhone Stickers.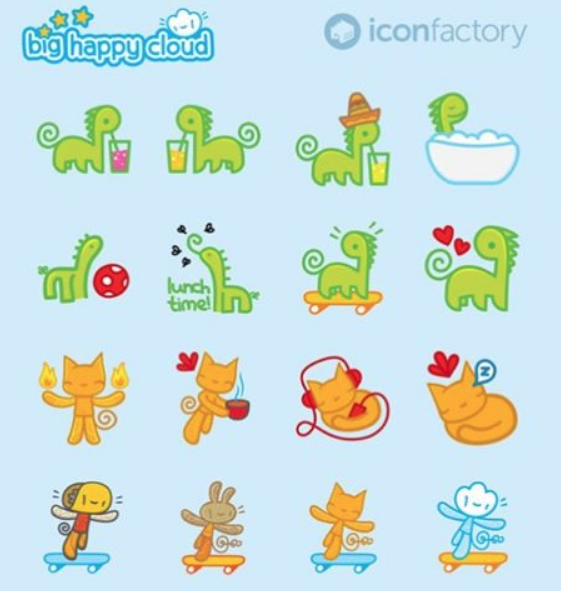 You can find Andreas work on his IG, website, and at iPhone Stickers
till next time keep it stylish on & off the board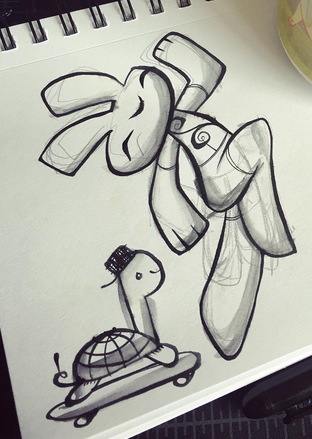 Save
Save
Save
Save