I loved the caption on this video
Getting a little more comfortable on her board.  How do I know?  She skates to the car instead of making me carry it! – Mary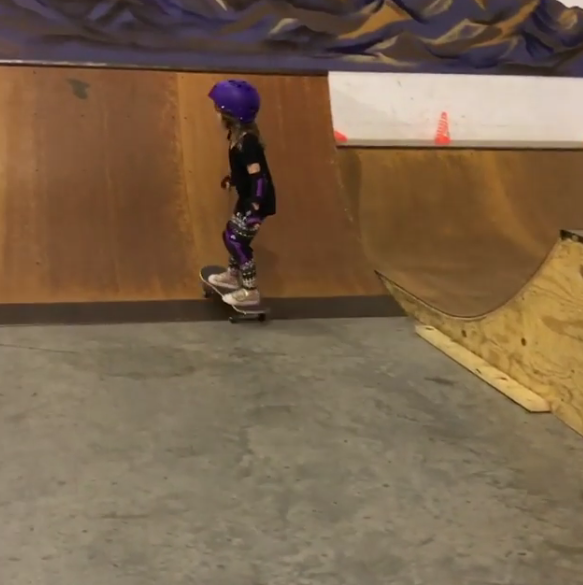 Rad that Riley's mom and her coach professoraz are encouraging her to get comfortable with her board.
To me skateboarding is sport, art, transportation, rolling yoga, and self-confidence building.  Once you're comfortable, you're more likely to have fun and succeed.  Plus it's quicker to skate to your car then walk!
Above she's skateboarding at the 91 West Skate Park in West Phoenix.  Calling all skater girls in the Phoenix area there's a Ladies Night at that park every Wednesday.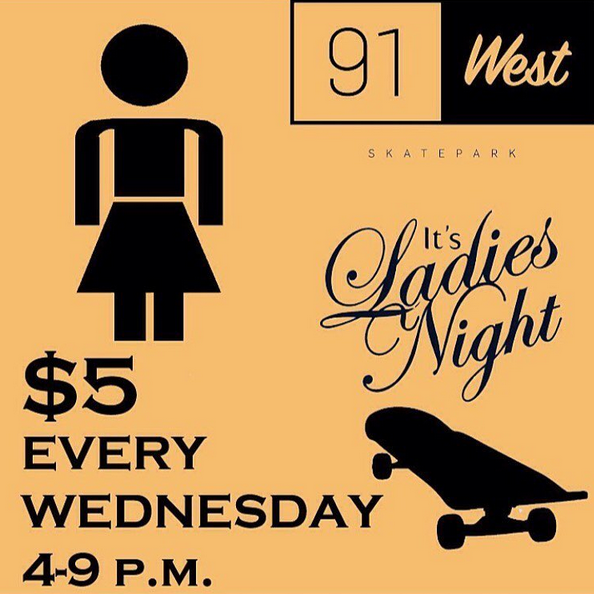 Where are you skateboarding? More girls skateboard when they see stylish girls skateboarding & get encouragement. Please share your stories and where girls skate events are happening.
Till next time keep it stylish on & off the board.  I love those shoes – glitter does make everything better!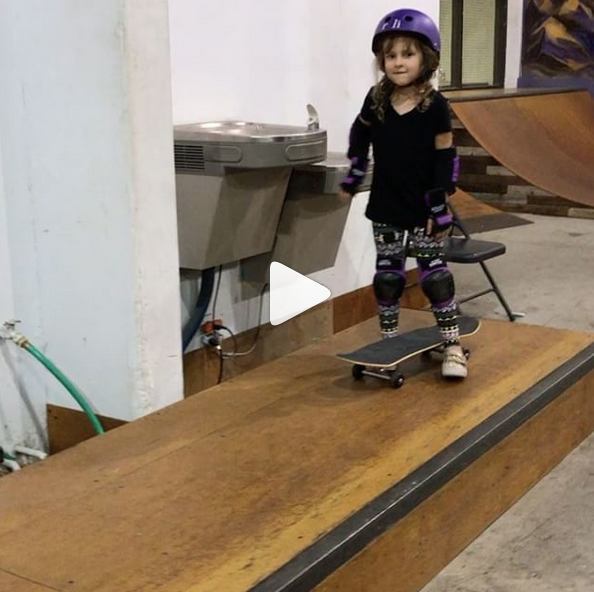 Save
Save
Save