180 Skate
is a skateboard ministry to reach the lost youth of Florida.
I had the opportunity to interview Tim Stork the founder and find out more.
SF:  When was 180 Skate founded and can you explain why you named it 180?
Tim:  
It was established in 2012. It is called 180 because to do a 180 means to go in the opposite direction. So in order to get away from things that we maybe doing wrong or bringing us down we have to turn and go in the other direction. 
SF:   

What does 180 Skate do classes, camps, products?

 

Do you have your own skate park or do you travel to skate parks?
Tim:  
We do a homeschool skate class every other Monday at our local skate park. We do open skate at our small facility at our church. We also travel to parks to work with kids and help out with contests. 

SF:  Have you seen an increase in the number of girl skateboarders and is that why you just launched the Girls Rule deck?
Tim:  
Yes we have. I have a 12 year old daughter who loves to skate and has gotten some girls involved. During the summer we do a girls skate only class every Wednesday. 
Below Emma with the Girls Rule deck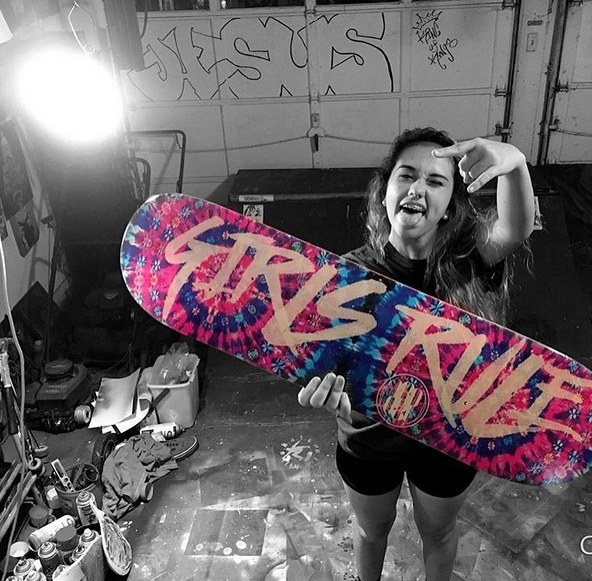 SF:  Where are the 180 Girls Rule deck and other 180 products available?  What sizes are the Girls Rule decks?
Tim:  
Right now all of our products are going to be sold through www.cxxiiapparel.com. He has been helping design the boards. The deck sizes are 7.5-8.5. You can always reach out to me for any girls skate stuff. 

Thanks Tim for answering my questions & for supporting girls.  I saw your decks at 
Poseiden Foundation
 Dream Series stop with  
Intro2Skate
.  And I heard you'd be donating some boards to Poseiden Foundations Ladies Day at the Berrics!  That's so rad that the boards have made it across coast already – I heard that
Intro2Skate
has them in stock.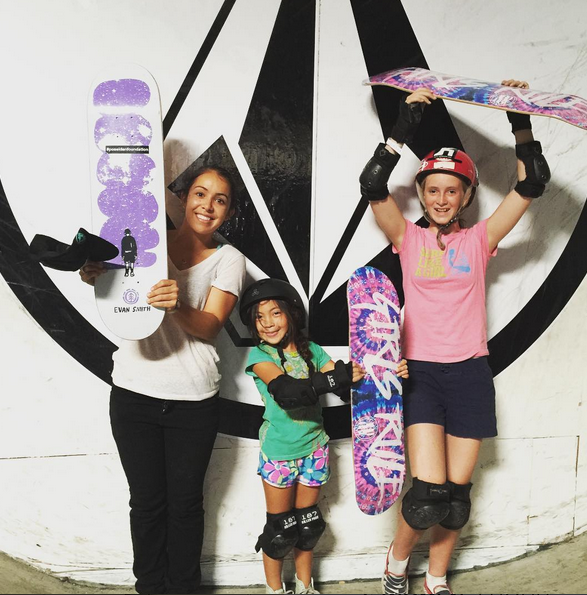 Group shot below – I spy Jazz from
LAGirlsSkateSesh
and if you check them out on IG you'll see how they're always encouraging girls to skate together & have fun.  One of there latest posts had the caption
I absolutely agree!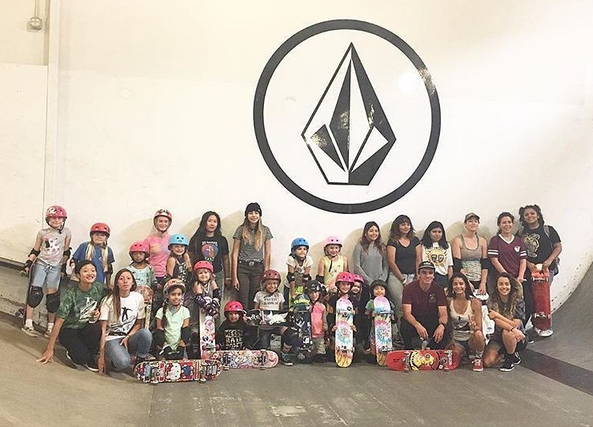 For more information on Poseiden Foundation Ladies Day at the Berrics you can read my
post from 10/7/2016
  or just click on the flyer below to go to their IG!  RSVP now because November 12th is getting close!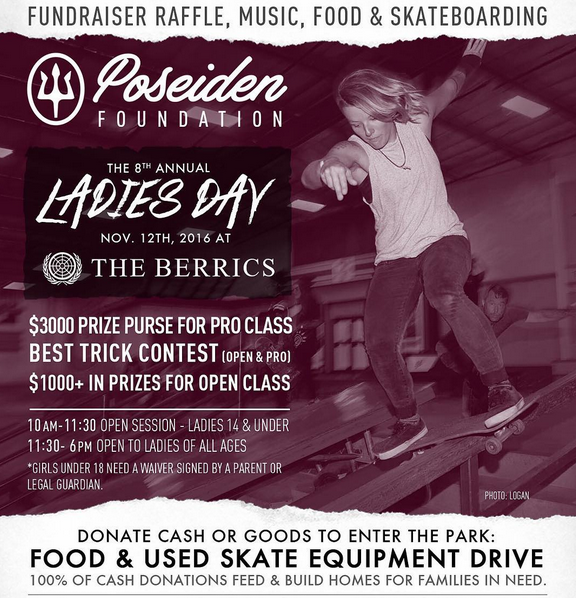 Till next time keep it stylish on & off the board.  It's always stylish when we work together & support each other!
UPDATE