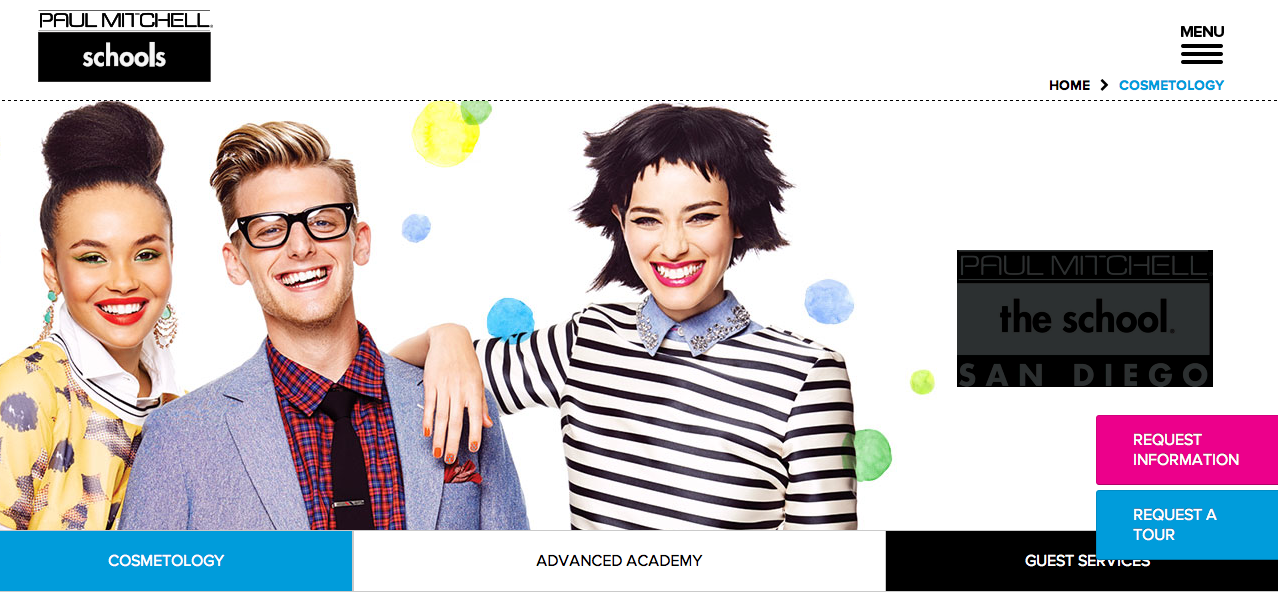 I've had the pleasure of working with Paul Mitchell (PM) for awhile.  I worked with them at Super Girl 2015 and they supported me at EXPOSURE Skate 2015, and Clash at Clairemont 2016.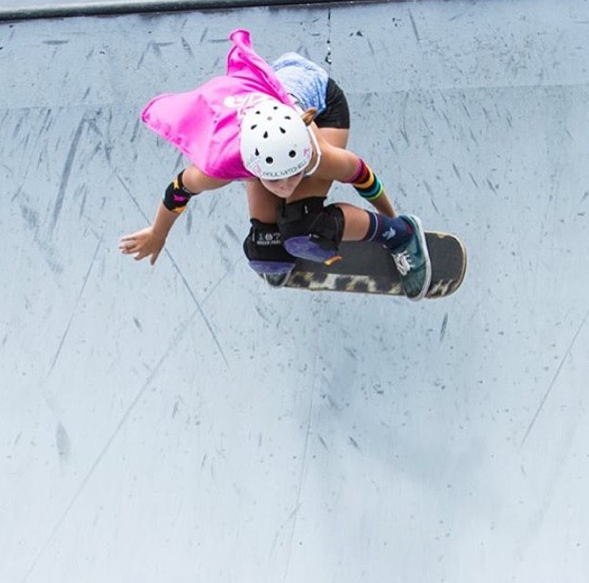 flashback photo to Super Girl 2015 where the Paul Mitchell cape made me believe I could skate vert so I could.  Believing is key to succeeding!
Now I've had the opportunity to work with the Paul Mitchell School in San Diego on KAABOO.
It's KAABOO's second year and Paul Mitchell School in San Diego was excited to be back.  Last year they did a braid bar and in 2016 they were doing hair and makeup in the Indulgences Lounge.
When I say they – I mean the students, which PM calls Future Professionals,  under supervision of the instructors.  Which is the same service they offer at their San Diego school location – 410 A Street.
410 A Street is in the Financial District of downtown San Diego and was originally a bank.  It became the school in 2004 and since then has consistently been winning awards and has an impressive list of alumni.
They offer full and part time programs.  Part of Cosmetology is classwork and part is "on the job".  As a result the school has a salon where the Future Professionals under supervision provide a host of services – including haircuts, styling, color bar, texture, and wash house services.  The bonus is they have long hours – open till 10pm on Monday, Wednesday, and Thursday and reduced pricing because it's at the school.
I had my hair done there and enjoyed it so much that I know I'll be back.  They wash your hair in the vault because they kept the best parts of the bank.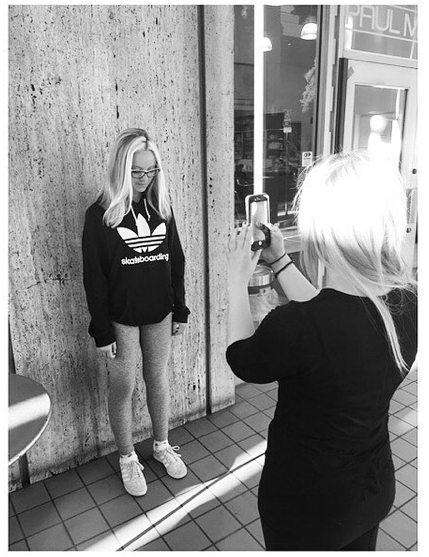 As I've blogged about before #givingismystyle is part of the Paul Mitchell culture and is shown at the school when the students from teams and take their skills beyond the school walls, doing hair & makeup at fashion shows, charity events, and more.  Our Future Professionals donate their time, talent, and energy to various San Diego County charities through cut-a-thons, fashion shows, and countless other fundraising events and philanthropic activities. We make a difference—and have fun doing it!
As our co-founder John Paul DeJoria has famously said, "Success Unshared is Failure." That's why our Future Professionals at Paul Mitchell The School San Diego are proud and excited to give back through local events and our annual three-month FUNraising campaigns. In fact, since 2004, Paul Mitchell Schools throughout the country have raised more than $13.3 million for charities in their communities and around the world.
and to find out how much fun they had had KAABOO be following their
Instagram
and looking for my  event recap.
And yes be on the look out for the car – you know that help for all your hair style needs is nearby if you see this car!