Being a photographer is just one of the many things that Gale Webb does.  I'm writing this post as part of the series on "girls who shoot girls skateboarding".  Yes I love Gale's photos but what I really admire about her is that she does and experiences so much.  No one puts a "label" on Gale.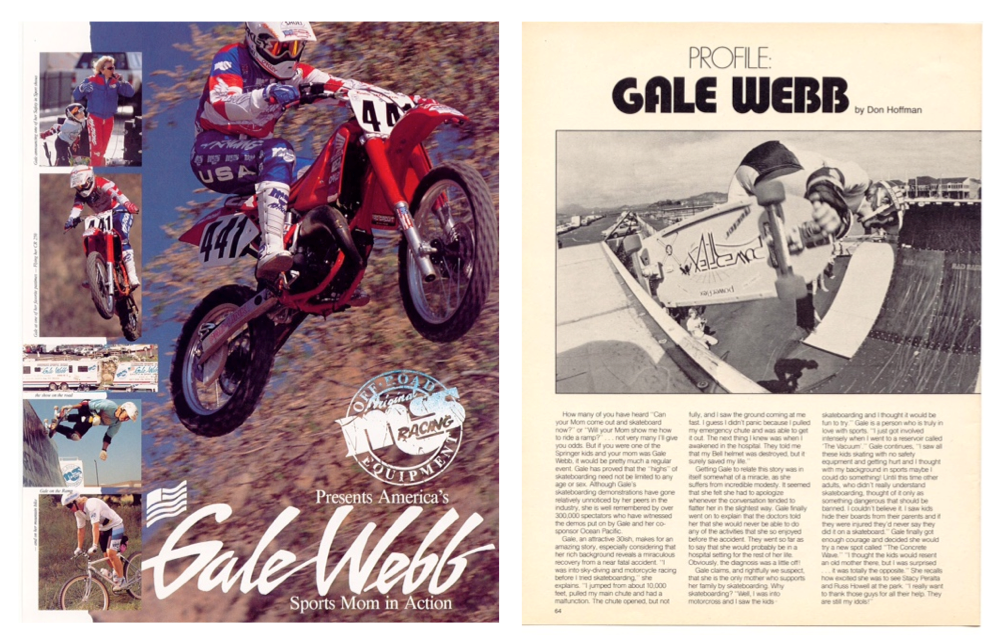 Above, she's been written about and profiled in magazines.  Which I love because "seeing is believing" so when girls see Gale in action they start to believe they could try that too.  She skateboards, races motor cross, snowboards, and in-line skates.
She competed in the USASA – United States Snowboard Association for over 5 years.  She competed in Half Pipe, Down Hill Slalom, & Boardercross.
She describes herself as a bit wild, with a need to go fast!  She says, "Sports always makes me feel whole and my biggest pleasure is helping others."
Below, she draws a crowd and proves that skateboarding isn't just for "kids".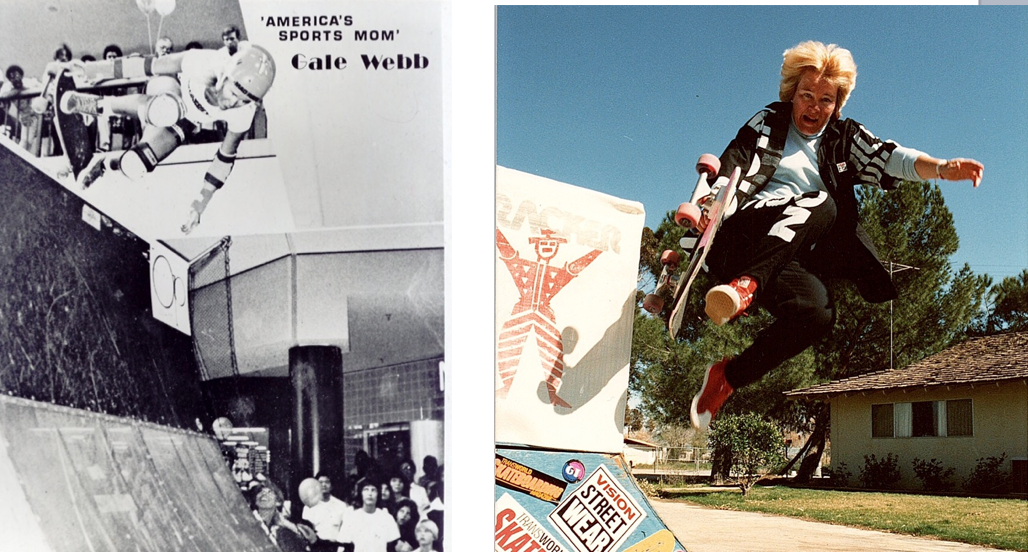 I found out that Gale skated in her 40's after a near death skydiving accident.  She took a horrible event and turned it into the positive message of "never give up".  And TBH it would be pretty easy to give up if you broke your neck & back plus had doctor's telling you "you'd never lead a normal life".
Gale also responded to the death of a close friend from a drug overdose with positive action.  She couldn't bring her friend back but she does help others from not going there.  To find out why she's called America's Sports Mom check out her  http://galewebb.com/ site.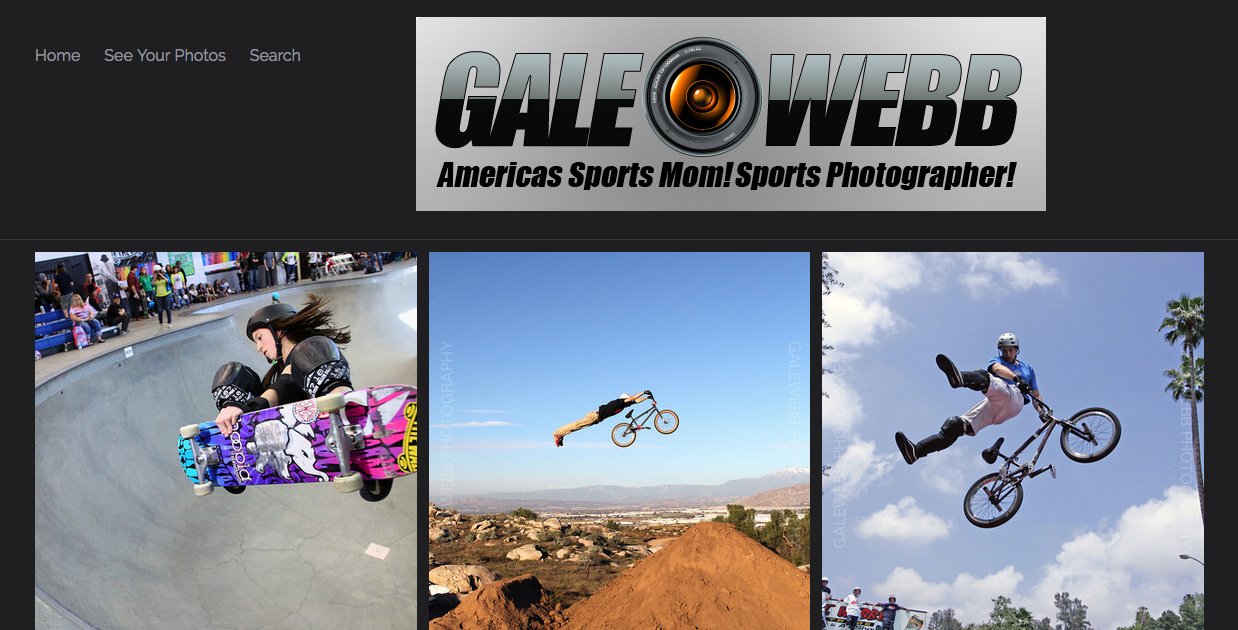 To find out more about Gale's photography check out her http://www.galewebbphotos.com/ site.  Yes you'll see amazing pictures of why she's in the "girls who shoot girls skateboarding".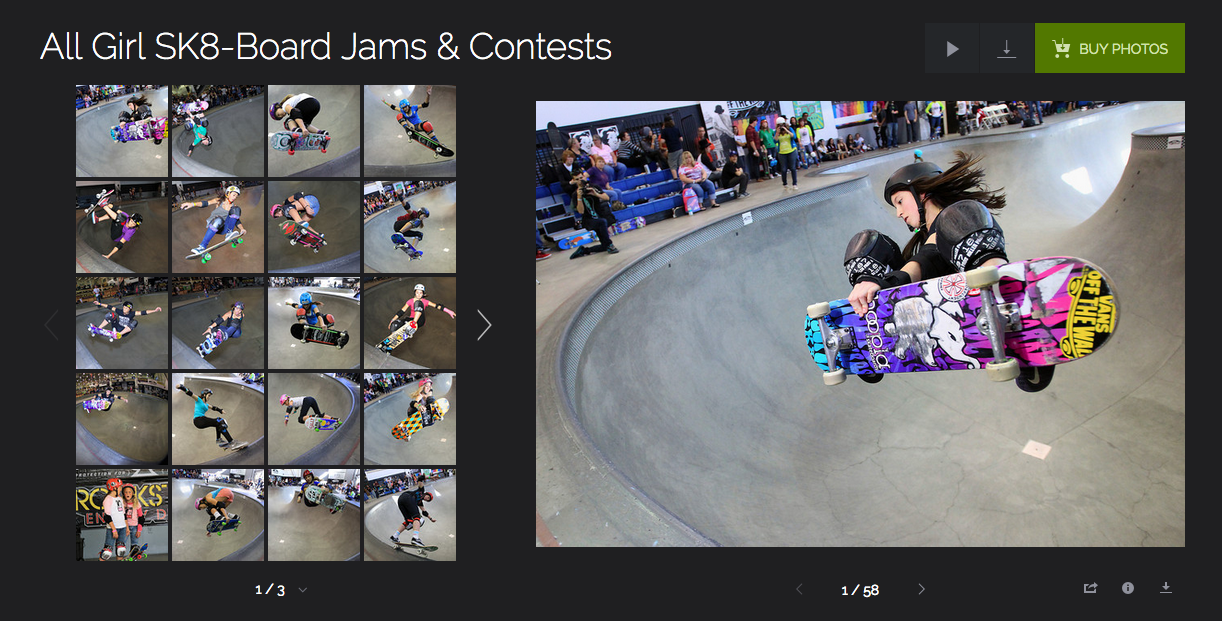 Be sure to check out sections like All Girl SK8-Board Jam and EXPOSURE A Womens Sk8 Event.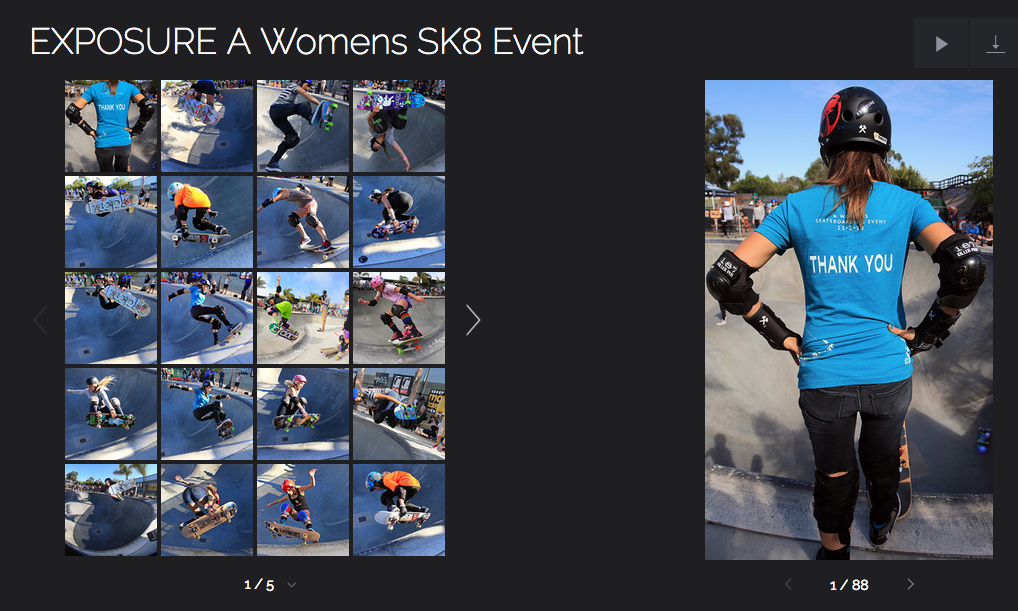 You can also check Gale's photos out on her IG.  Plus see pictures of Gale with some of her many friends.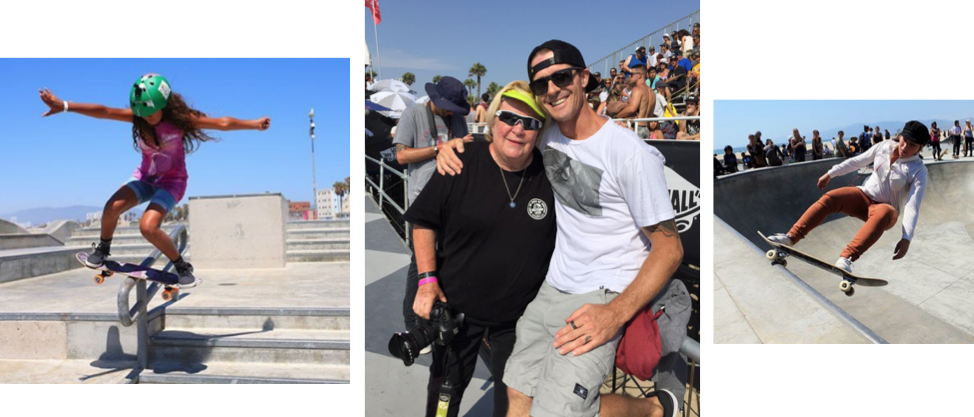 Thank you Gale for sharing your talents with the world & inspiring everyone to "never give up"!
I plan on seeing Gale at EXPOSURE Skate – 11/5 at the Encinitas Community Park – look for the pink shoe laces & camera so you can find her too!
Save
Save
Save
Save
Save
Save
Save