This year's EXPOSURE Skate event is 11/5 at the Encinitas Community Park.  It's the fifth year of girls skateboard competitions, co-ed Learn to Skate & Yoga Clinics, pro autograph signings, and a fabulous vendor village.
The event is free to the public to attend and free to the girls to enter.  The event which shows the world #girlscanskate also gives back by supporting survivors of domestic violence.  How is EXPOSURE able to put on the event and donate to Carol's House?
Donations, fundraising, grants, & sponsors are how EXPOSURE is able to do so much.  New this year are EXPOSURE Skate Fundraising Pages.
I'm going to explain how the pages work and how you can help by writing about my friend Aubrey's Fundraising Page.
To see if you have a friend with an EXPOSURE Fundraising Page from the EXPOSUREskate.org page click Support then Co-create EXPOSURE or just simply click the picture below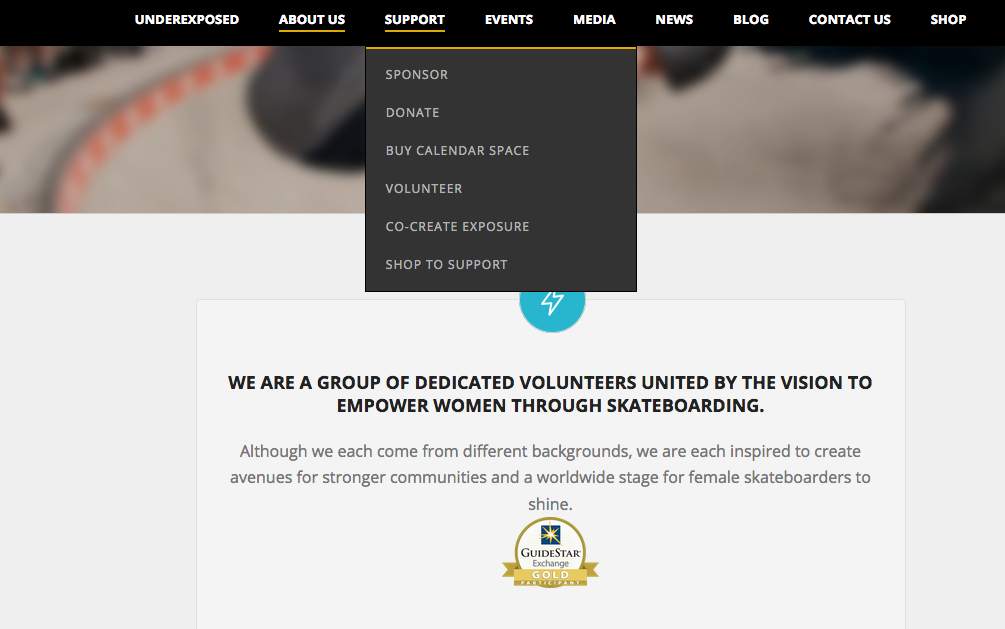 you should see this page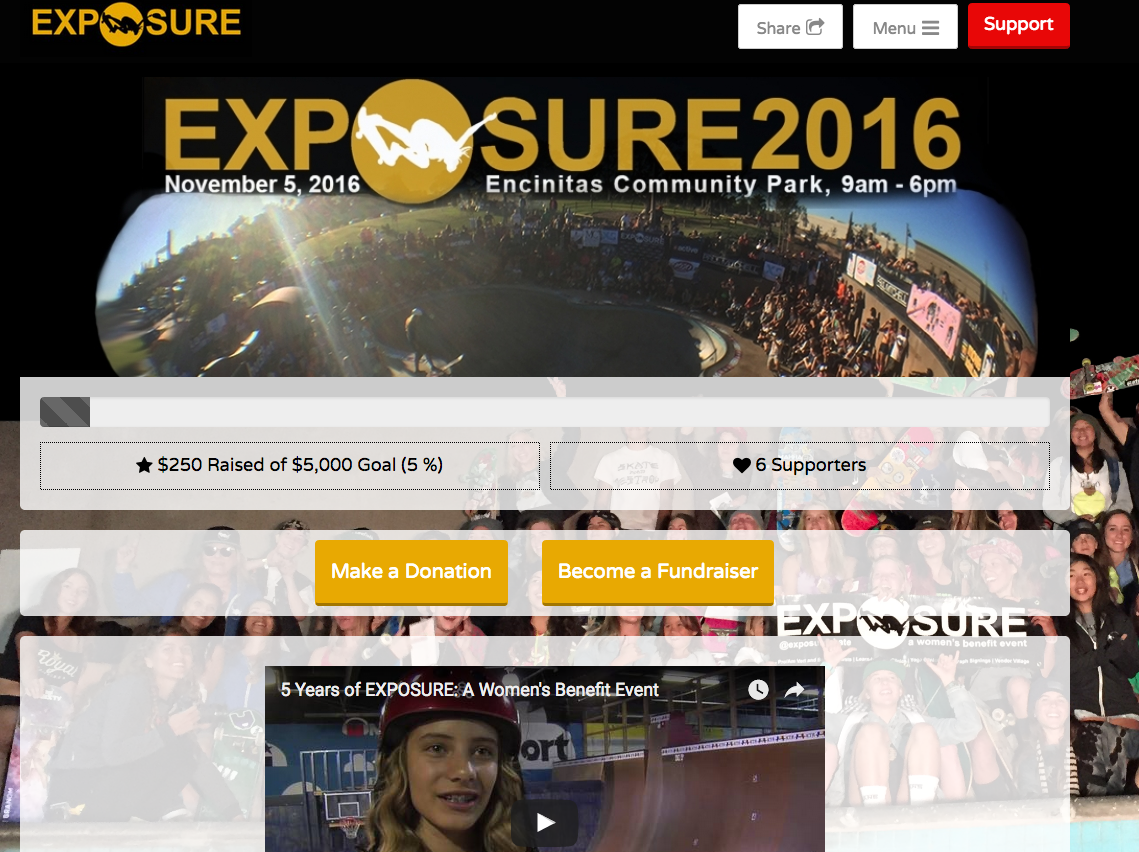 scroll down until you see the Fundraisers – each of the Fundraisers will have a page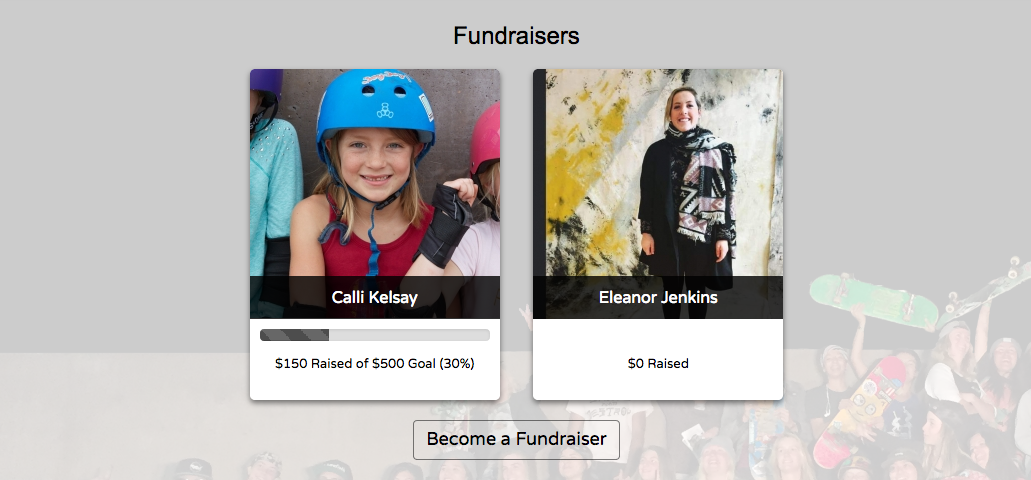 from here contribute to the Fundraiser page of your choice or decide to start your own Fundraising Page
it's that easy just click on your selection – I'm clicking on Aubrey's picture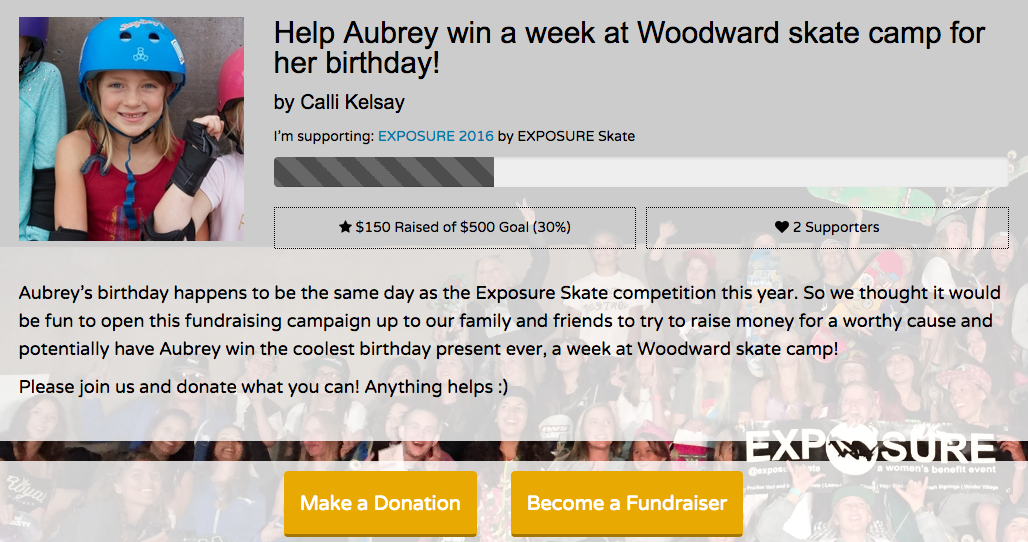 you'll see why the person is fundraising
In Aubrey's case 11/5 is her birthday and her mom started this page to see if she can raise enough to win a week at Woodward Skate Camp.
There are 3 prizes available to the top 3 Fundraising Pages.  The other 2 prizes are holiday vacation in Squaw Valley and 2 Passes for Surf Diva Surf Camp.  What a win-win you help EXPOSURE Skate & Carol's House and the fundraiser has a chance at a prize.
So now you're ready – you're on your chosen Fundraising Page you just hit Make a Donation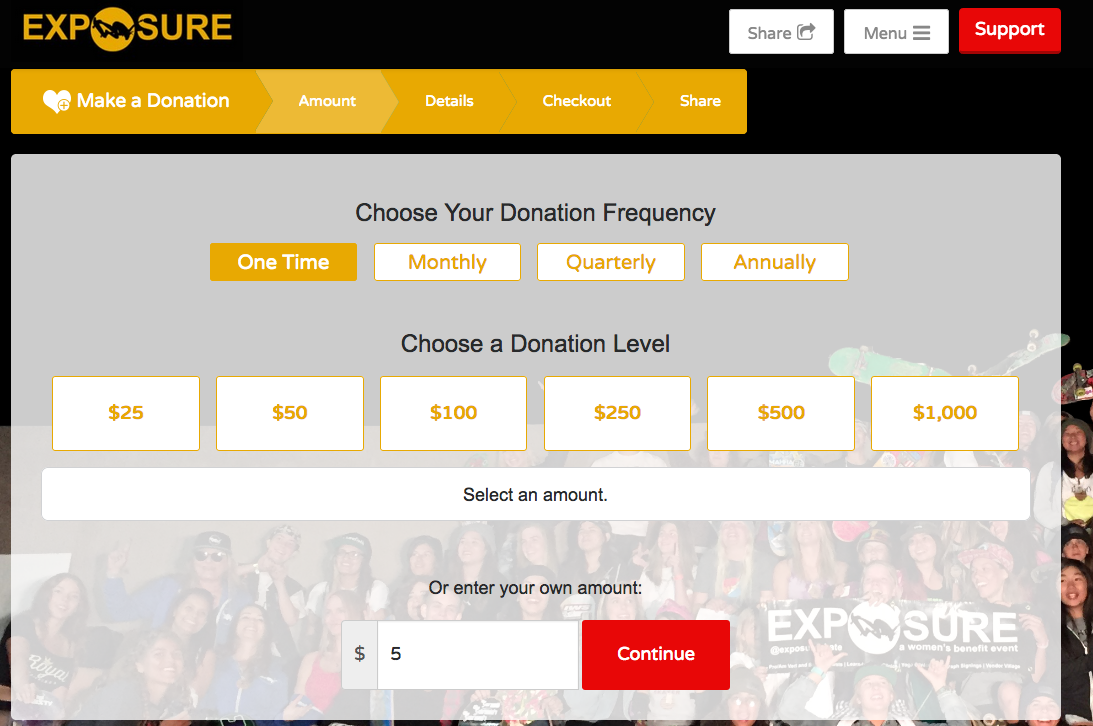 you enter your selection which can be custom by typing in the box after $ press continue and you'll see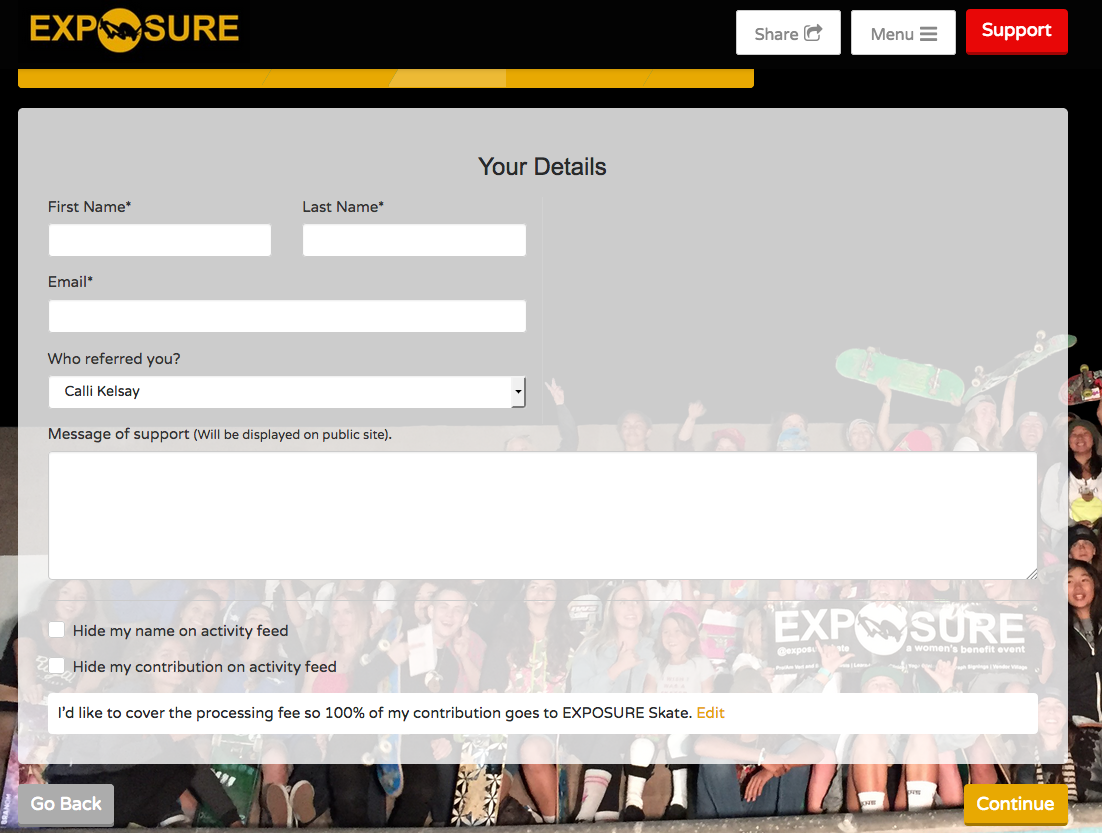 you confirm you're making your contribution to the correct page by reading the referred box then fill out the boxes and press yellow continue box when you're done
confirm this is what you want to donate then press Finish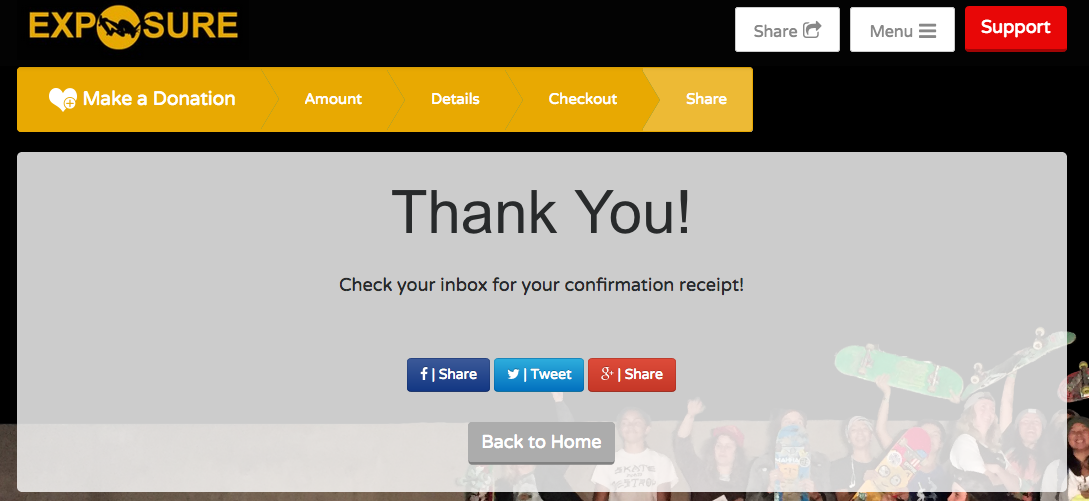 You receive a Thank You confirmation.
Just like Staples that was

Setting up your own Fundraising Page is also easy. From the link
https://www.flipcause.com/secure/cause_pdetails/MTA2Mzc= just press Become a Fundraiser and it will walk you through setting it up through your Facebook or email account.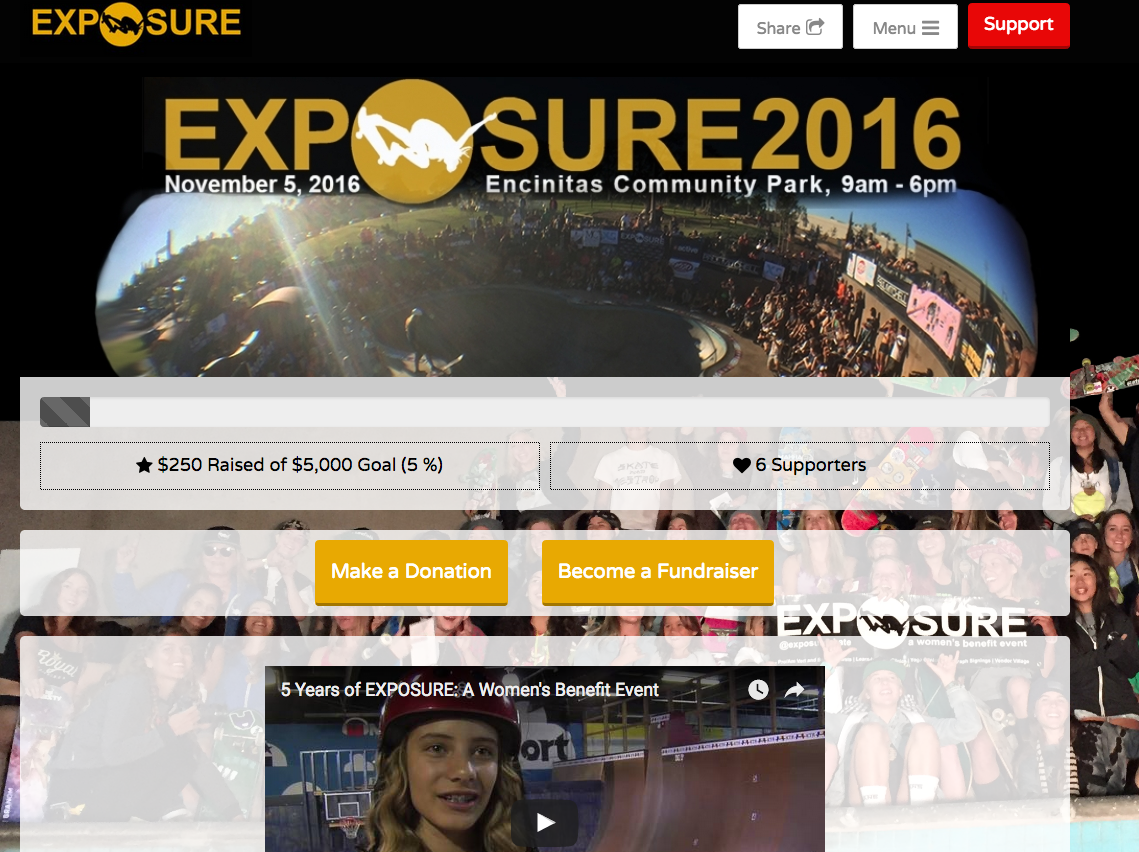 Also easy is sharing you're link.  You can paste it in all your social media accounts.
https://www.flipcause.com/secure/fundraiser/MTA2Mzc=/1903
above that's Aubrey's link
Hope you check out the EXPOSURE Skate Fundraising Pages – if you can start a page &/or donate to someone's page.
Till I see you on 11/5 – keep it stylish on & off the board!
Save
Save
Save
Save