KAABOO is 3 days of music, comedy, gourmet cuisine, craft libations, contemporary art, and personal indulgences.
I wanted to know more about the art.  And when I saw that Aaron Glasson one of the contributing artists had just completed a mural in Leucadia – I decided that's where I'd start.  I live in Cardiff which with Leucadia makes up Encinitas.
Aaron is one of the featured mural & sculpture artists that will be featured at KAABOO.  For a complete list of all artists, exhibiting galleries, & exhibiting artists https://www.kaaboodelmar.com/the-experience/artwork/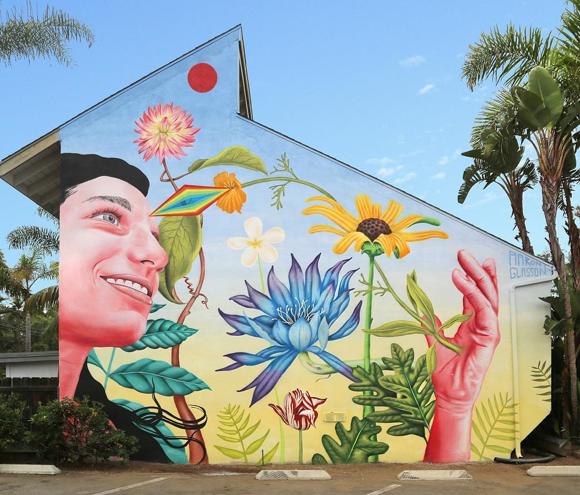 the Fearless Garden by Aaron Glasson
When Aaron did his Instagram takeover for KAABOO he "challenged" readers to mural hunt because many of the artists at KAABOO have murals close by the festival.  I'm accepting that challenge so look for posts on what I find and for sure tag me when you find some.
Before I interviewed Aaron I did some snooping on his web page http://aaronglasson.com/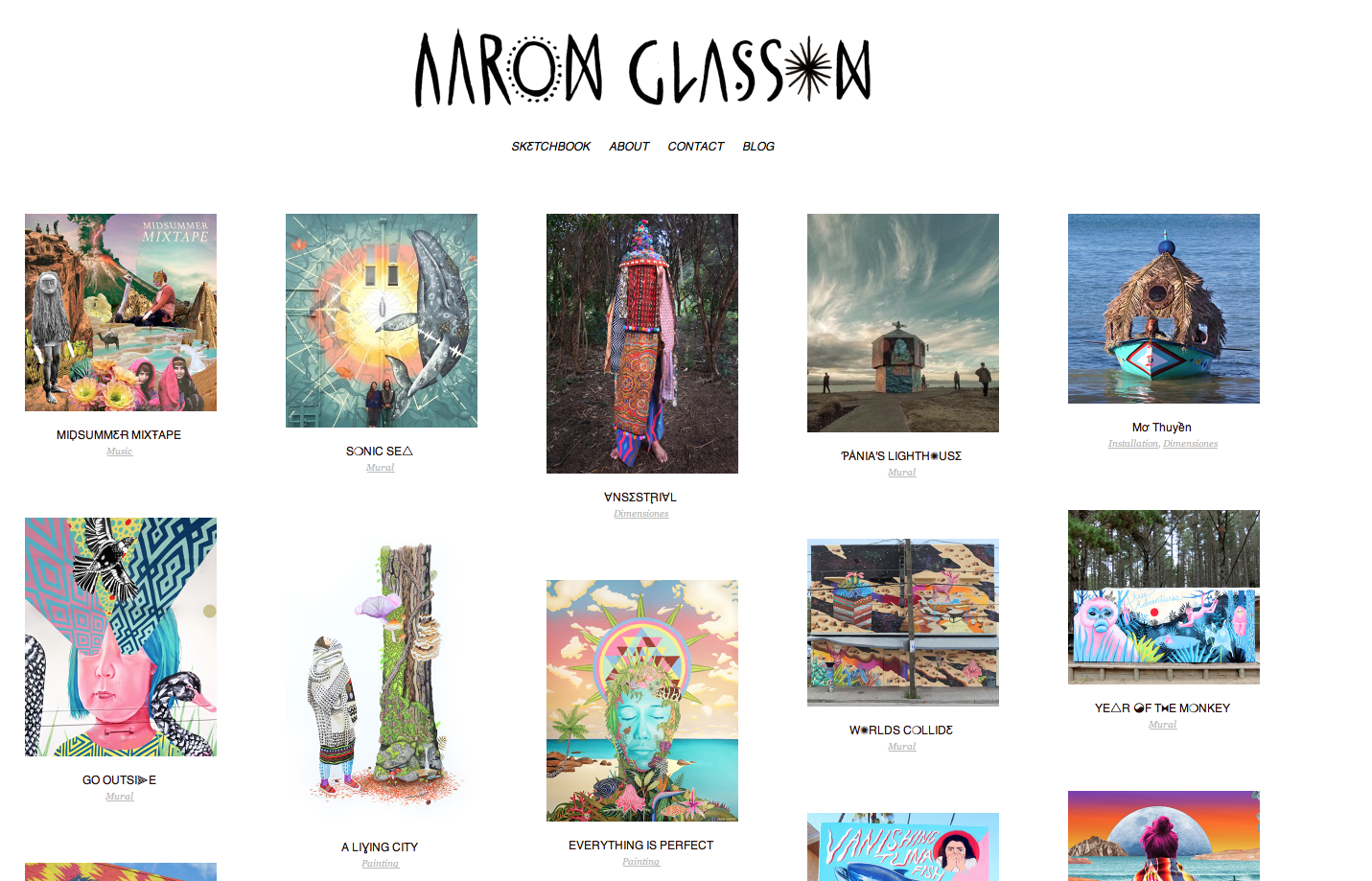 So going in I knew he was from New Zealand and now lives in San Diego.   His work is autobiographical, inspired by his life, life encountered and the sometimes inexplicable nature of being. Exploring the coexistence of the unseen and the observed.
Aaron is also the creative director of PangeaSeed, an international organization collaborating with members of the art, science, and environmental activist communities to raise awareness and education surrounding the conservation and preservation threatened marine species and ecosystems. 
SF:  This is KAABOO's second year – is it also your second year or your first with KAABOO?
AG:  It's my second year working with KAABOO.
SF:  What excites you about working on KAABOO?  What makes it unique?
AG:  It's  a very eclectic mix of music, art, and comedy that brings such a diverse crowd which is cool.
Amanda Lynn curates the art and does an amazing job bringing unique art and installations into the festival. I'm excited to see what all the other artists create this year.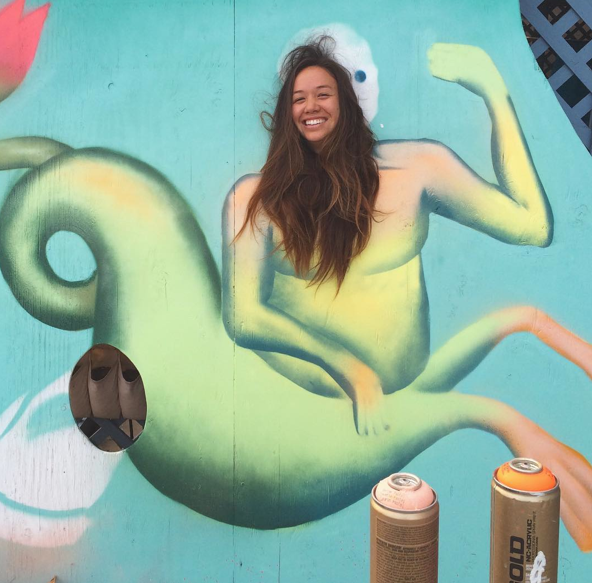 SF:  Above a fun & educational art installation that Aaron did with  Celeste Byers for PangeaSeed & Surfrider.  It will be at KAABOO with Sea Walls.  What are Sea Walls?  
AG:  Sea Walls is a project I've been working on with PangeaSeed for a few years now. We put together large scale mural projects and public art installations that educate and raise awareness about pressing ocean issues that everyone should know about.
KAABOO has been very supportive of the project the last two years, contributing much needed artists, funding, supplies and ideas. We collaborate a lot, and it's great! They'll be three Sea Walls installations this year at KAABOO.

SF:  What's the best way to get clues on finding those murals in the area?
AG:  Follow your instincts, ask around and stalk the artists instagrams. 
Thank you Aaron for sharing with the blog.  I'm excited to see all the art and hope to skate to the Fearless Garden soon.