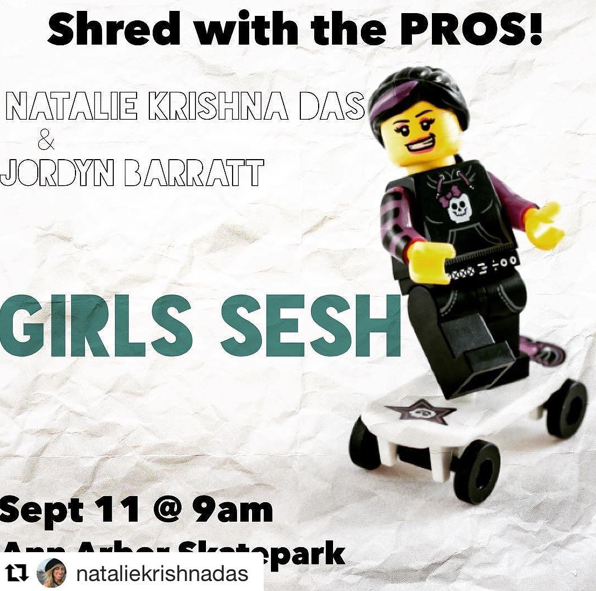 The Ann Arbor Skatepark opened on June 21, 2014. It's a 30,000 square foot skateboarding facility that is free to use, and open to the public. This skatepark is the result of a collaboration of community members, The Washtenaw County Parks Commission, The Michigan Department of Natural Resources Trust Fund Grant, and The City of Ann Arbor. 
The a2skatepark had celebrations all weekend long and the one I'm going to blog about is the Girls Sesh because more girls skateboard when they see girls skateboarding.  To check out the park and all the activities just click on their links.
video below is from Chris Conway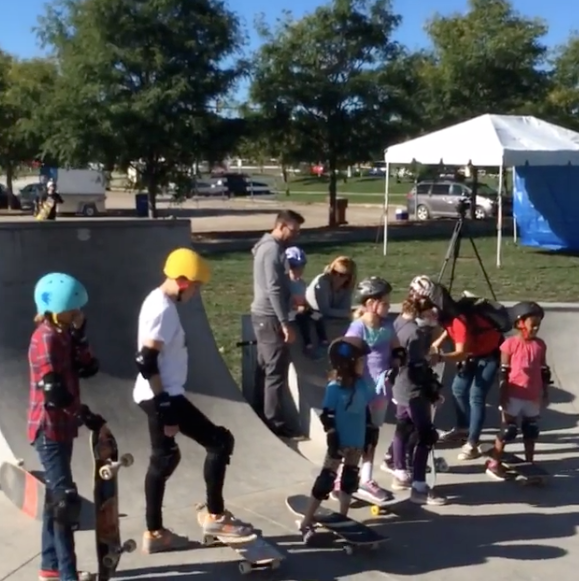 below Chris lending a hand from a a2skatepark post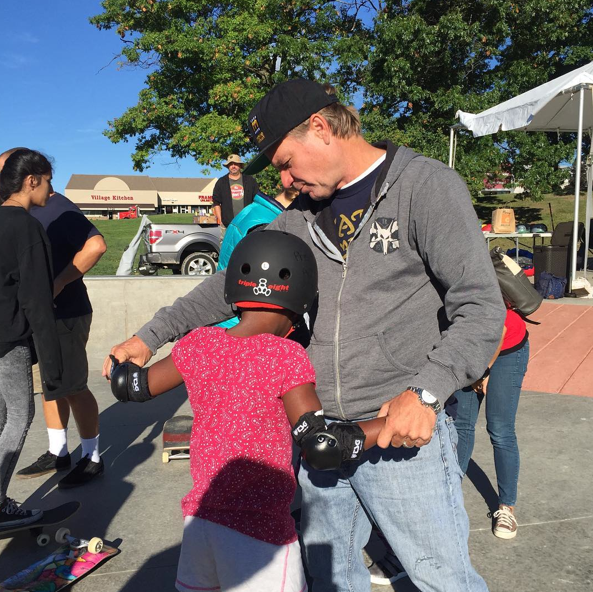 and below Natalie lends her hand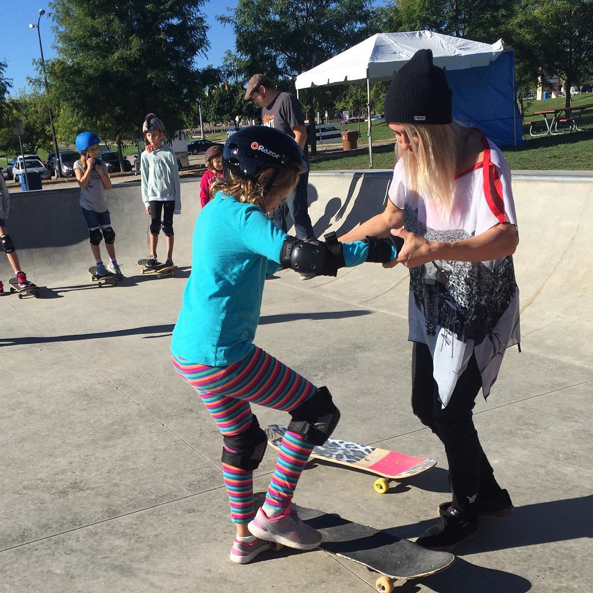 What Natalie loved about "fallingupandgettingdown" is that they mixed live jazz with skateboarding.  Above in helping to teach a clinic with all the young girls and @jordynbarratt.  
Later today I will be skating with @chucktreece, @ronallen, @twistthewrist, and @jordynbarratt while @thejasonmoran and the Bandwagon perform.
If you go to an event or know of an event please share it with the blog because more girls really do skate as they see girls skate.  And skating is good for girls because it's sport, art, transportation, exercise, rolling yoga . . . and builds self-confidence.  Nothing teaches you falling isn't failing like skateboarding.
till next time keep it stylish on & off the board – yes I'm loving Natalie's top
and absolutely there's hand holding in skateboarding