Back in June, I wrote about Cecely505 and her mission to fundraise for the Gallup, New Mexico Skate Park.
She's been busy since the post so here's just a few of the awesome things that are helping to make the skate park a reality.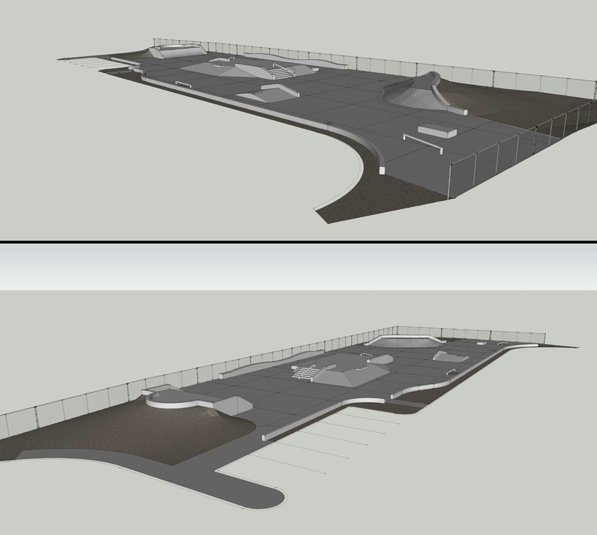 Drawings of what the new skatepark will look like.  I'm big into "seeing is believing" so to me drawings are a huge step towards the park opening.  And as of August 18th this is updated drawing.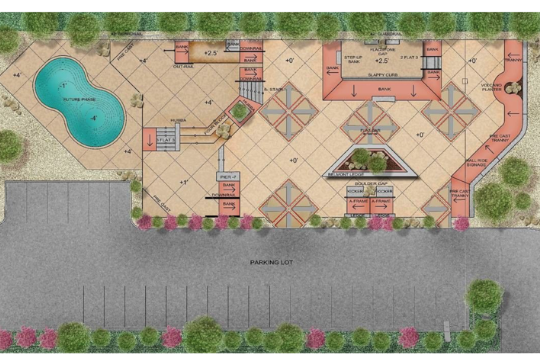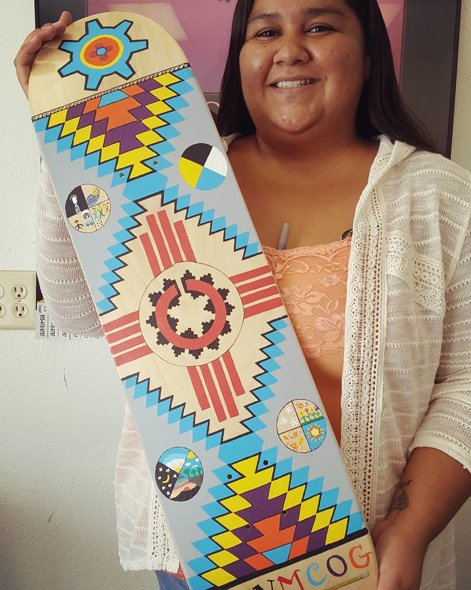 Artists have been creating and donating pieces for #gallupskateparkfundraising.  Skate parks are expensive everyone's donations (big & small) add up to build a park.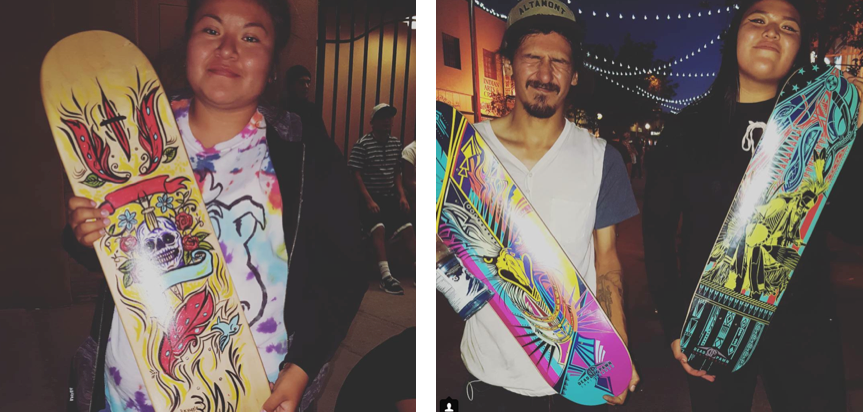 Some boards were sold and the 3 above were raffled off.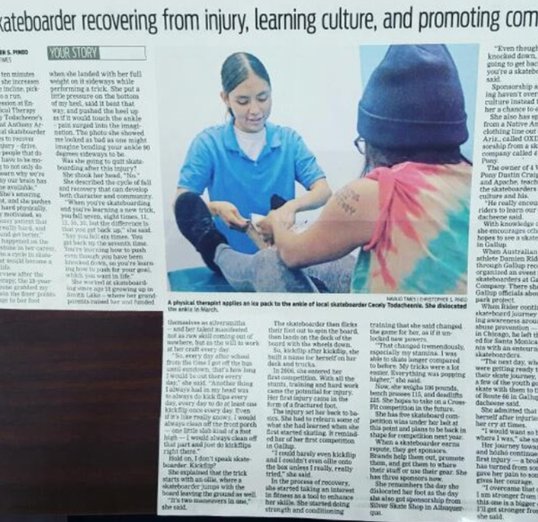 There's been more coverage like Navajo Times above and by Too Pretty Brand below.  The more people who know the more people that can help out.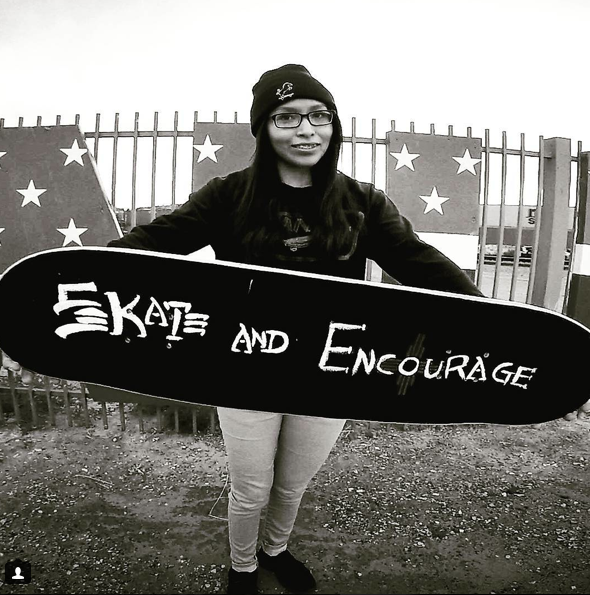 Thank you Tony Hawk Foundation for approving a grant for this park.
If you haven't read about the skate park needed in New Mexico:
In a remote reservation community forgotten by most of the world, the extreme conditions are everywhere apparent. The inspiration for a decent and safe skate park has come from our young. In an environment filled with drugs, abuse, and domestic violence, the young Native Americans in our region are unable to be kids. Many turn to skateboarding for an outlet and comradery.
Unfortunately, due to the unforgiving terrain, the young skaters are forced to skate in unsafe locations such as dry washes and dilapidated parking lots. Skateboarders who live on the reservation may have no surface to skateboard at all and come to Gallup to skate in the same unsafe conditions.  The Southwest Indian Foundation has partnered with Gallup locals and the Native American skateboarding community to build a safe quality skate park. This skate park will be used by local Native American skateboarders, as well as the countless skateboarders who live on the surrounding reservations and come to Gallup to skate.
The plan is to break ground in Spring 2017 – for more information on how to help contact Cecely.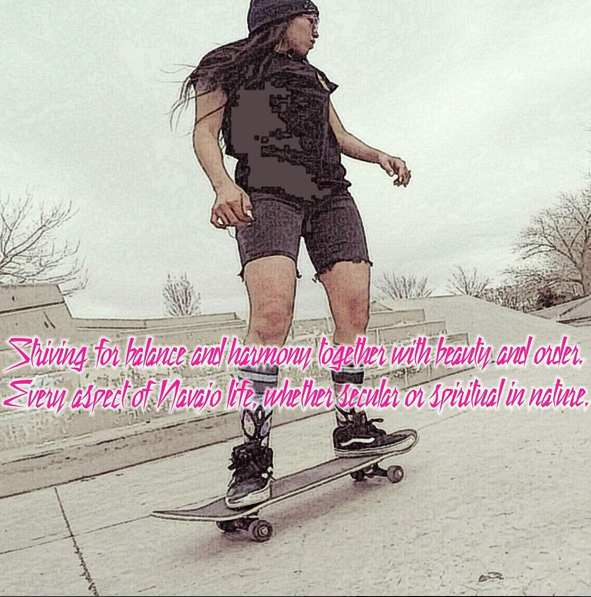 Skateboarding isn't a Crime & stories like this show the good skateboarding does in communities.
Everyone changes the world it's up to the individual if it's a big or small, positive or negative impact – wishing you all go big & positive this Monday & every day.
UPDATE September 2016 – 3rd rendering of the skate park
ground breaking is scheduled for Spring 2017 when it's warm enough to lay down concrete – the bowl will be added once more funds are raised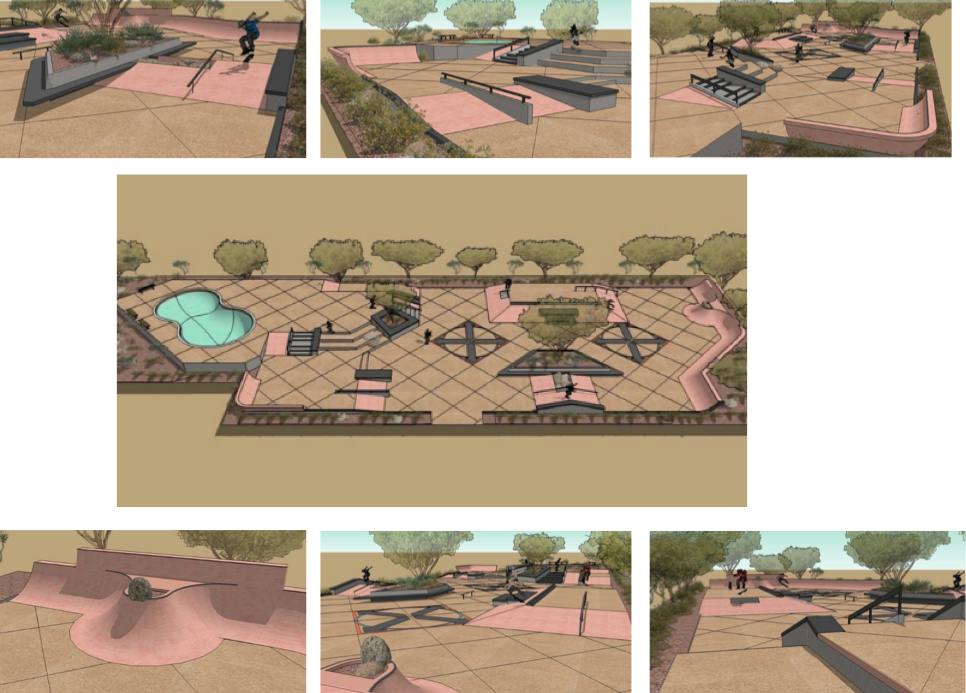 Save
Save