808j9 aka Jeanine shares this super cute photo with the caption Who says 40 is old?  Skateboarding with my pal Laura.  Yes, we are wearing floral crowns and holding hands like 5 year old girls or hippies!  Love my awesome friends.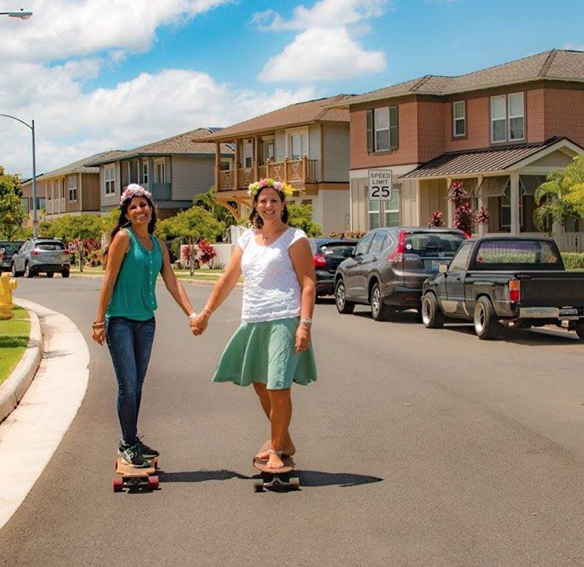 The "right" age to skateboard holding hands with your friend while wearing a floral crown is right now!  Age is a number – it has meaning if you give it meaning.
Live in the now – skateboard now – love & appreciate your friends now!