Freestyleteamgermany shares this photo of larafrosti & katharinafoerster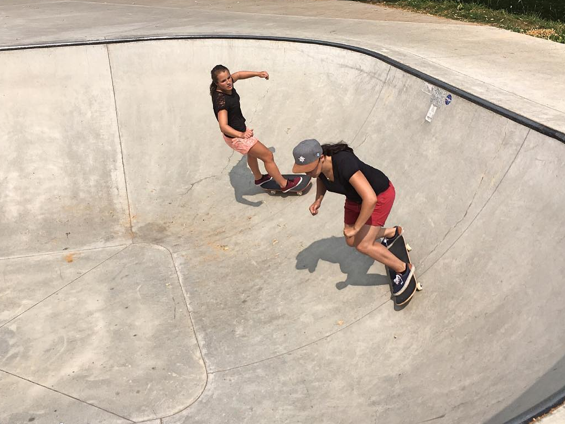 Free Style Team Moguls Germany are a skiing free style team.  Why are they skateboarding?  Their coach introduced them to skateboarding for cross training.
Skateboarding – sport, art, exercise, rolling yoga, transportation – cross training – the benefits of skateboarding are endless.  Please share how you have fun & benefit from skateboarding – more girls skate when they see stylish girls skateboarding.  And it's always stylish to share what's working for you.
Haven't had reliable access to post but having fun & working on a blog post of my European adventures.