I'm just back from Agenda Long Beach – June 29-30, 2016.
Tis the season to skateboard to the beach – avoid any parking hassles or the I don't have a license issue.  Once at the beach, it's all about the suit.
I have a soft spot for the 3Rs – reduce, reuse, recycle so Odina caught my eye.  They're on a mission to preserve the sea one bikini at a time.  What?  Everything they sell is made in the USA out of recycled plastic bottles and recycled fishing nets.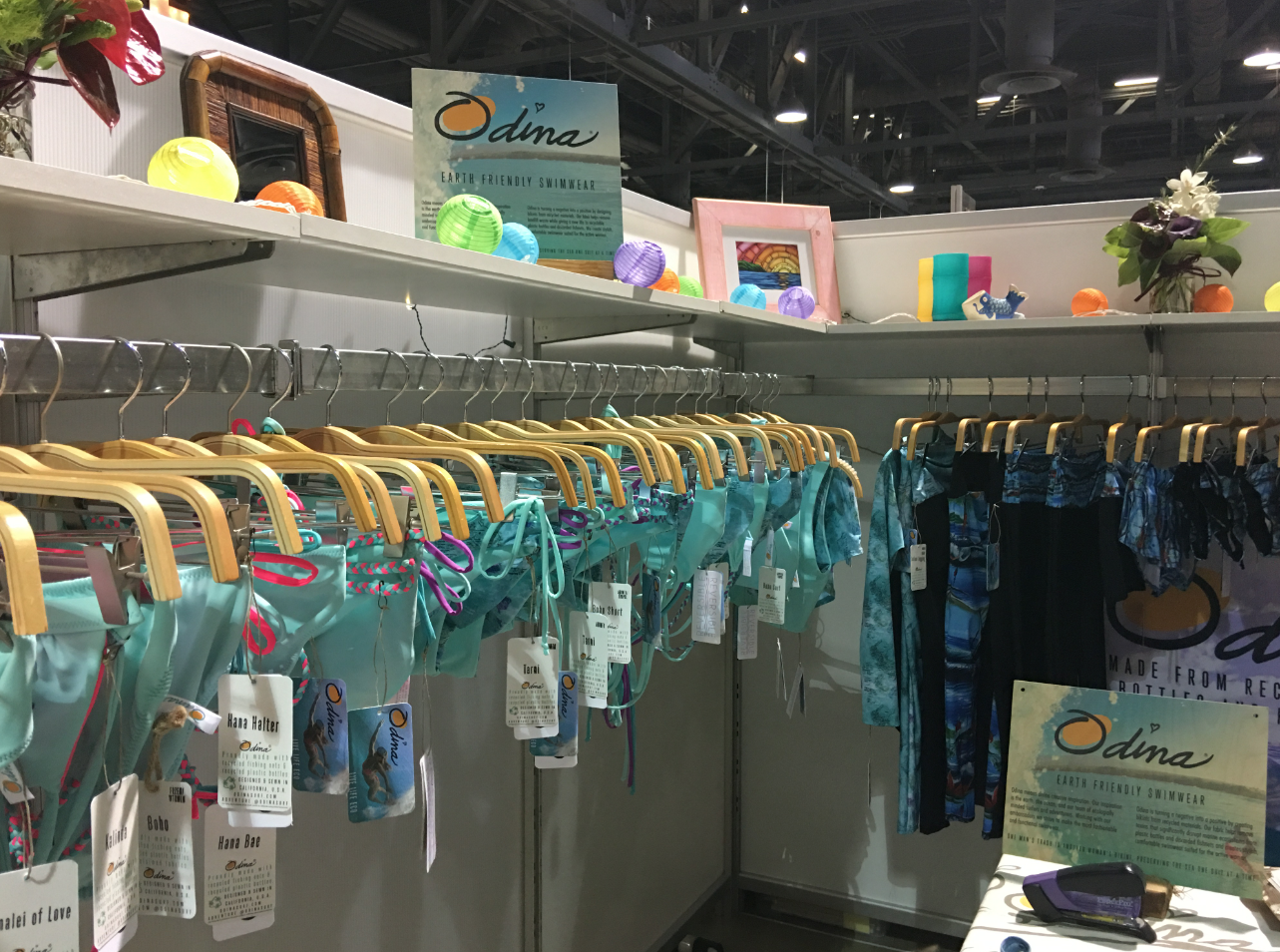 Many of the pieces are reversible and all of them feel soft – there's no way you'd know the fabric came from recycled plastic & nets.  I'm super excited to try one as I hear they stand up to salt water beautifully.
Another item that caught my eye – Odina's collaboration with Art of Board, who tells stories through recycled skateboards.  Those leggings are too cute and yes you can go swimming in them.
Why go swimming in your leggings?  Why not?  I've said it a million times – there's no uniform in skateboarding – if you want to skate in leggings do it.  If you're done skating and want to swim – what are you waiting for?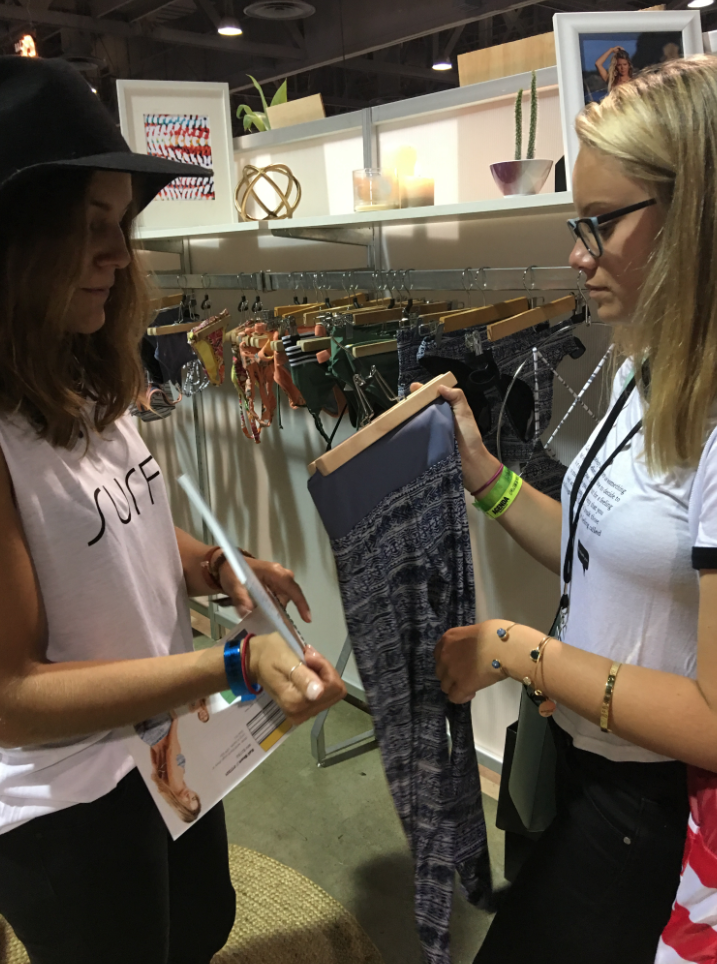 Sensi bikinis also gives you the option to swim in your leggings.  What I loved about their collection was they design for go-getters, adventurers & women on the move.   Should your bikini match your leggings?  A skatingfashionista should always have the option to match or mix – so check the collection out.
Another must have for the beach is sunglasses.  Shwood Handcrafted caught my attention and then my heart.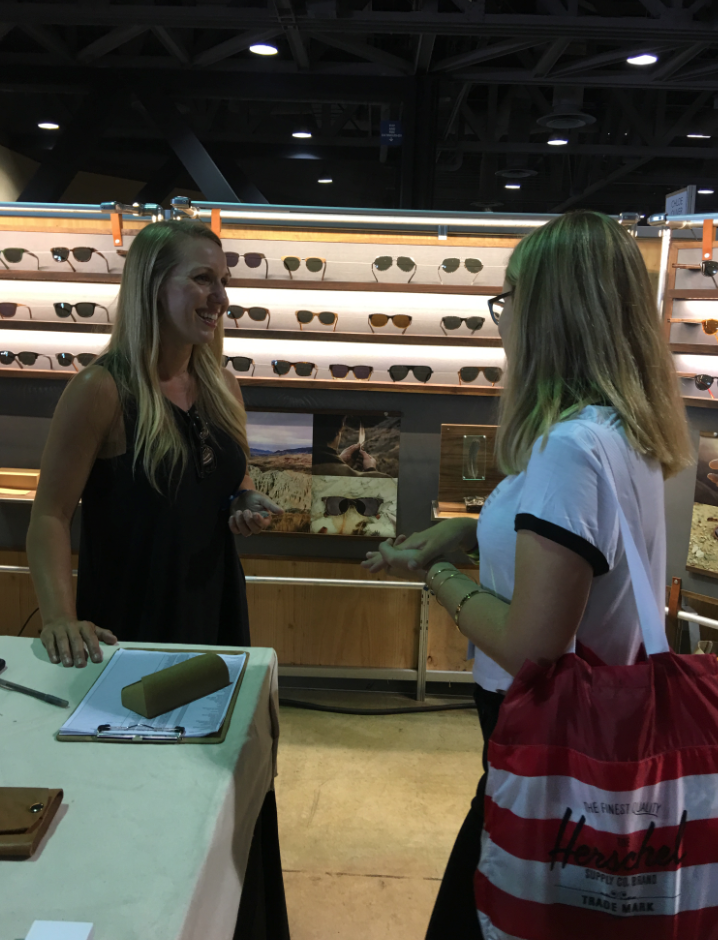 The eyewear is made in Portland, Oregon.  Currently it's made in a building but in the beginning it was made in a car.  Eric Singer, the founder, started carving sunglasses in his car.
Eric is still designing and always experimenting with new materials.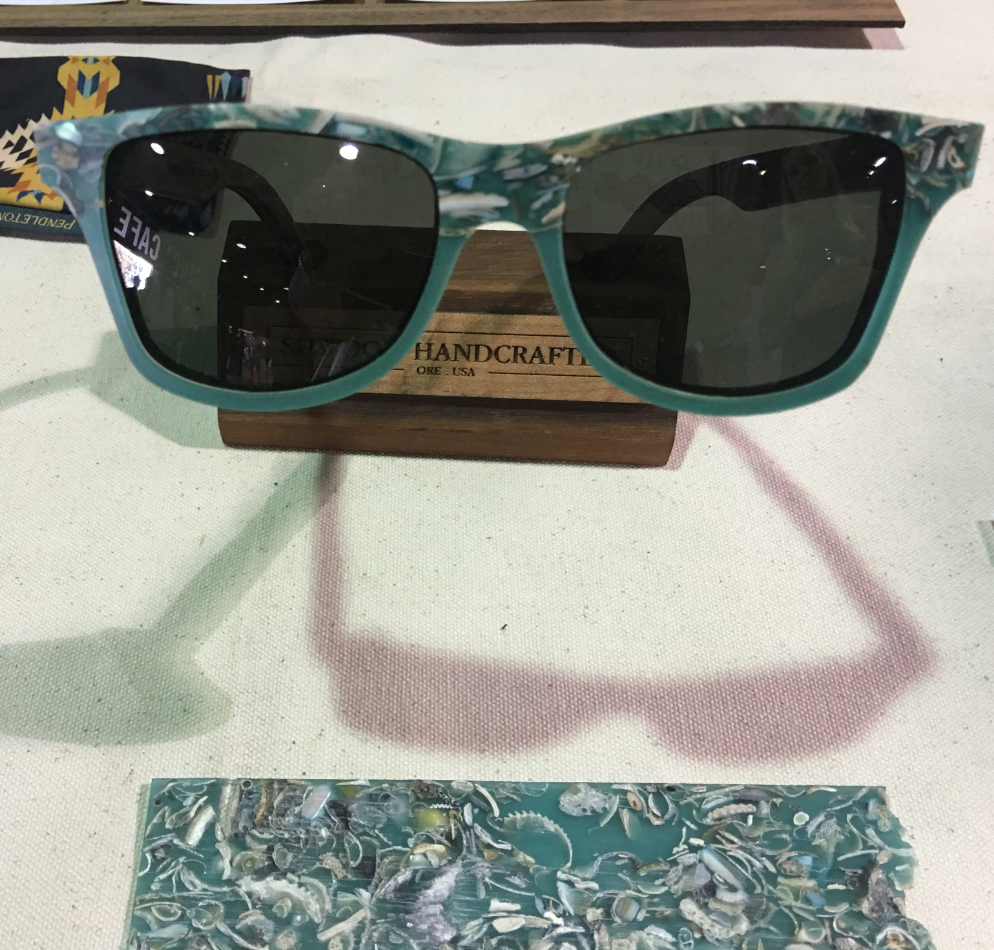 Above sea shells were collected and through the magic of science became a block that could then be shaved & boom a frame.  Nothing excites me more than creativity except the ability to turn creativity into reality.  Their entire collection and the catalog are works of art.
Speaking of catalogs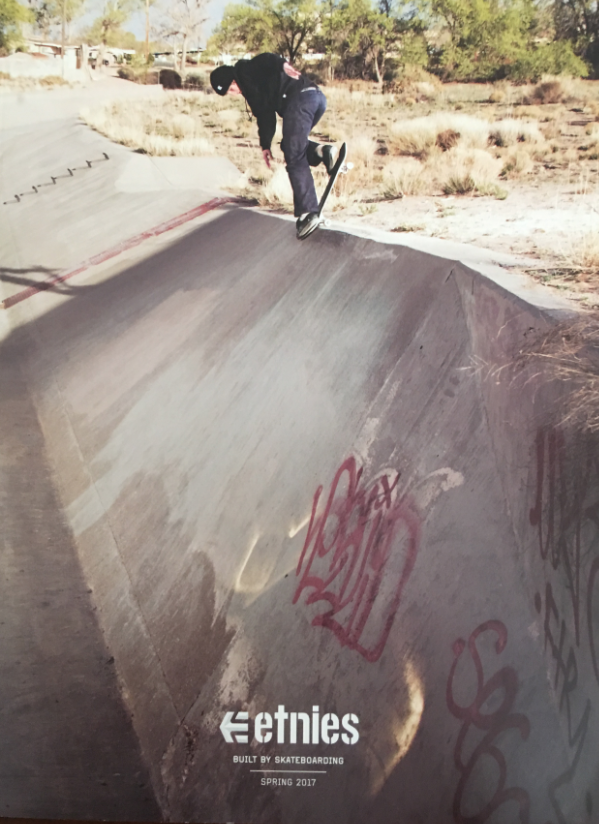 I spent quality time at the etnies booth with Ashton and Michael.  I have so much to write about except the boys swore me to secrecy.  What I can say is there are collaborations, technological innovations, and continued tree planting in the future – so be watching.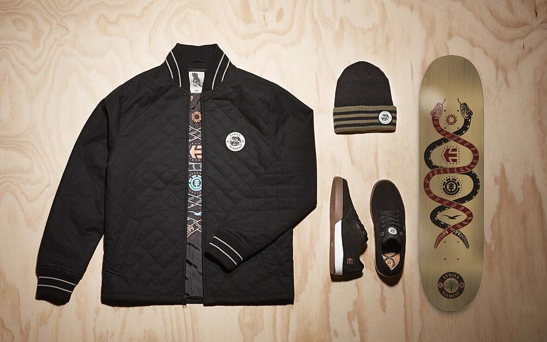 One of the current etnies collaborations is with Element – above my favorite go to bomber jacket so of course I had to check out the Element booth.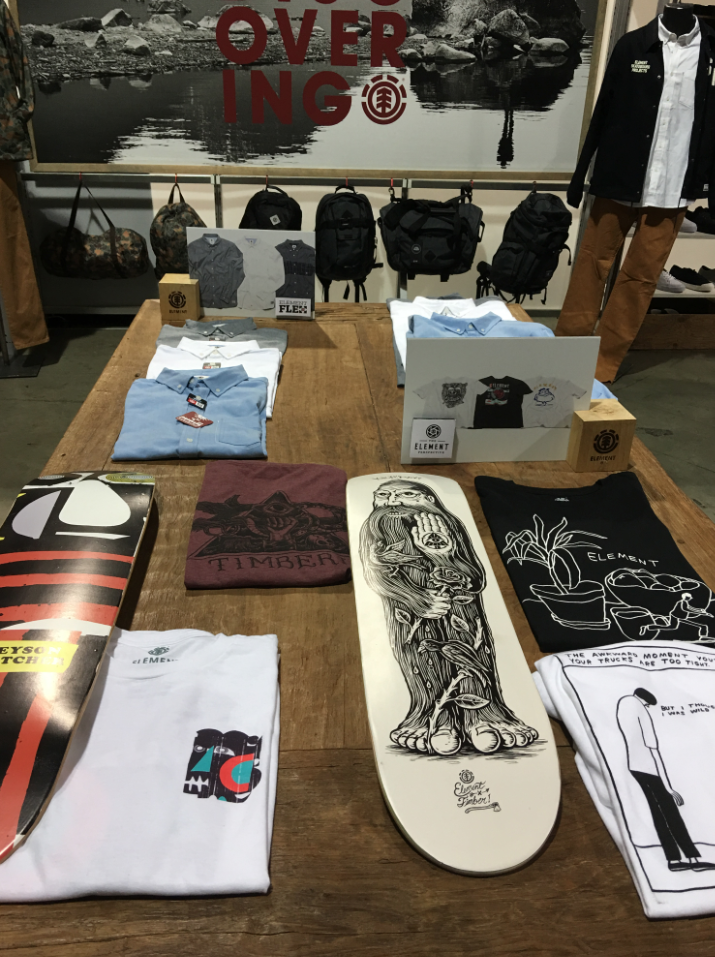 Always love the art in everything Element makes.  And yes it's true I once again missed Kori, but I caught up with Andrea which is always a pleasure.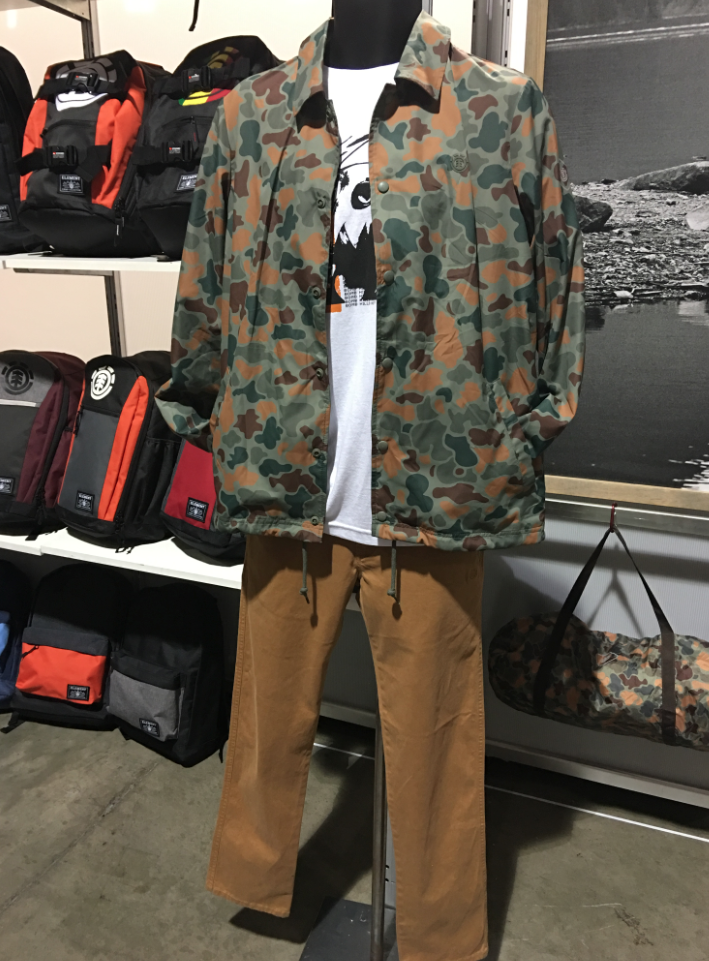 And Julian will be very happy – I saw lots of earth tones in the collection.  While Julian prefers earth tones, I can be swayed by color.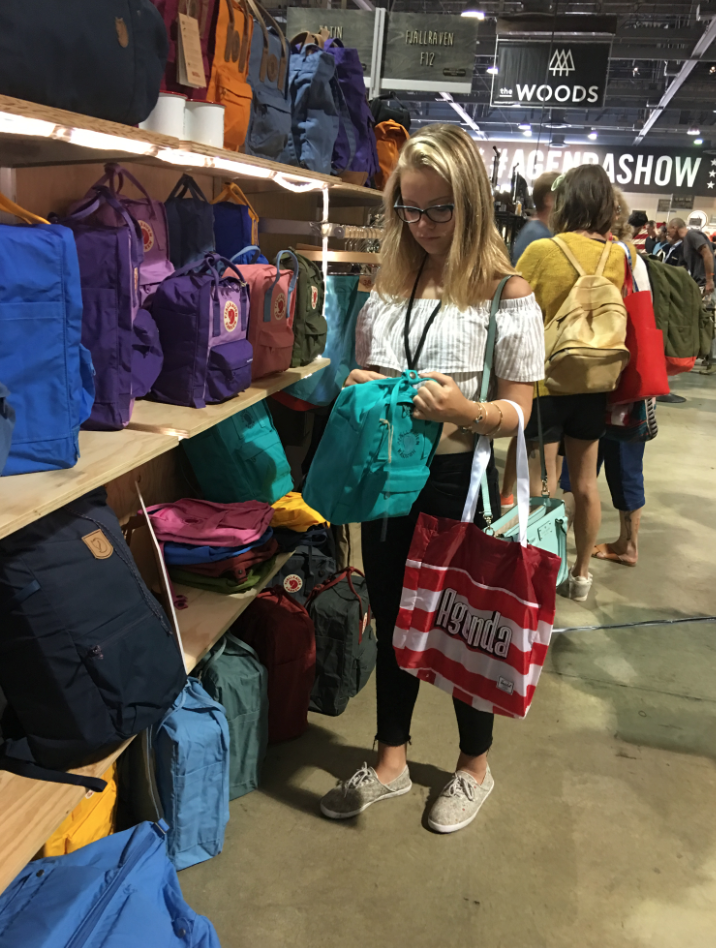 I was definitely intrigued by the turquoise, pink, and purple I saw at Fjallraven.  Since 1960 the fox has been making bags that function as well as they look – magnificently.
I like functionality and I also like some bling.  I always enjoy stopping by the Butik Showroom – they are always featuring innovative new brands as well as brands that continue to keep it fresh.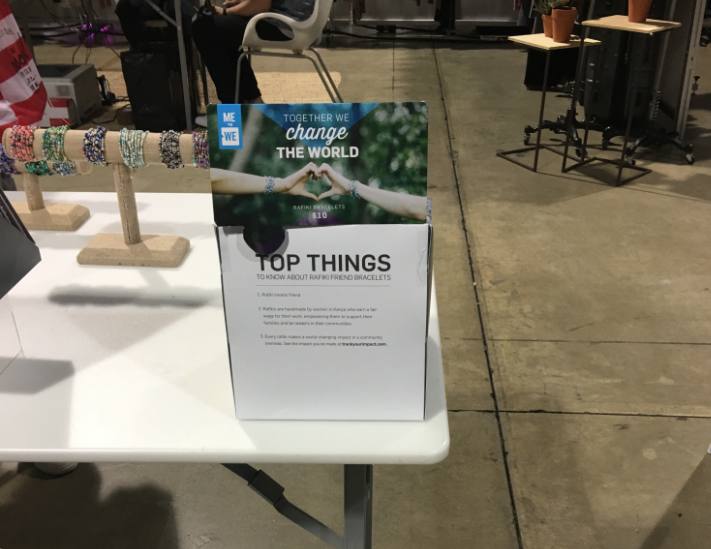 My new favorite Rafiki Bracelets – part of the Me to We Movement
Every Rafiki Friend Chain purchased helps a child in a Free The Children community overseas gain access to education for one year, giving them the tools to succeed in their studies and opening doors for the future.
Doing small things to help others makes big changes.  So check Me to We Movement out.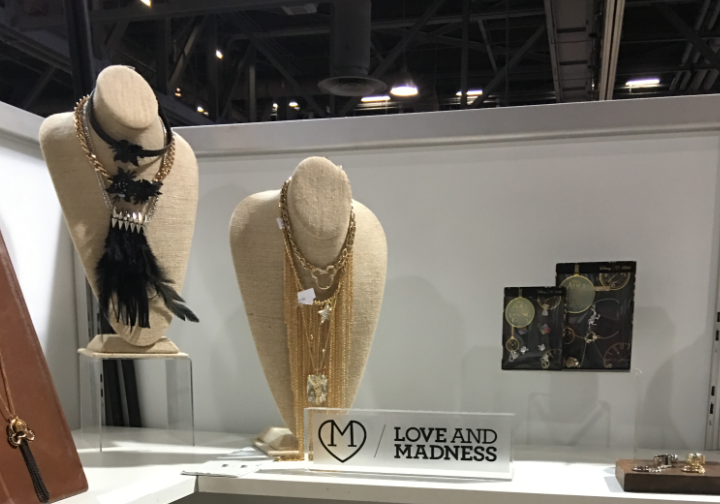 My old favorite the Love and Madness – a brand that has encouraged me to always stay true to my fashion sense and embrace my passions.  They have collaborations with Disney, Star Wars, Walking Dead, Warner Brothers, Preacher, Care Bears, and more.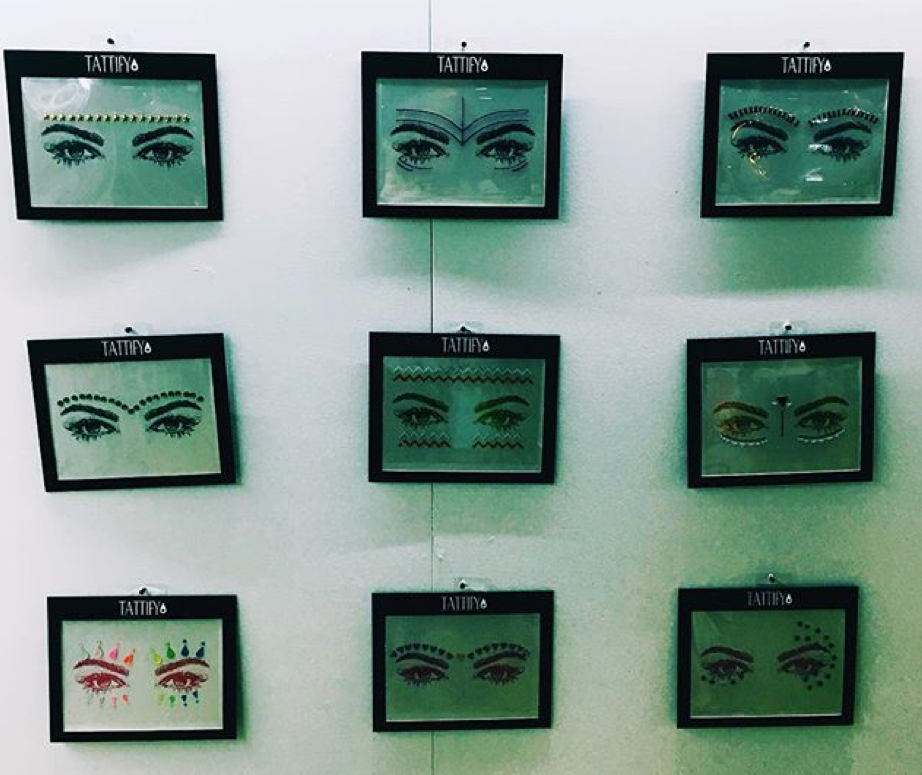 In addition to traditional jewelry – there's body jewelry.  For those of us not ready to make a piercing commitment Tattify has an option Face Rocks.  As I'm getting ready for KAABOO Del Mar I'll definitely be checking in to see all the fun options Tattify offers.
And for sure I'm bringing my new friend Chubs to KAABOO.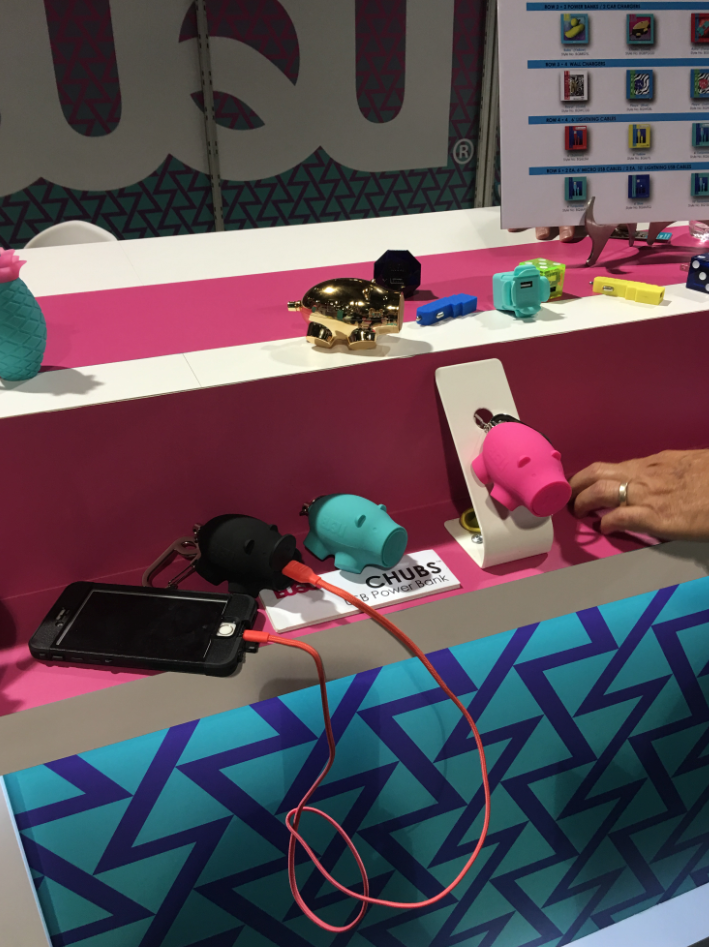 BUQU is the maker of Chubs.  He comes in a variety of colors but for me it was all about gold bling pig.  Yes, he is both a friend and a smartphone charger.
So there it is my memories from Agenda Long Beach June 2016.  Was there more – absolutely as always the convention center was lit – these are just a few of the fabulous finds.
till next time XOXO skatingfashionista