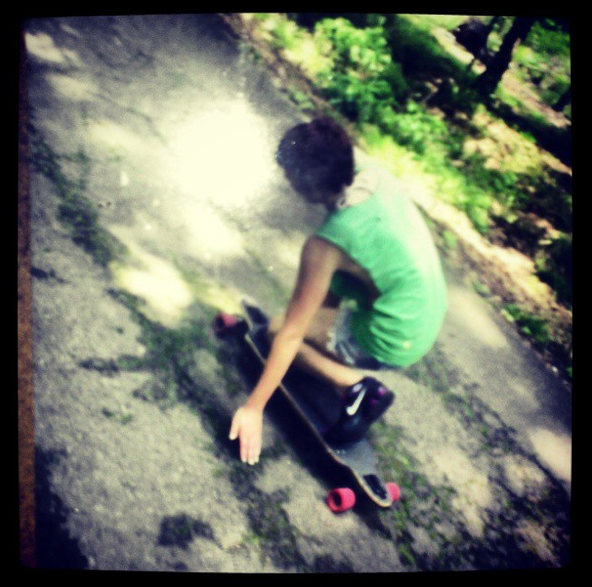 When I think Oklahoma – my first thought isn't skateboarding – but maybe it should be.  Paperheart_yogi aka Katy shares this picture from Beavers Bend.
I also never thought skateboarding would lead me to my true love but it worked for Katy.
I skate because I just love it and it's a passion I share with my husband.  We actually met over a skateboard I was going to sell to him.  He talked me into keeping it and going skating with him!
Also girls should def skate – don't let anybody tell you you can't skate cause you're a girl …there's so many chick pros that are so sick at this sport ! Do what you love and love what you do!   You only get one life so live it to the f***ing fullest !!!!
I believe in skateboarding, love, and living life to the fullest.  What a rad post to close out our #girlscanskate USA series – the collage is coming soon.  And keep sending your pictures and stories – more girls do skateboard when they see stylish girls skateboarding and get encouragement.
If you're not sharing your passion are you really living life to the fullest?
xoxo Skatingfashionista