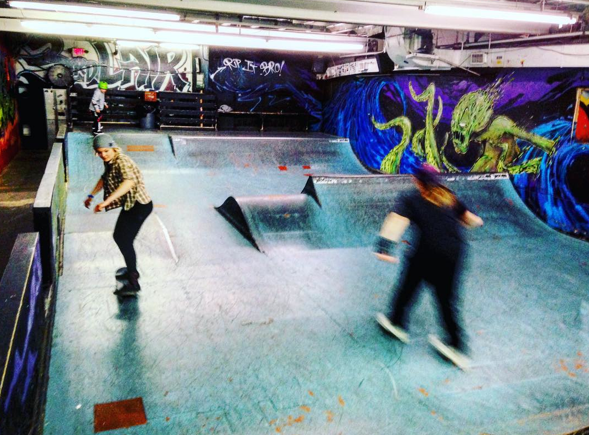 El_ventures – shares this photo of her & El_mn_op out of our comfort zone at the 3rd Lair Skate Park.

I read somewhere – Great things never came from comfort zones.  I agree and as for Ellie
I picked up skateboarding this year to help me progress my snowboarding skills in the off season. I love the creativity and style that comes with board sports- there's always something new to learn!
I'm sure she keeps it stylish on & off both boards.  This blog isn't just about encouraging girls to skate – it's about getting people to encourage each other to venture outside the comfort zone with style!