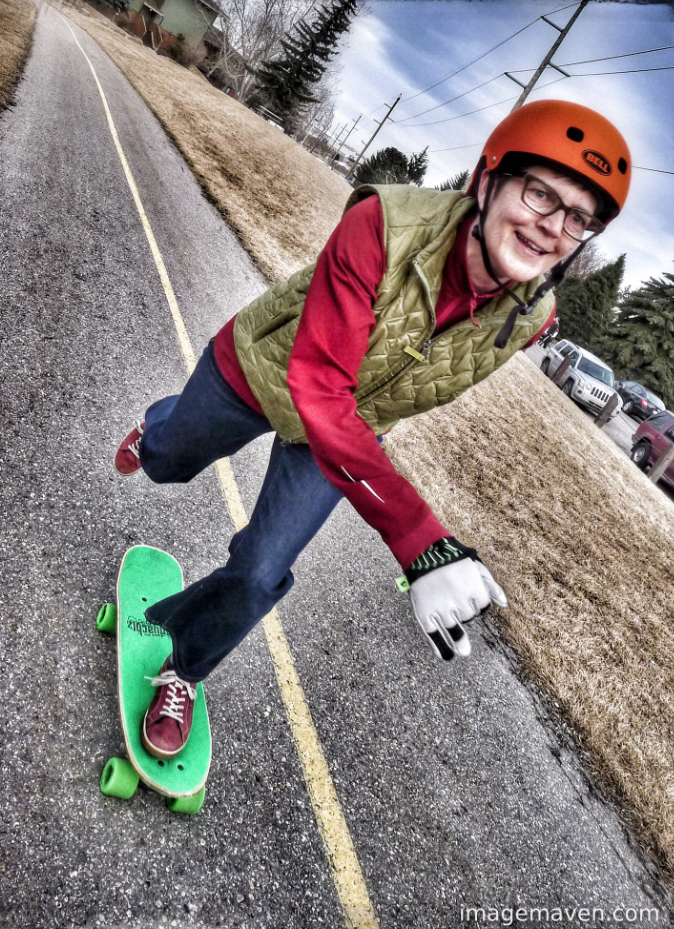 If you see the orange helmet in Calgary, Canada it could be Marlene.  This photo was taken by her assistant Layan and you can see other rad skate photos at imagemaven.com.
Marlene doesn't just skateboard she helps others get skateboarding.
Our group is called the 100% Skate Club. We are based in Calgary, Canada. We have about 40 girls of all ages. I'm the oldest so far, at 53. The club just started last April by Erica Jacobs. We have a Facebook page. https://www.facebook.com/100percentskateclub/ 
Here's a blog post I made on how to shoot skateboarding. Some shots from my club girls in the gallery.
Marlene helps boys skateboard too – here is is teaching her grandson.
More girls skateboard when they see girls skateboarding and as we've seen over and over again you are never the wrong age to start or go back to skateboarding.  Plus it's always stylish to share skateboarding with others.