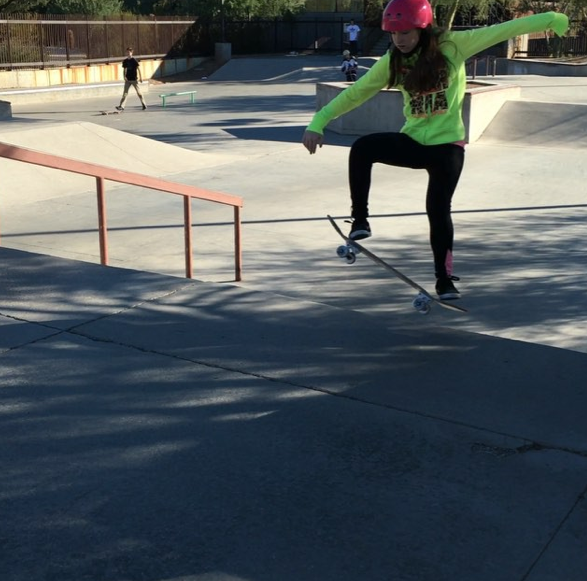 Sweetheartsk8 shares a color coordinated FS180 at Mcdowell Mountain Ranch Skate Park in North Scottsdale, Arizona.
Sammy is skating for fun and learning for life I love that attitude and I love to see girls sharing their passion for skateboarding.  Here she is testing the mini-mega at KTR Chandler – looks like she approves it!
More girls skate when they see girls skate and get encouragement – so keep sharing where you're keeping it stylish!
Happy December – marking Arizona as day 1.