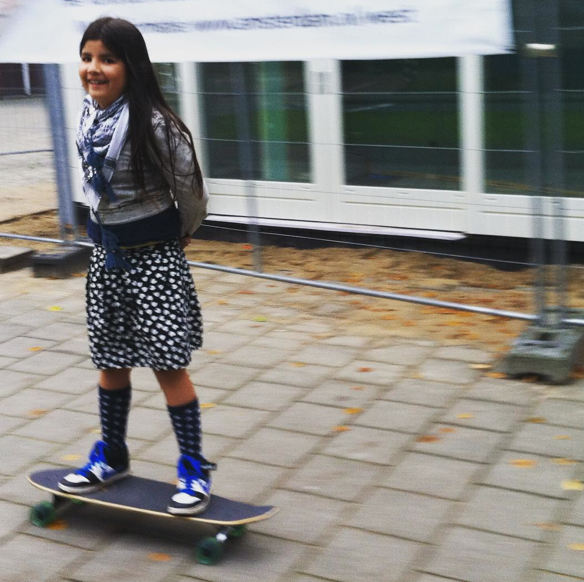 Most people roll to school in a car or bus – maybe on a bike.  Yael skateboards to school.
Her mom chiara_spruit shared this picture and said Yael would love to have more girls skating in Amsterdam, Netherlands.  Well that's why we're here – more girls skateboard when they see girls skateboarding.
Can't wait to see more pics from skater girls in Amsterdam.