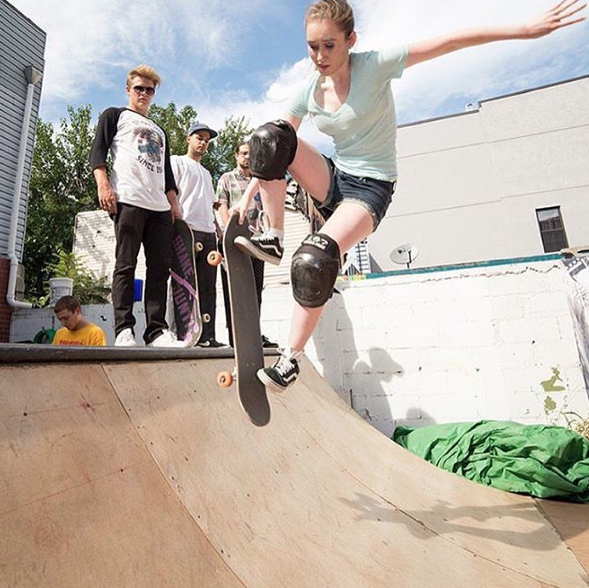 Love this photo from ashleyroseexoxo!   As to why is it sortasketchy? That's where she was.
To see an event recap check out femmeskate who promotes and supports female skateboarders.
We all grow when we support each other – keep sharing your photos and stories because more girls do skate as they see girls skateboarding.