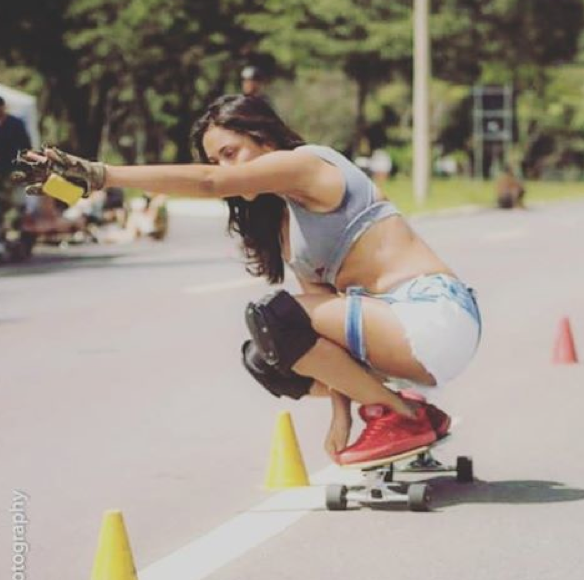 Brunamonamu shares this picture from Eixão Norte, Brazilia. We call it Pico dos Longbrothers.
Slalom skateboarding is a form of downhill skateboard racing that first appeared in the 60's and 70's and has made a resurgence in popularity in the 2000s. Slalom racers skate down a course marked usually by plastic cones. The racer tries to get through the course with the fastest time, while knocking down the fewest number of cones. wikipedia
The last time I skated between the cones was at Skate Beyond the Scars – if you haven't tried it – do it – it's so fun after all it's Sunday why not make it Slalom Sunday!
Till next time keep it stylish on & off the board – all boarding is fun!