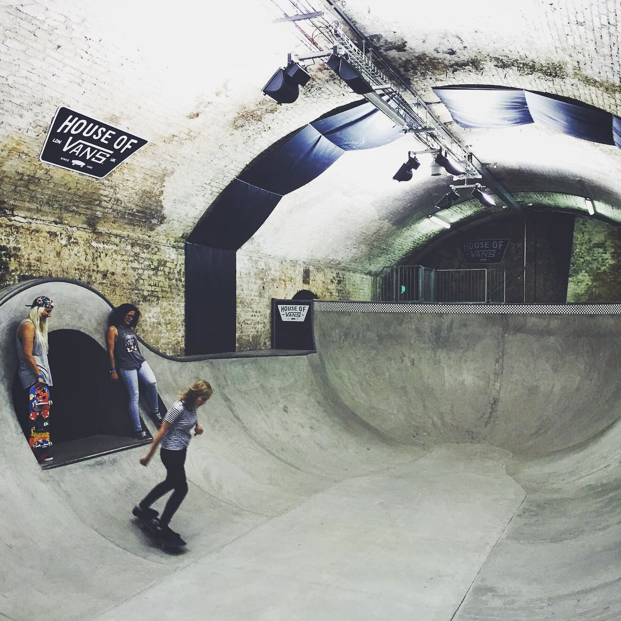 London's Calling and they said check out the House of Vans.  lovelks shared this picture from a Girls Night at the House of Vans London.
She had a rad time and definitely plans on skateboarding more.  Usually that's all it takes – try skateboarding, like skateboarding, keep skateboarding.
Keep sharing your pictures of skateboarding for fun – especially love the ones where girls are having fun together.