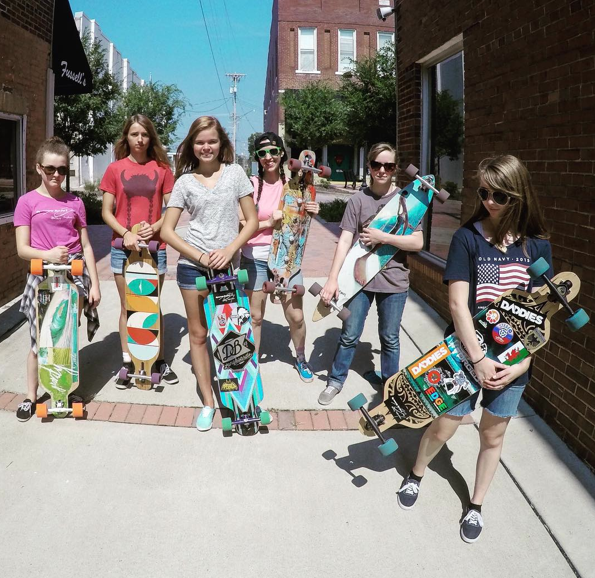 Greenway_surfers are a longboard crew From Nashville Tennessee.
This picture is from their girls skate in Dickson, Tennessee.  I love to see squads of girls out there skateboarding for fun.
Dickson is a city in Dickson County, Tennessee, United States. It is part of the Nashville Metropolitan Area.  I always thought of music when I thought of Nashville – now I'll think of skater girls & music.  Where are you skateboarding and how are you encouraging other girls to start and stay skating?  
More girls do skate as they see girls skateboarding for fun and it's always stylish to encourage & support other girls!
UPDATE 5/20/16 the picture of #girlscanskate Tennessee