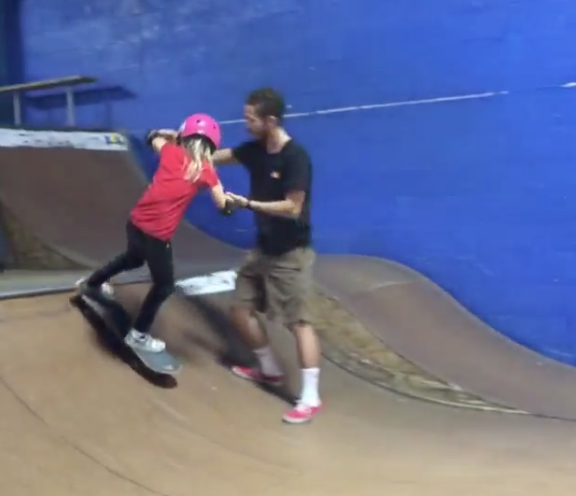 Jaabru shares this video of Abrielle at Kids That Rip.  I love that Abrielle is skateboarding & getting encouragement plus I love his pink shoes. (yes it's his shoes that are pink)
Abrielle is six and wishes for more girls to skate with.  Can we make that happen?  Map says Kids That Rip is in Mesa Arizona.
I would really love if other skater girls in Mesa, AZ showed me how they keep it stylish on & off the board – skatingfashionista@yahoo.com or tag me on Instagram skatingfashionista.

And if anyone is looking for a large gathering of skater girls – mark November 7th on your calendar because  EXPOSURE Skate 2015 is happening at the Encinitas Community Park.  Don't compete – still come – I'll be there at the Learn to Skate Clinic and I love meeting girls that love to skateboard just because – that's real style!
I would say Mesa, Arizona is not too far from Encinitas, CA – but I've never been to Arizona – so I'm guessing that it's not too far!