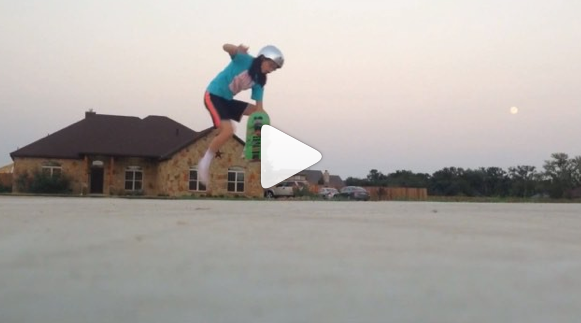 Madelyn092 has a passion for skateboarding.  Apparently she also has a passion for fashion as she's a Shop3Thirty supporter.
I'm glad Madelyn shared this picture because I love when girls take the time to share their passions and encourage others.  It's surprising how busy you can get with a passion – you love it, you're good at it, you do it a lot – and there goes the time.  So here's a big shout out to all the girls who make the time to encourage and help other girls both on & off the board!
And yes – it's good to encourage & help boys too – we are all people and everyone deserves kindness & respect.