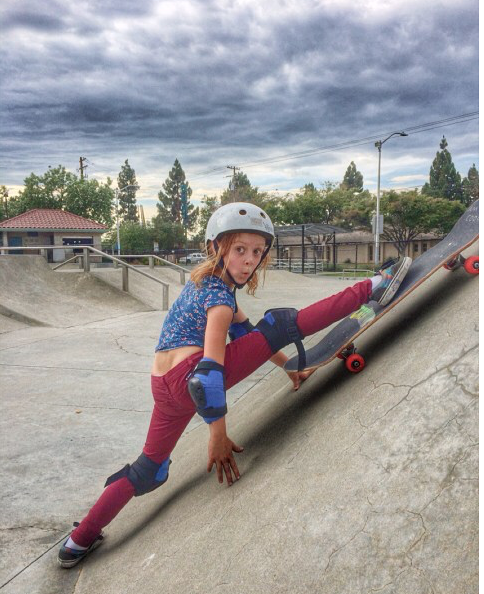 lilydeeeee captured the perfect picture of splits aka extreme staple gun at the Santa Clara Youth Activity Center.
If you're not flexible when you start skateboarding – you will be if you stick with it.  Skateboarding is all about the balance so you're working your core muscles.
Skateboarding is also super creative – there are endless ways to stretch & challenge yourself.  Till next time keep it stylish on & off the board!