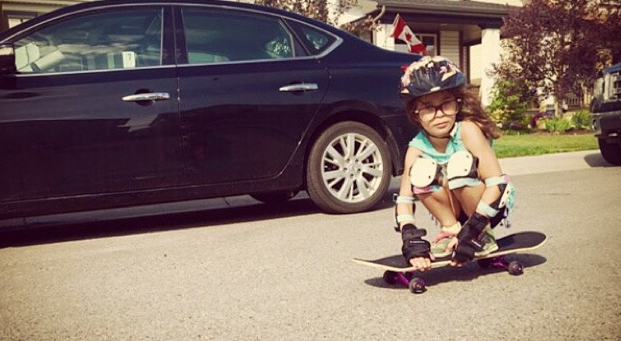 Believe it or not this is someone's first day skateboarding.  When volumatic said first time on a skateboard, nailing it with style.  He described it perfectly.
She's one seven year girl who was born to skate.  She's nailing it in Alberta Canada and already encouraging other girls to skate.
Skateboarding doesn't come naturally to everyone but if you're patient it will come.  Encouraging doesn't come naturally either but the world is a better place when it does.  When you encourage someone you help them and yourself grow in confidence and hope.
If every skater just inspired one other skaters who inspired one other skaters – imagine how happy the world would be.  Keep it stylish on & off the board by being rad and encouraging radness!