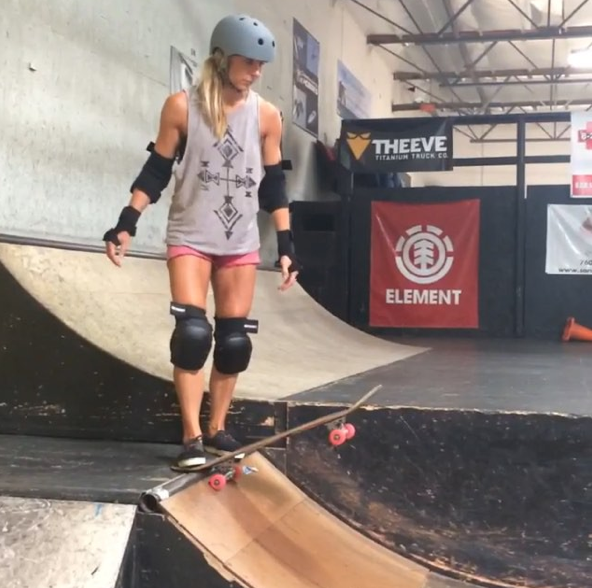 This is littlesurfergirl_ and if you follow the link you'll see her first drop in at Aura Skateboarding Company in Vista.
She's committed to LIVING!  Surfing, Skateboarding, Sunsets, Hotrods, Gratitude and Evolving!
What a positive bio and way to live.  Skateboarding is for all ages.  Yes, we all get older but that doesn't mean we have to stop learning and trying new things.
Growing, evolving, learning are all super stylish on & off the board.  Please keep sharing how you're having fun skateboarding – more girls do skate as they see girls skateboarding and we encourage each other.