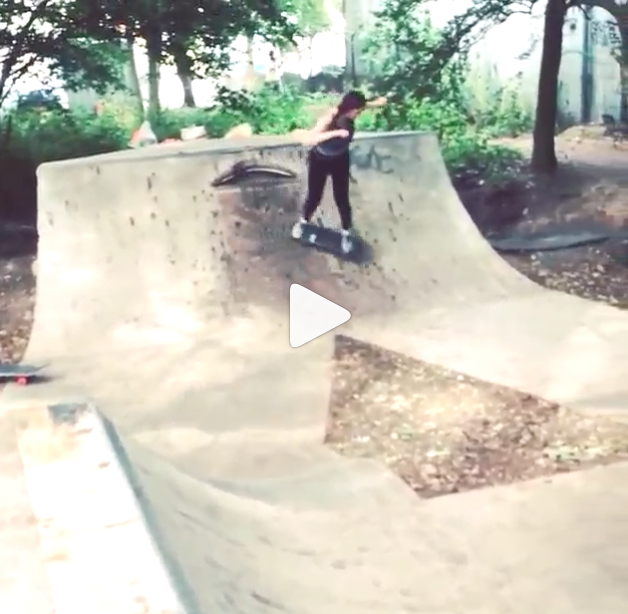 emiilymaee at Delside says skateboarding to me is all about personal progression!  Doesn't matter if it's "easy" or "hard" if it's something new you've learnt it's awesome! on essexskatergirls instagram
Essexskatergirls is a group of girl skateboarders in Essex (England) looking to meet up, learn, chat etc.  All skill levels welcome.  Get involved!
I 100% agree with emiilymaee and love essexskatergirls mission.  Skateboarding should be fun.  I post pictures and like to see posts where girls encourage each other – yes I enjoy the rad shots but I also enjoy the beginner shots and everything in between.
To me it's encouraging to see the journey and to see girls enjoying the entire journey.  How can skateboarding be fun if you're constantly worried about being better than?  And how can skateboarding be fun when you're putting down others?
I encourage everyone to check out essexskatergirls – the pictures and the comments from other girls – that's girl power – that's girls lifting each other up.  Words are powerful using them for good is stylish!