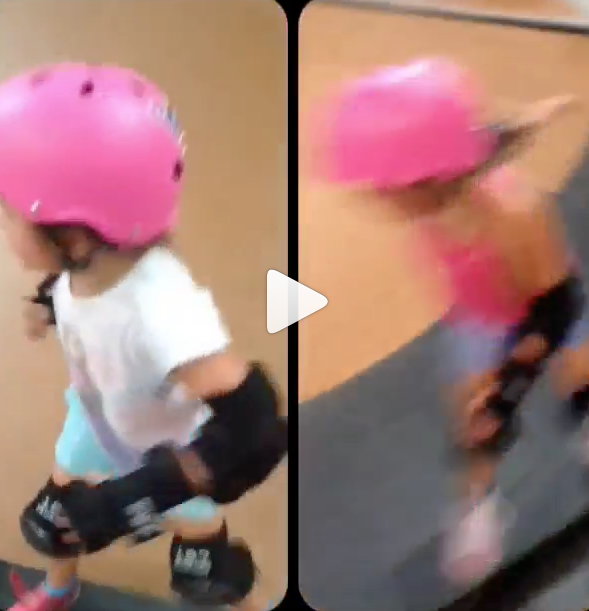 This is Sophia and Stella – they are sisters learning to skate together with help from @shane_sheckler & @kane_sheckler – in this video they were kick turning.
In another video Sophia is dropping in . . .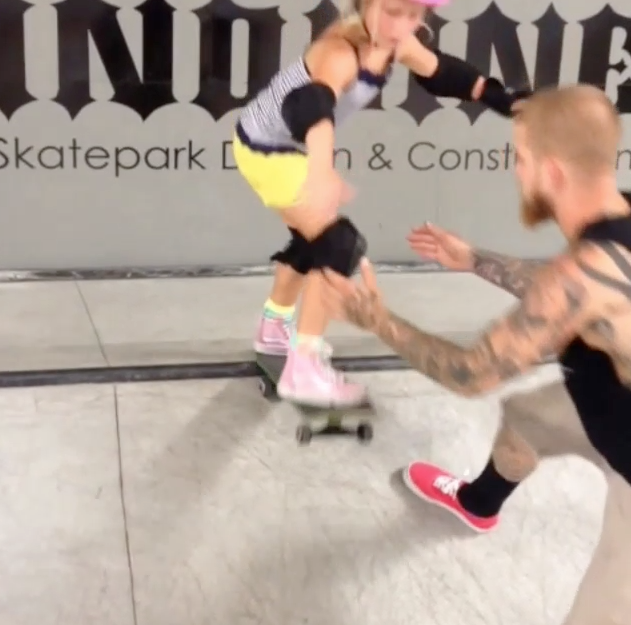 . . . watch the video – she does it by herself.  Yes he's there – offering encouragement.  I would not be skateboarding today without encouragement and that's why it's important to share pictures of girls skateboarding for fun and getting encouragement because that's what makes more girls start and keep skateboarding.
There are always going to be haters – don't skate with them.  Keep it stylish on & off the board by surrounding yourself with positive people who encourage and look out for you!