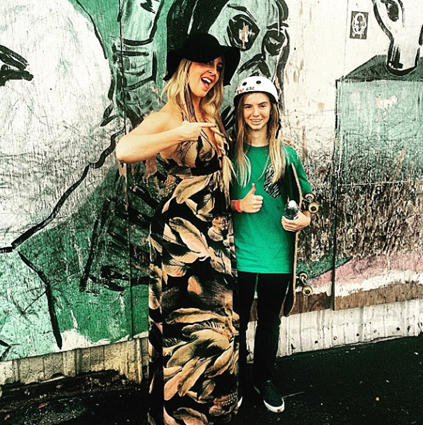 Met this BADASS skater and the ONLY GIRL competing at #SPoTTampa @SPoTTampa  Gretchen
I saw the picture above and read that tag and I had to get to know her too.
She's Meagan Guy and she's definitely keeping it stylish and fun. I'm not a serious competitor, but I have respect for people with true sportsmanship.  Meagan you are definitely being a Glen CoCo keep shredding and showing the world girls can skate.