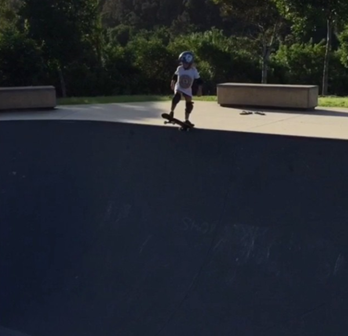 This is skater girl Mia – she's five and talented.  This isn't a recent picture because Mia and her family have been taking a break from skating to find balance.
On mother's day – I just want to say – good job Mia's mom.  Balance is important and giving her the opportunity to decide if skateboarding is really her passion is cool. I also appreciate all the sacrifices some moms make to meet intense training schedules. Skateboarding isn't one size fits all so here's a shout out to all the moms who take the time and interest to support their child having fun skateboarding.
Till next time keep it fun & stylish on and off the board!