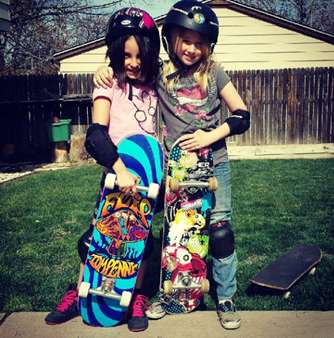 Never underestimate the importance of friendship. They say new friends are silver and old friends gold. I say a true friend is diamond.
Absolutely love this picture of Olivia aka lilmissgardner and the caption "Riding with my Besty".
When I first started skating it was hard making girlfriends – there just weren't many girls – I'm grateful for more girls at the skate park. And I guess I have to thank skateboarding for "forcing" me to meet all kinds of new people. I used to be terrified of new parks, new anything – now I'm ok especially when I can face new with a friend.
Friendship is always in style – be authentic & true on and off the board.