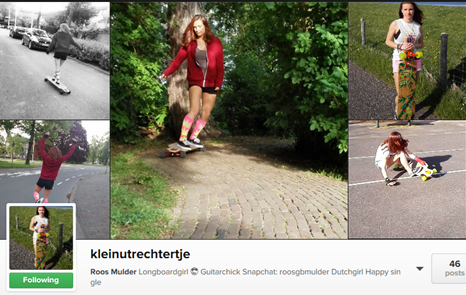 Happy Monday from Roos a Dutch Skater Girl with some rad socks. We all know my geography is sketch but my fashion is on point and I love those socks and her style.
I read a Mandela quote today:  May your choices reflect your hopes not your fears.
This picture absolutely reflects my hopes of when girls skateboarding around the world is taken for granted.  To all the pioneers before us and all the girls like Roos sharing pictures now – skate strong, have fun, and inspire others to skate with you.