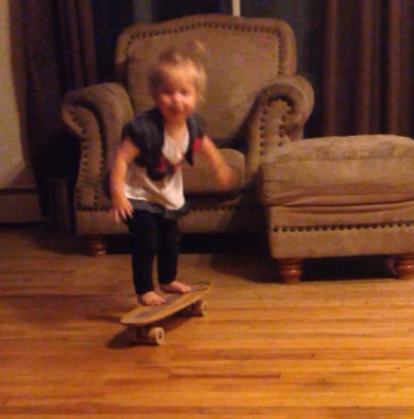 Beylea is 22 months and she enjoys skateboarding and surfing.  Her inspiration big brother Dylan!
Huge shout out to Dylan for taking time to spend quality time with his sister and encouraging her to just try things.  I love skateboarding with my dad and I would skateboard with my little bro.  He doesn't skate – he totally supports me!
Skateboarding doesn't make you a better person  – supporting others to be their best on & off the board that's what's stylish.