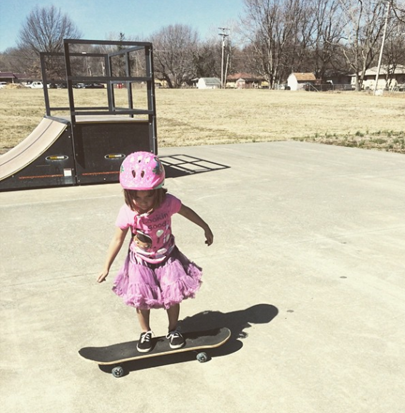 This is what it's all about – staying true to yourself while skateboarding. This is her first lesson and I love that she's dressed for the occasion. I get hate messages – like yesterday's "skating and fashionista are two words that shouldn't be used together" – which is not a quote more a paraphrase because I took out the swear words.
Not everyone should be out there skateboarding in pink and/or lilac. Obviously not everyone looks good in those colors – never wear a color that doesn't complement you.
To my new friend, who's just starting out – keep it up – and don't change who you are or what you wear to skate. Skateboarding is about having a sport that allows you to express yourself and have fun.
Till next time stay fashionable and friendly. And good job coffeemomma1981 for being a positive encouraging role model to your daughter.