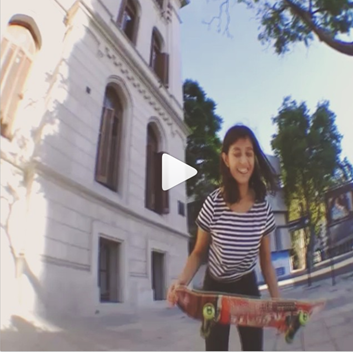 Stripes and skateboarding have something in common – people fear them for no reason. I say be brave like Ana Laura Garcia from Buenos Aires in Argentina. She looks amazing in stripes especially as she airs over stairs. Check out her video for day and night clips.
When and where do you like to wear stripes? I agree with Teen Vogue that stripes are sporty check out their article for inspiration on how to wear stripes.
So till next time keep it fun and fashionable on and off the board!